When you hear about digital nomads, usually, two questions come to mind, Why would I become a digital nomad? And how do I become a digital nomad? Digital nomads are people who work remotely while travelling. They have a job that they can do online and they travel the world while working. Digital nomads can stay in one place from a week to a few months and can be working multiple jobs, freelancing or investing. The benefits of this lifestyle can be countless; of course, it is not worry free, however it has a bigger range of freedom, a lot of exciting experiences and research proved that it is less stressful than the usual 9-5 lifestyle. You can become a digital nomad by having a certain skill that you can monetize online. You can use your earnings to travel while working remotely and experiencing new places, cultures and adventures.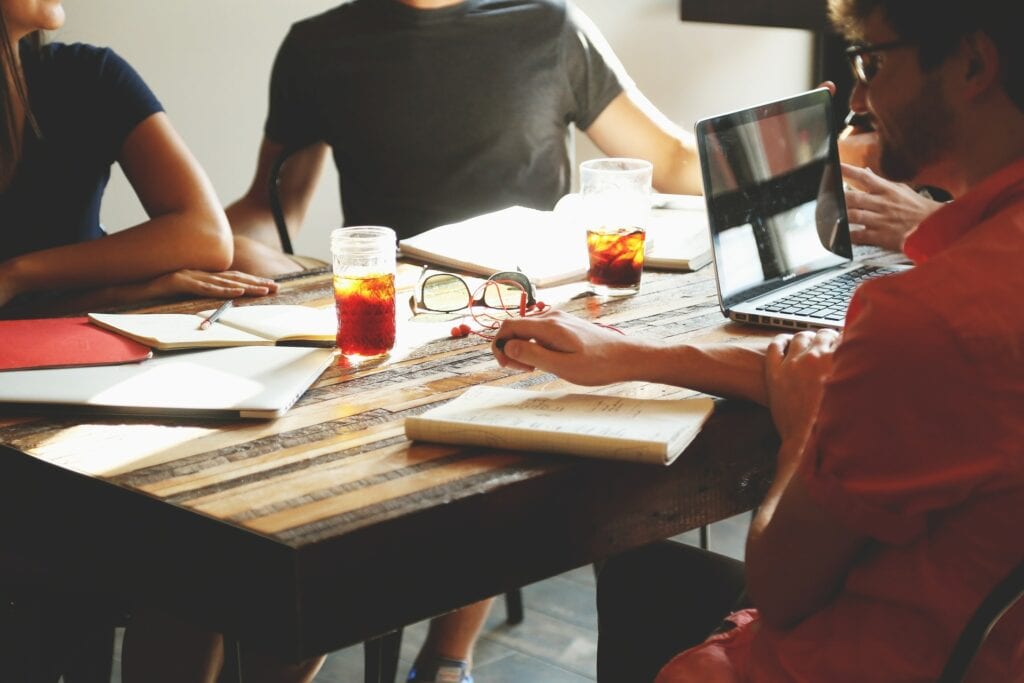 But, what about purpose?
Like any other professionals; many digital nomads worry about impact. How can we as digital nomads create change? How can we give back to the world that we travel around and experience? How can we have a positive impact? Powered by this thought that is shared by many digital nomads, or digital nomad wannabes in every corner of the world, the idea of Thriving Nomads Summit came to life. The summit, in its second edition, will take place this April on the 16th and 17th. It will be held online with participation of over 30 experts in the digital nomadism and entrepreneurship arenas.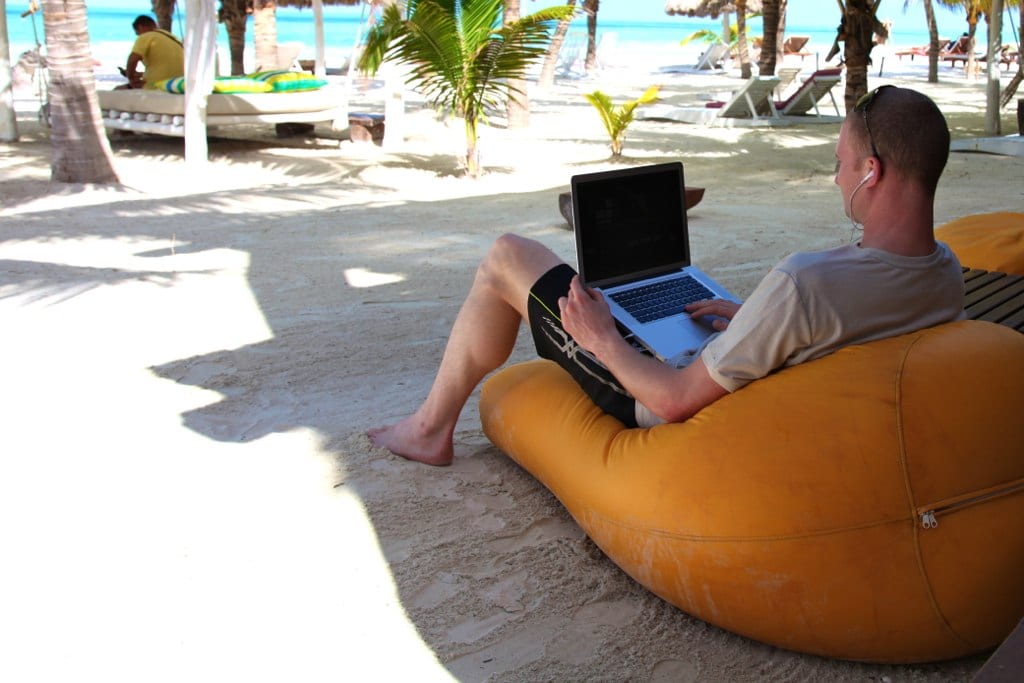 About the summit
The idea of the summit is related to the concept of "impact entrepreneurship". This means building a work model or a business, based on ethical practices, transparency and having a positive impact on people's lives and/or the environment. The summit, over the period of 2 days; with its attendees, topics, panels and workshops, tries to create and emphasize the connection between impact entrepreneurship and digital nomadism. This is the second edition of the summit. The first one was held last year in August. It was also a 2-day event, and was received with a big success among digital nomads and digital entrepreneurs.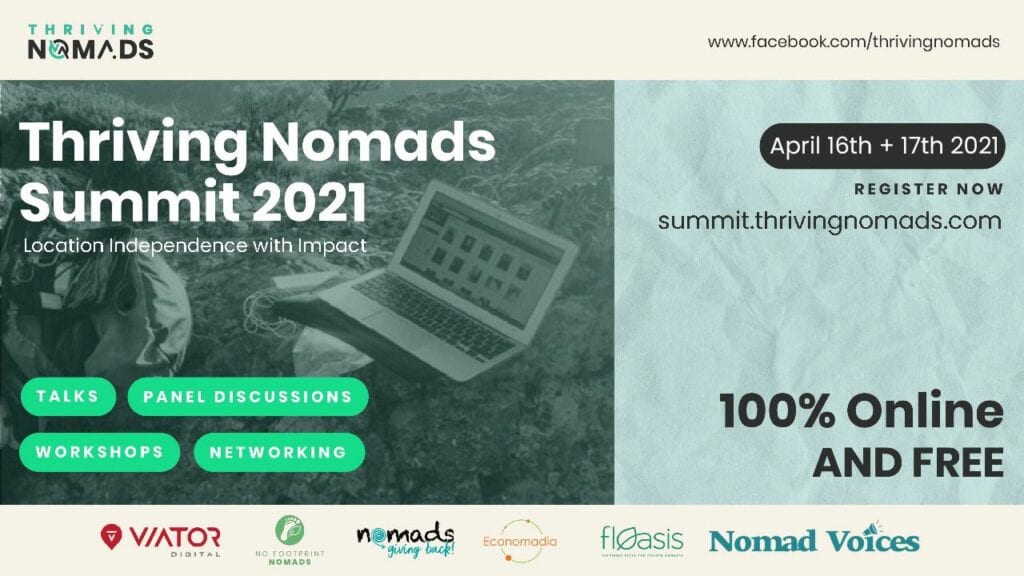 Day 1
The first day of the summit will be dedicated to inspirational talks and panels. The 1st session starts at 10am Brussels time, and will be dedicated to the main theme of impact and digital nomadism. The day continues with more 25 sessions already scheduled; covering all types of topics, experiences and success stories of digital nomads that had an impact. They will share how they started and where they are now. All talks and panels are live, nothing is pre-recorded. This means you can interact with the speakers during the sessions. Many of the sessions run parallelly, so make sure you check the schedule and reserve your seat in the ones you would like to attend. The topics covered by the panels on day 1 range from nomad villages to altruism, community building, tips on selling your business and acquisitions, contributing to local projects as a nomad, digital nomadism in Africa, sustainable travel, blockchain for social impact and social entrepreneurship, among others.
Day 2
The second day is dedicated to workshops. The experts will offer 90-minute workshops on several "how to" topics related to digital nomadism, impact and entrepreneurship in general. The workshops are divided into 7 different categories, designed to help all kinds of nomads and digital entrepreneurs. These include: for profit with impact, social entrepreneurship, future of coworking and co-living, giving back while remote, workshops, impact on development and nomad/responsible lifestyle. These seven categories will cover also general topics that interest a wide range of audience, like, crowdfunding, financial freedom and conscious marketing practices.
Speakers and attendees
The event has a lineup of experts from different fields, most of them are big names in digital nomadism. These include Goncalo Hall, founder of the first Digital Nomad Village in Ponta do Sol in Portugal; Ann Davis, founder of Venture with impact; Tarek Kholoussy, founder of Nomads Give Back and Nomads Skillshare; Jorin Eichhorn, co-founder of Economadia; Tom Dawkins, co-founder and CEO of StartSomeGood.com and Masami Sato, founder and CEO of BUY1GIVE1.
Networking
The event, despite being online, has several opportunities for networking throughout both days of the summit. This is in addition to the opportunities to talk with, and ask questions to, the 34 speakers. There are also sessions dedicated solely to networking, like speed networking rounds that include everyone in the event. From attendees to speakers, hosts and partners. These sessions are available throughout the period of the summit.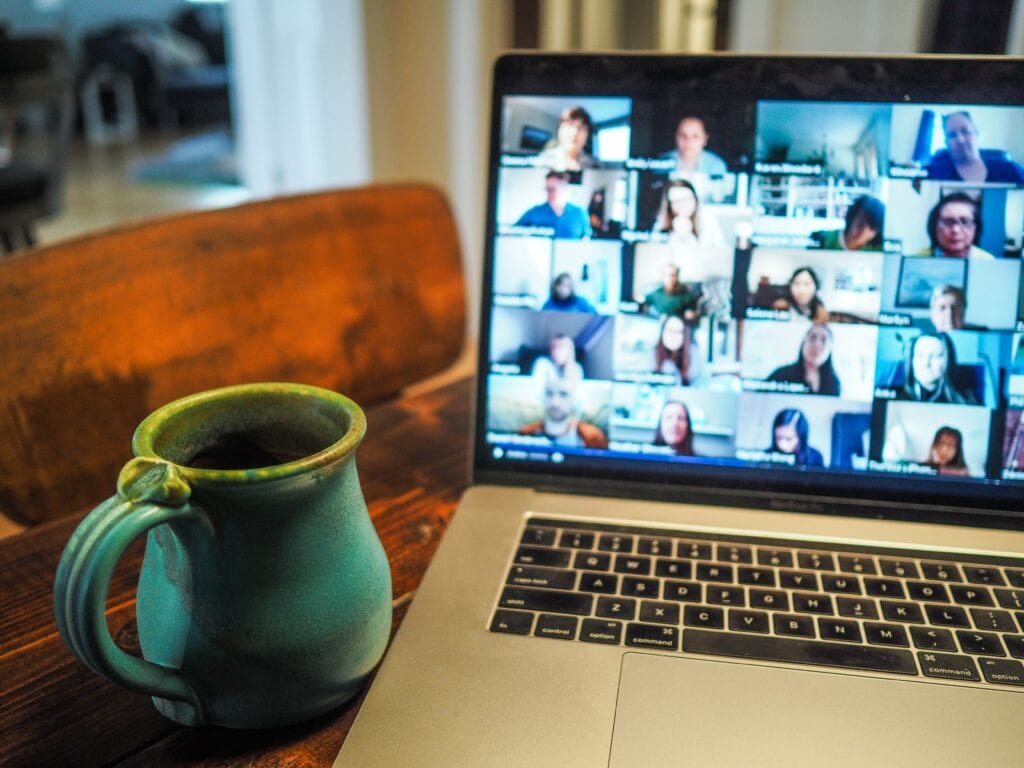 Digital venue
An event dedicated to digital nomads can't just be held anywhere. It has to celebrate innovation and digital connectivity. For this summit, the organizers chose Airmeet. Airmeet is virtual venue, designed for conferences and summits held online. Airmeet venue gives the summit a real feel as it has a reception area, a lounge and a stage as well. It gives you the ability to see which session/sessions is live on the virtual stage right now, so you can choose which you would like to join.
The organizers
The team behind the event is made up of 4 people. The first being João Mendes, founder of No Footprint Nomad and Greenfest. João is also a summits expert, as he is a part of Future of Work summit, Eco Hotel Summit and of course, Thriving Nomads Summit. The 2nd organizer is Max Born, a digital marketing expert and founder of Viator Digital Solutions. The 3rd is Ana Claudia Silva, co-founder of Projeto Nest and Economadia and the last is Jorin Eichhorn, also a co-founder of Economadia and a digital marketing expert. The organizers are also speaking at several panels during the event.
The first day is free of charge!
The are 4 types of tickets to attend the event. The first day is free of charge, you just have to book your place using your email address. You can attend all panels live, but you can't replay any of them. With 40 euros you can access day 1 on demand with replays. With 60 euros you can access the workshops on day 2 with the networking sessions and on-demand replays. And the final option is the full access to the whole event plus perks for 90 euros.
Here is the link to register to the Thriving Nomads Summit 2021.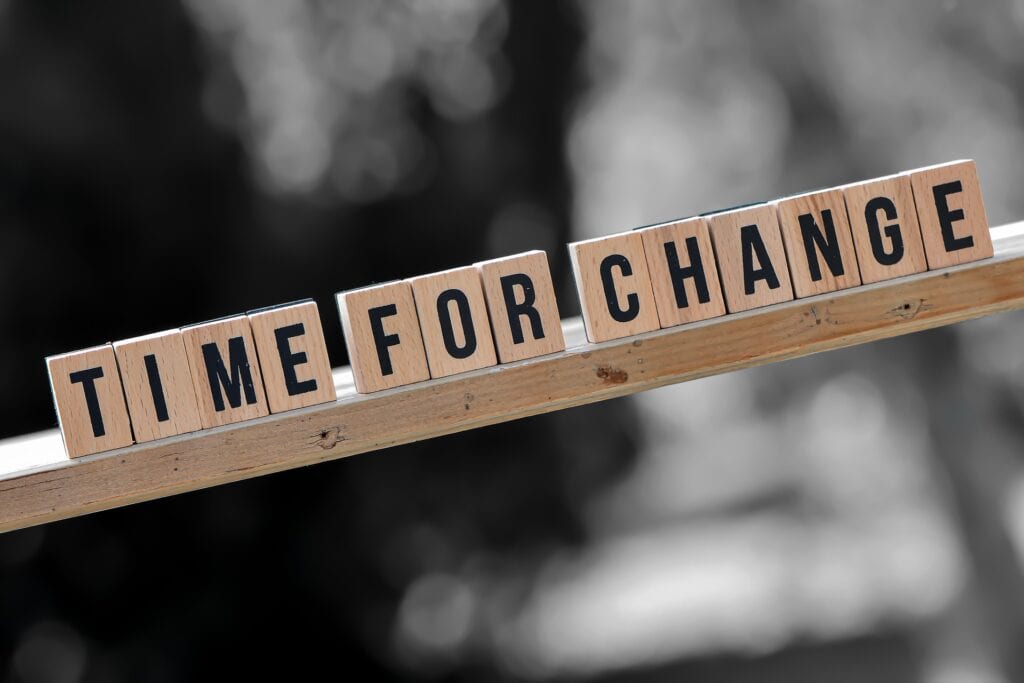 Have you attended similar events before? Will you sign up for this one?