Santiago, the capital city of Chile, is one of the best destinations in South America for digital nomads. The city feels like a classic European city in terms of facilities, but with a distinctive South American vibe. The Wi-Fi is fast, and the growing start-up culture means that you will encounter many other digital nomads in the area.
Sandwiched between the Andes Mountains and the Pacific Ocean, Chile is the perfect city for nature lovers. You can spend weekends hiking the nearby terrain or catching decent surf. It is also an excellent base for exploring some of the best of South America.
Read on as we take a closer look at the digital nomad lifestyle in Santiago, Chile.
Cost of Living in Santiago
While Santiago is one of the more expensive cities to live in South America, anyone traveling from Europe, North America, or the Antipodes will be pleasantly surprised with how far their money goes. One USD is currently worth more than 800 Chilean pesos. This can get you a lot if you learn to live like a local.
Accommodation Expenses
If you are looking for budget accommodation, plenty of hostels and budget hotels are planted around the city. Hostels start from about USD10 per night, while an affordable but comfortable hotel will cost USD30-40.
If you prefer to have a space to call your own, you can get an entire flat or condo near the center of the city to yourself for between USD30-70 per night. You can find cheaper options too if you are willing to stay a bit further out or compromise on the amount of space you have.
If you stay for a relatively long period and prefer to rent, you can get yourself a pretty luxurious apartment in the city center for about USD500 per month. Portal Inmobiliario is the best website for searching for vacancies.
Be prepared to jump through quite a few hoops to get your rental approved if you are a foreigner and don't have things like a Chilean bank account or local payslips. They might up your security deposit just in case.
Warning! If having a hot shower is important to you, make sure to check that hot water is available before you sign anything. Not all buildings have boilers and so may only have cold water running through the pipes.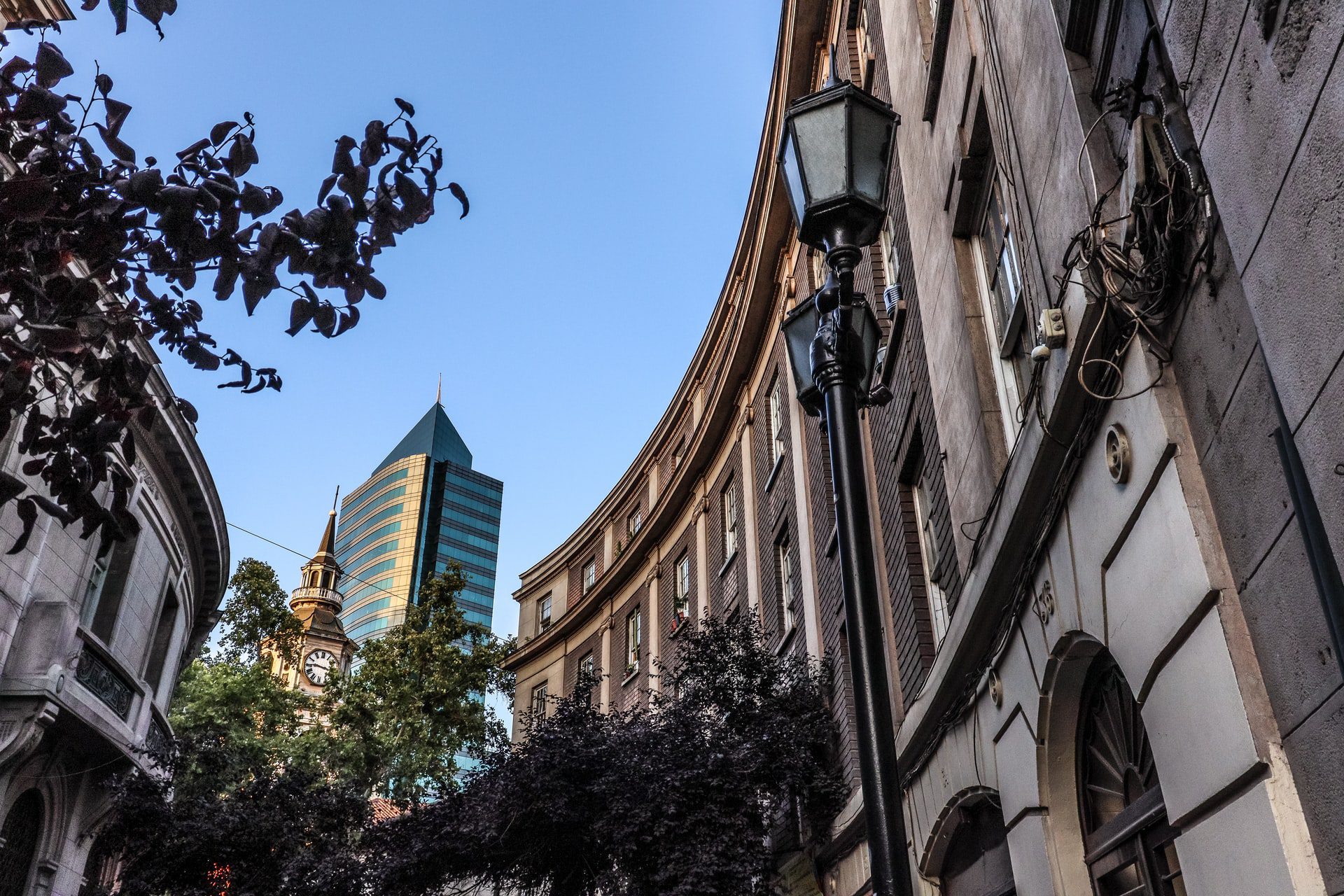 Food & Drink Expenses
Groceries and fresh produce in Santiago are surprisingly expensive and difficult to come by. While things will seem affordable by international standards, it eats up a lot of local income. Look out for regular produce markets to get the best groceries and the lowest prices.
If you are happy to eat in cheaper restaurants, you can feed yourself well in Santiago for around USD5-10 per meal. Early during your time in the city, head to Mercado Central to get a feel for the local food; that way, you will spot restaurants serving local options as you wander the city. A popular choice among locals for affordable Chilean cuisine is Galindo, and there are often street stalls open where you can get traditional meals.
Popular choices include Ajiaco, a kind of meat soup, and vegetable and eel soups (Caldillo de Congrio) are also popular. Arrollado Huaso, pork rolls, make a good snack, as do the many different varieties of empanadas.
If you prefer something more familiar, try Colmado Coffee or Fuente Alemana for excellent sandwiches.
Drinks are affordable but not cheap. A beer will probably set you back somewhere between USD3-5, which a cocktail will likely cost between USD5-10. However, if you are a fan of wine, you are in luck. There are some excellent vineyards in Chile which means you can get a decent bottle of wine for less than USD5. What better excuse to try some of the local tipples! You must try a bottle of Carmenere, a red wine similar to Malbec, which is a local favorite.
Also, be sure to try a Mote con Huesillo while in the city. This is a non-alcoholic drink but couldn't be more traditionally Chilean. It is made from husked wheat and dried peaches soaked in sugar water and cinnamon.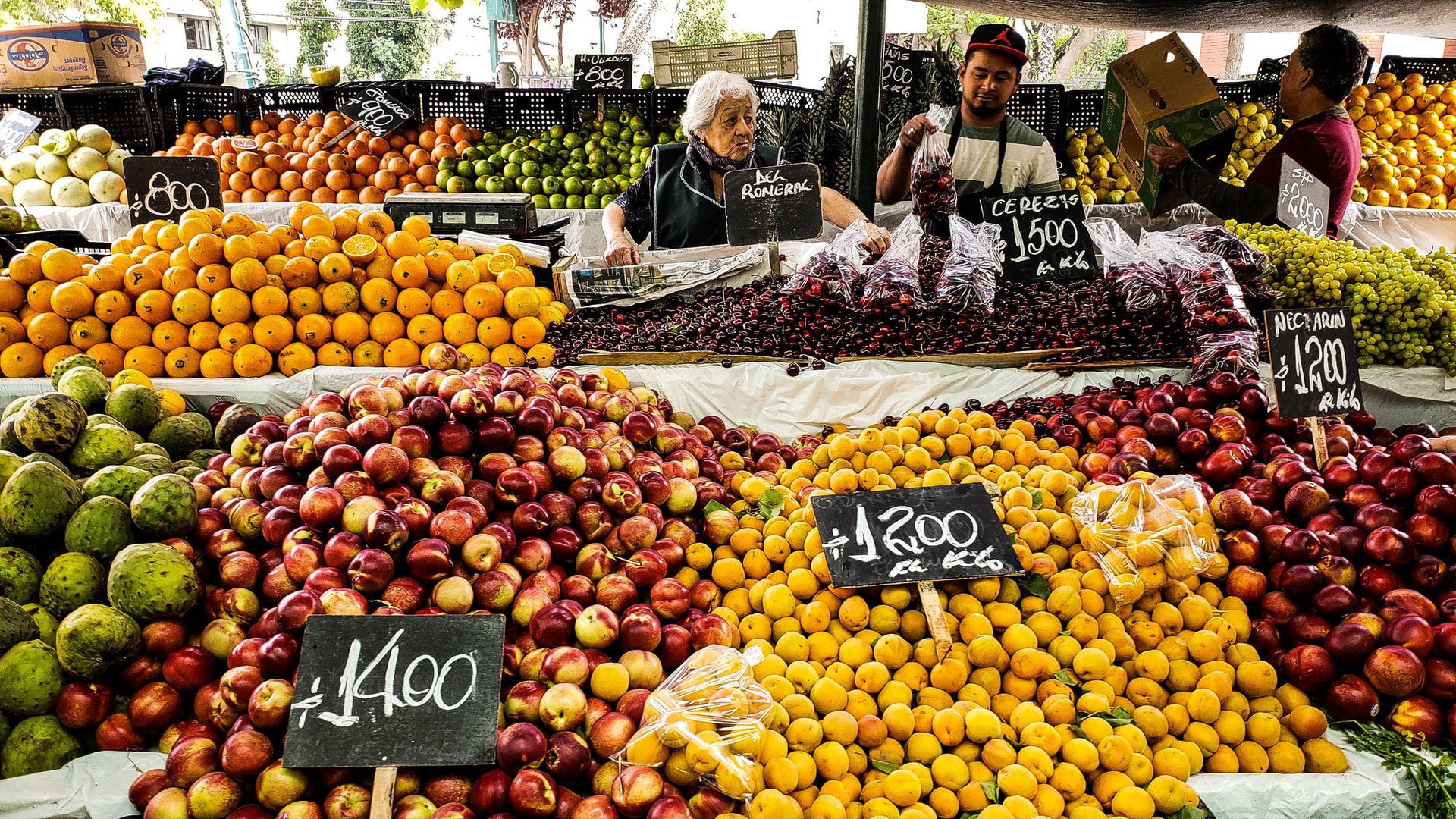 Transport Expenses
Santiago is a relatively safe city, and well laid out, so you can travel most places on foot as long as you use common sense when it comes to security. There is a shared bike system active in some parts of the city if you want to move around a bit more quickly.
For longer trips, the metro of Santiago is the largest in South America. Six lines will take you to all the most popular locations in the city, and a single ticket will cost you around USD1. Avoid rush hour, which is generally between 7 and 9 am, and 6 and 8 pm, if you can.
While Uber does exist in Santiago, the service is patchy. You may be better off calling a taxi, which costs around USD1 per kilometer. A taxi between the airport and downtown will cost somewhere between USD15-30.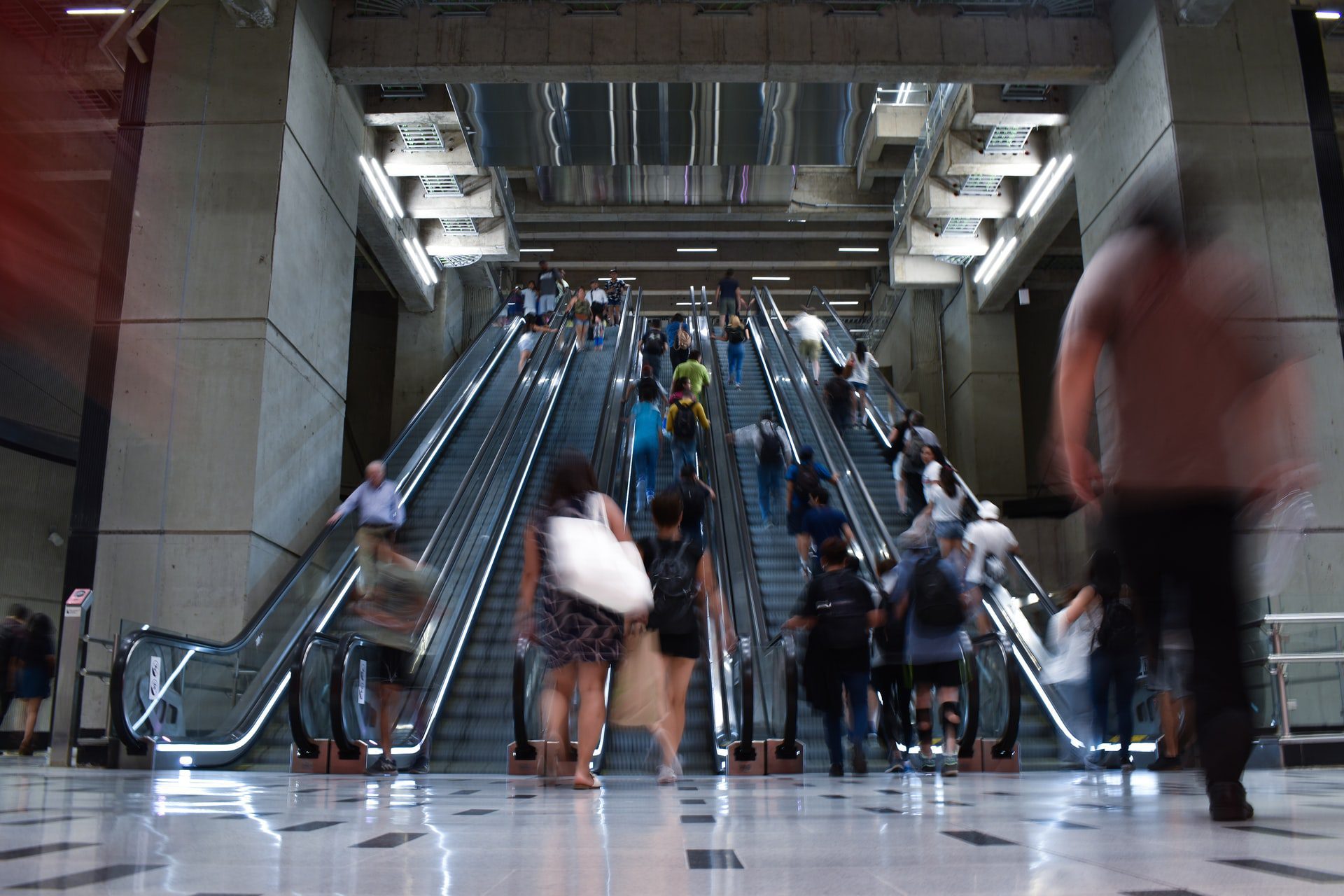 Benefits of Being a Digital Nomad in Santiago
Creative Urban Environment
Santiago feels a lot like European cities such as Krakow, Prague, and Zagreb were 20 years ago. Things are growing and modernizing quickly, making them exciting places to be. There is a feeling of hustle and opportunity. It is an excellent place for anyone with a creative idea to get started.
Start-Up Friendly
As an extension of this, Santiago has a vibrant start-up culture that is also nurtured by various government programs. This means that there is no shortage of young entrepreneurs in the area to network with.
Natural Landscapes
As you look inland from the city, you can see the towering Andes mountains. While you might not be able to see it, you are also close to the sea. It is easy to find a natural landscape to relax or raise your adrenalin within easy reach of the city. You'll never feel trapped in the city on weekends.
Digital Nomad Friendly
It is no secret that Wi-Fi in South America is not necessarily great, but Santiago has some of the best that you will find on the continent. It also has more co-working spaces than most of the city's other continents, which means they also tend to be more affordable. You are also in a similar time zone to the United States, which can help maintain your work-life balance.
Affordable
While Santiago is one of the more expensive cities in South America, it is very affordable by international standards. Costs also tend to be stable, unlike in nearby Argentina, where the volatility of the currency makes it difficult to budget.
Negatives of Being a Digital Nomad in Santiago
Cost of Produce
If you plan to save money and enhance your health by cooking for yourself, beware. Not only is produce expensive when compared to local incomes, but it can be hard to find decent options or imported foods. Be prepared to shop around and wait for market days to pick up what you need.
Air Pollution
You will probably start to notice the smog in the city as soon as you arrive, and after a few days, you might begin to wonder why your breathing is compromised. Air pollution levels in Santiago are terrible, which is why so many people like to get out of the city when they can.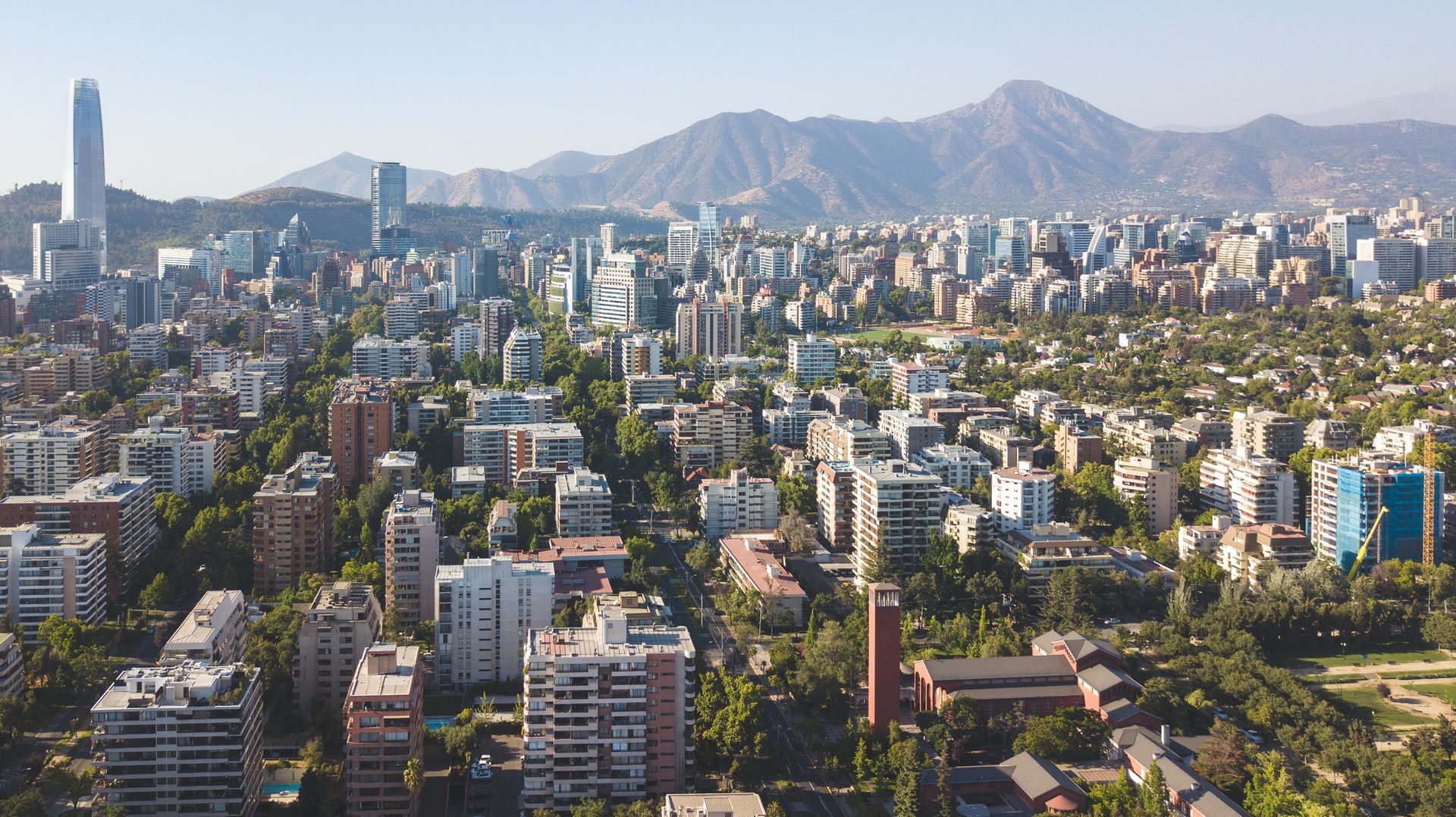 Other Things to Consider
Visas
There is no particular visa for digital nomads for Chile, and the exact visa requirements depend on your destination country. However, the most common visa is a 90-day tourist visa, which can be extended for another 90 days for around USD100.
Bear in mind that Chile has been a leader in South America when it comes to the COVID vaccine. You will need to be vaccinated to enter the country, so check for the most up-to-date requirements before traveling.
Having travel and medical insurance for the duration of your stay is highly recommended. Even if you already started your journey, don't worry, some providers like SafetyWing who have dedicated nomad insurance, allow you to start your coverage even after you have already travelled.
Temperature
When it's hot in Santiago, it's hot, and when it's cold, it is freezing, and it can be both of those things in a single day. During the height of summer in January, you can expect temperatures to reach highs in the low 30s and then plummet to around 10 degrees. In winter, days are a tolerable 15-20 degrees but can drop almost to zero at night.
Pack layers to adjust to the constantly changing temperatures. But you can probably leave your umbrella at home since rain is relatively rare.
Earthquakes
Earthquakes are a relatively common occurrence in Chile, and most locals take them in their stride. You probably won't hear anyone comment unless they were at least a six on the Richter scale.
Where to Stay
Centro
If it is your first time in Santiago, or you don't have a lot of time in the city, then Centro makes a great base of operations. You are within easy walking distance of some of the most famous sites, and the historic architecture is welcoming. Be aware that the nightlife in this area of the city isn't great and that you don't want to be hanging around the Plaza de Armas in the wee hours.
Bellavista
If good nightlife matters to you, then consider the trendy, hipster area of Bellavista, which tends to have a young and alternative crowd. The many bars and restaurants mean that it feels safe after dark as there are people around most of the time.
Providencia
This neighborhood is a bit more expensive but is certainly one of the safest areas in the city. There are many restaurants, parks, and other entertainment venues spotted around, and it tends to have a relaxed but trendy vibe.
Co-Working Spaces
You should have no problem setting yourself up with a decent Wi-Fi connection or finding an internet café in Santiago. The prices are surprisingly low, though they seem to jump every day. But finding an available seat can be challenging.
If you prefer something more stable, there is also a wide range of co-working spaces spotted around the city.
The global coworking giant has opened two facilities in central Santiago, reflecting its belief in the growing start-up culture of the city. You'll find offices available in Las Cones and downtown. You can get a desk, lockable office space, or even an entire floor if you need one. Expect to pay USD70-100 per month for a desk.
This local giant has several coworking spaces in the city, all of which are open 24-hours to serve the international community. Their fully-equipped cafeterias are popular networking zones.
This is an excellent option if what you are really looking for a quiet workspace as they clearly demarcate areas for quite deep working and for networking and socializing. Their beautiful space is located right in the center of the city.
Urban Station has four coworking spaces in Santiago, all of which are designed for sleek and modern entrepreneurs. There are many additional services, including security lockboxes, bicycles, and even auditorium spaces if you are thinking of hosting a local conference.
This local firm has ten locations in Santiago and has a strong community of loyal users. This is something that they foster and claim that 60% of members have done business together.
Edge Cowork has three venues in Santiago that are equipped with everything that you expect. But they specialize in organizing events for entrepreneurs to educate themselves and meet their next business partner.
If you are looking for a space to get creative and think outside the box, treat yourself to some time at this spa for entrepreneurs. It is especially good if you want to create something physical as it is fully equipped with 3D printers, soldering equipment, laser cutters, drills, and more.
Unmissable
If you are making Santiago your base while exploring Chile, there are a few places that you just can't miss!
Pichilemu
While surfers will find quite a few good spots on the Chilean coast, this beach near the city is considered one of the best. It has a variety of different conditions ideal for both beginners and experienced surfers.
Atacama Desert
North of Santiago, this is the world's driest desert. It stretches over 1,000 kilometers on the Pacific Coast and takes you to the borders of Bolivia and Peru. Here you will see some of the clearest skies anywhere on the planet, as well as impressive geysers and colorful lagoons.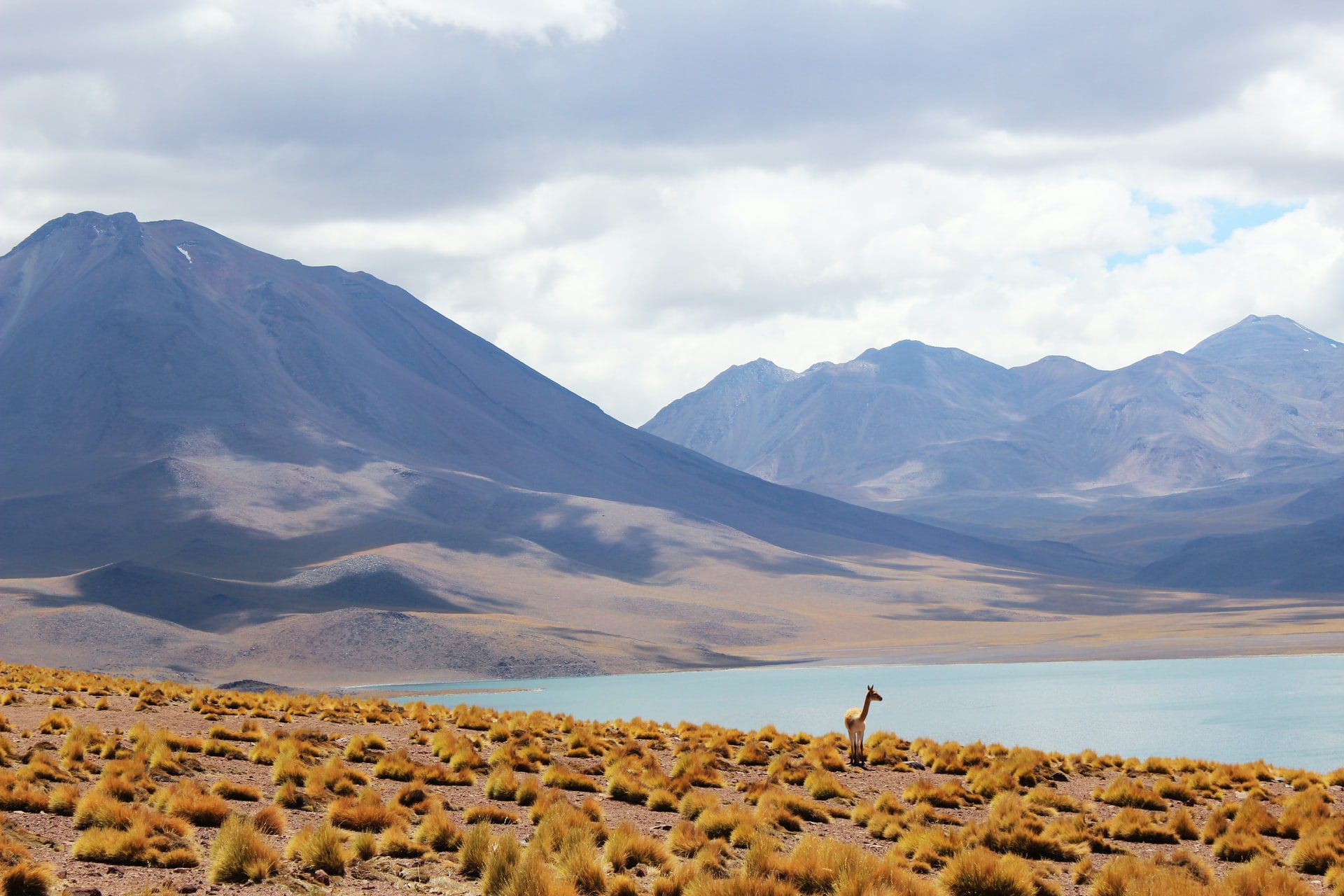 Valparaiso
This historic port city is worth spending a few days as the streets are full of bars, shops, and restaurants as well as fascinating museums. Located close to some of the country's best wine valleys, it is also a great place to do some wine tasting.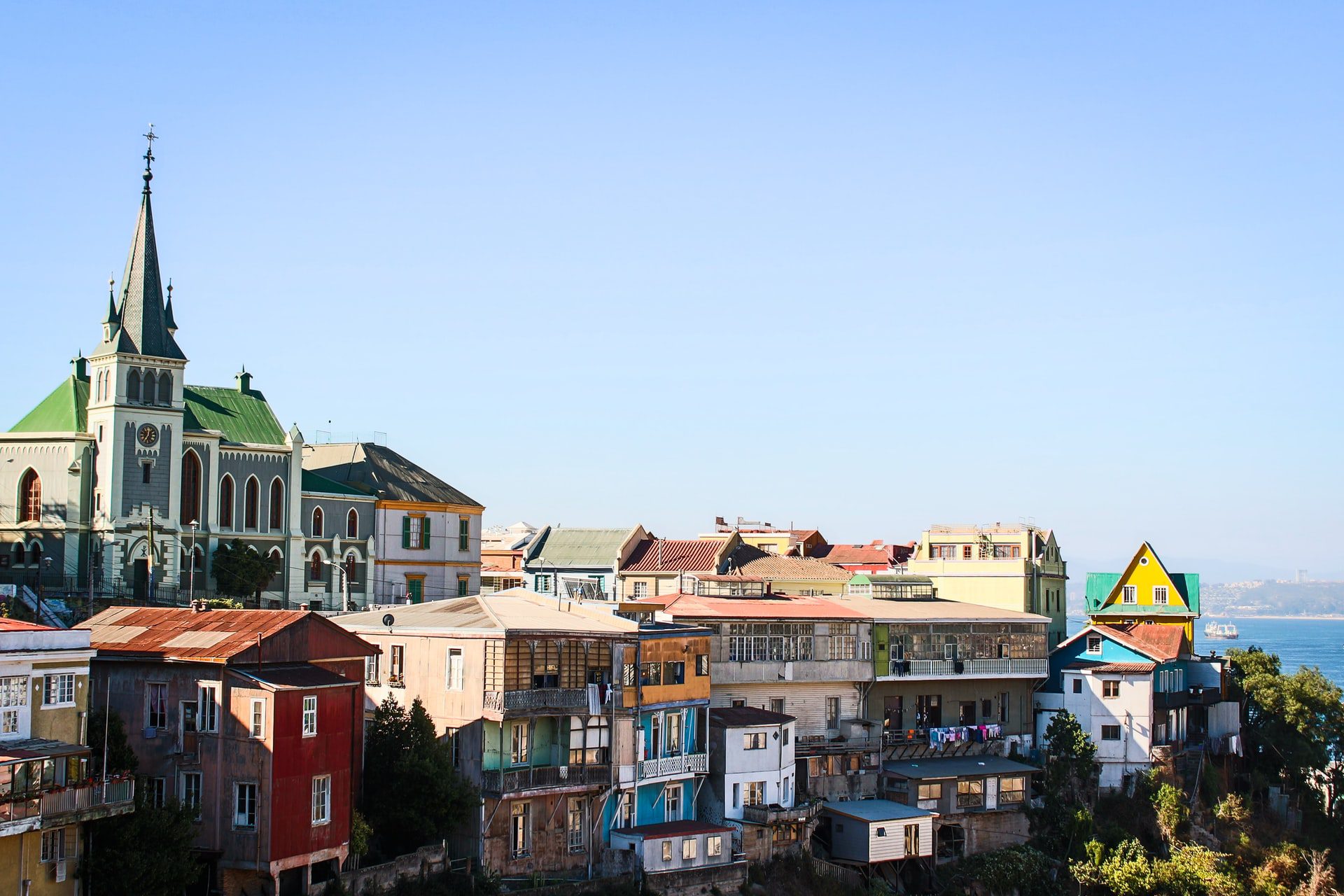 The Lake District
Nothing like the English Lake District; here, you will find snow-capped volcanoes overlooking vast lakes. It is an entry point to the Patagonia region that is full of national parks, all holding their own secret wonders.
Torres del Paine National Park
If you want to see the best of the Patagonia region, head to this national park that is full of granite spires, unique wildlife, and excellent hiking trails. You can also find their world's first geodesic hotel to stay in.
Navarino Island
This is the final stretch of Chile in the far south and uninhabited. The island's north has peat bogs and glassy lagoons, and the Dientes de Navarino trek offers a scenic trail through tooth-like spires.
Easter Island
While hard to get to, located far out in the Pacific Ocean, this is the home of the famous 1,000 monumental Moai statues. Worth visiting if you can find a way!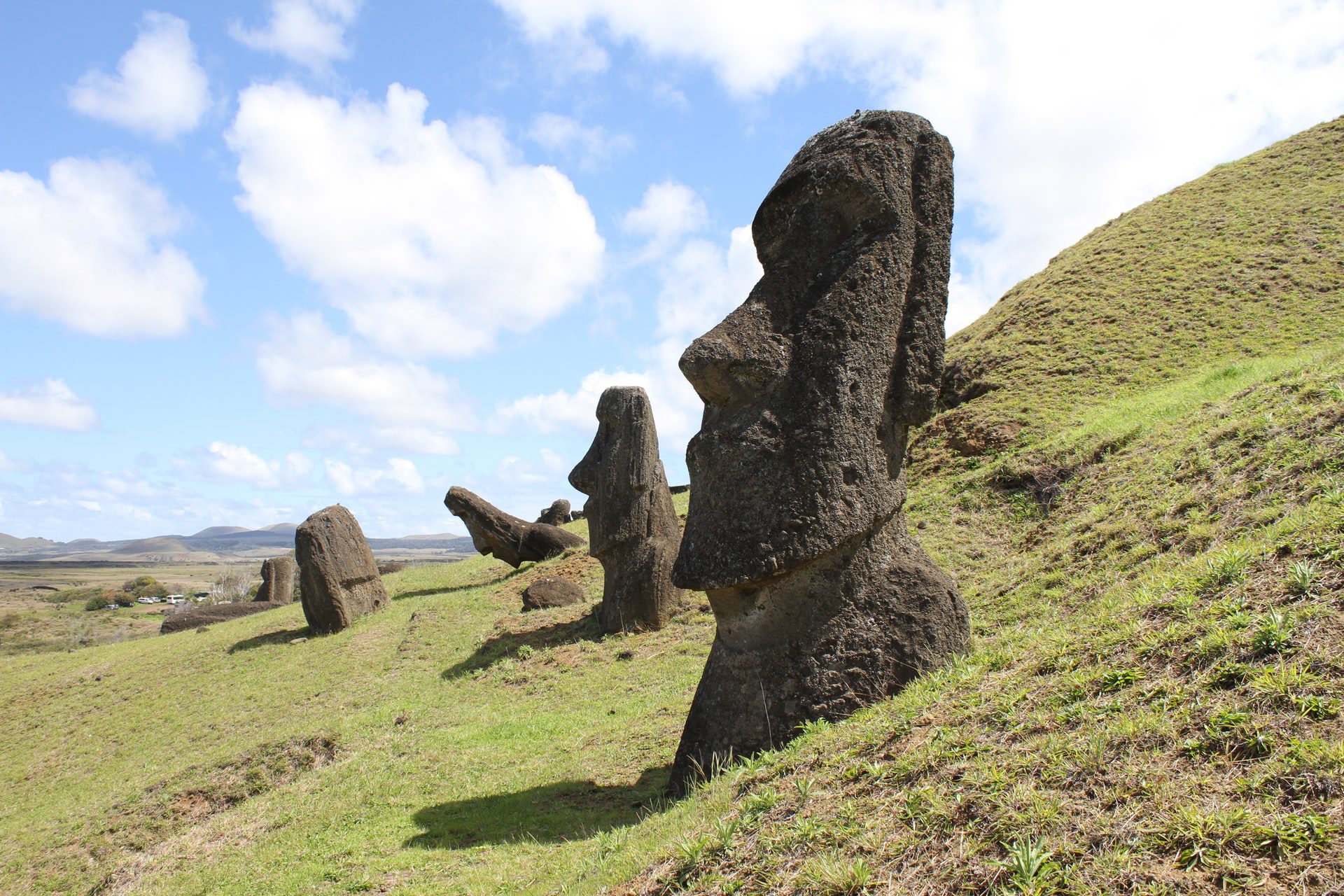 The Verdict
Santiago is one of the most vibrant and modern cities in South America. It feels like a fast-developing European city of 20 years ago, but with a distinctively South American atmosphere.
Digital nomads will find it a great place to work and do business, with no shortage of fascinating places to explore and corners to enjoy themselves. It is an excellent base for exploring some of the natural wonders in the surrounding region.