When you open your company up to recruiting remote workers from around the world, you benefit from widening the scope of your talent pool. Compared with fixed-location jobs, remote jobs can be done from anywhere in the world. That means the number of possible applicants is greatly expanded.
Because many people nowadays are keen to work remotely, it's also easier to find suitable remote staff candidates. Many fixed-location jobs are also moving their recruitment to online to save costs and time, so it's vital for everyone to be skilled in conducting an online interview.
This global, virtual recruitment process is different from the typical office-based system of hosting face-to-face interviews. The way you communicate with prospective employees is different, and the skills you are looking for may be different too.
It can seem a bit daunting to hire staff remotely when you don't get a chance to assess them in-person and read all their non-verbal cues. You may also wonder whether you will be able to find someone motivated enough to complete tasks and stay on deadline while not being managed in an office setting. That's why you will need to think about what qualities and skills you are looking for and then use that to build the list of required skills and competencies in the job advertisement. You will also need to assess these in the screening and shortlisting process and then in the online interviews.
Some of the key qualities that you will probably want to look for in a remote employee are people who are able to work independently without too much supervision, who have innate motivation and who can hold themselves accountable. They should also be trustworthy, honest and dependable as well as being very organized and able to prioritize tasks.
Working online, they will need to have experience and skills using certain software and should also be set up with a home office. They will probably also need to have enough creativity to solve any challenges by themselves.
Another core competency is clear communication – they need to be able to respond effectively and on time to all forms of communication – verbally, via phone, email or via text.
The pros to remote recruitment
From the perspective of the HR department, remote recruitment is great because it saves lots of money, cuts down on travel time, and interviews can be scheduled more easily.
Remote recruitment is also far more flexible and allows you the time to interview a candidate several times instead of holding one really long in-depth, face-to-face interview.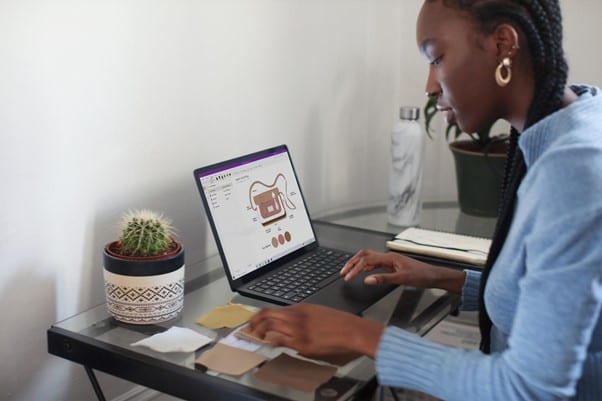 The downsides to remote recruitment
Remote interviews are not as conducive as face-to-face ones when it comes to reading body language and more subtle non-verbal cues.
Another drawback is that internet connections can cause trouble and be quite frustrating especially when both parties are trying to make a good impression.
Tips for successful online recruitment interviews
1. Defining responsibilities and core competencies  
It's important to clearly define the competencies that will be required in the job as well as the responsibilities they will need to undertake.
Specifically think of the competencies that will be required to work effectively while being remote. These include things like how they will manage their time, collaborate with other staff and peers, how they will handle work stress and pressure, how self-motivated they are, and how effective they are at communicating with senior staff and co-workers.
Like with any HR hiring best practices, you should also check educational records and work experience and find ways to evaluate their skills and knowledge pertinent to the job role. That will help evaluate whether they are the right fit for the position.
2. Promote your job ad online and on social media
By creating a job description that is concise, engaging and enticing, you can grab the attention of many prospective applicants. It's good to be upfront about the fact that the job will be a remote position.
Any job advertising should include a brief description of your company and its mission, the job title and a thorough description of the role and key responsibilities, whether any country restrictions apply, and what skills are experienced are required. Also include the application process and deadlines as well as the salary or salary range.
There are a range of platforms online where you could advertise and promote your job ad – with a range of these platforms dedicated to remote work.
It's also good to promote your job ads on social media channels like Facebook, LinkedIn, and Twitter as many people search on social media for jobs.
3. Manage applications: screening and shortlisting   
Once you've received the applications and the application deadline has passed, you will need to focus on screening and shortlisting candidates. This is actually quite a challenging process, especially if there are lots of applications to look through.
There are some great software products aimed at streamlining the online recruitment process that can help with this, especially if you are advertising multiple jobs.
You can start screening the applications by having certain minimum criteria that they must have and others that are "nice to have", and then start the shortlisting process.
For example if you have some minimum requirements like needing a skill or a certification, or being able to work a minimum number of hours a week – then you can screen candidates that meet those requirements immediately.
Some companies even develop scorecards to make it easier to compare candidates. For this, you will need to read all their CVs and call them to get a sense of whether they would be a good fit for your organisation.
You could at this stage give them a test assignment to get a better overview of their remote working abilities. This could even include asking them to record a short video presenting themselves, to give you an ida of how presentable and articulate candidates are. If you set clear guidelines on how to record their videos, then you can also see how well they were able to follow instructions.
It's important to assess cognitive abilities, technical skills, personality, and culture fit using interview questions for problem-solving and other skills. All candidates that pass this phase then proceed to the online video interviews.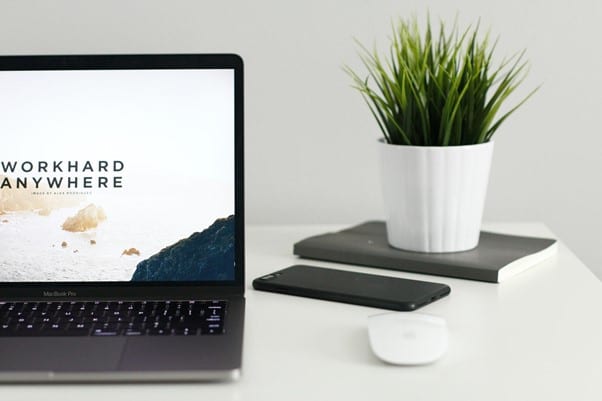 4. Video interviews
Interviews allow you to assess candidates in more detail and video interviews are a useful tool to do this for remote jobs.
There are a range of online platforms you can use to host the interview. You will need to be prepared for the interviews by checking that your internet connection is working, that you send any relevant interview guidelines to candidates in advance, that you have arranged who will be on the hiring team to sit in on the interviews, that you've prepared questions in advance and that you know which team member will ask them, that you you're generally as prepared for the meeting as you would be for a face-to-face one.
It's important that you create a friendly, welcoming atmosphere during interviews to ensure that candidates are relaxed and so you can see their true talents.
While a candidate may be highly skilled, they may not have the motivation to thrive in an online work environment. You will need to ask the right questions to assess this for yourself during the interviews.
Ask questions that will give you insights into their ability to self-direct work and to stay organized – you could do that in the context of scenarios where they have previously worked independently and how they managed their time. Ask about the technology and tools that they have used to share data and files and about how many hours they usually work and how they handle distractions at home.
5. Use various platforms for communications
Good communication during the hiring process is a reflection on your company. It also ensures that you conduct fair and transparent hiring processes.
Rather than opting for just one communication platform, it's often best to integrate a mix of email, phone calls, video calls, and text messages. You may want to conduct screening via email, send urgent messages via text, and conduct interviews via video for example.
6. Create an online onboarding process
Onboarding is the process of employee orientation where new employees are made familiar with your organisation, its systems and processes and other staff and their roles. It's important to make new staff feel welcome and supported.
Onboarding is a critical step in the hiring process and for remote staff, this involves online onboarding. This can actually help you streamline processes and save on time and costs.
One of the key onboarding tools is a staff handbook that sets out information about the company, its policies, work culture, HR policies, how to use digital tools, the different team members and their roles and responsibilities, and any other relevant details. You can also link to relevant training courses in this handbook.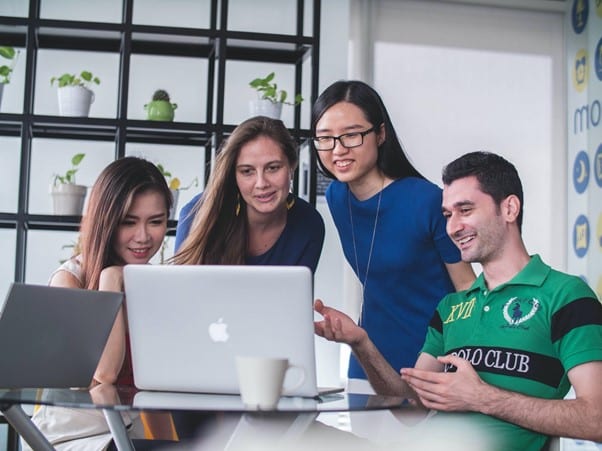 How to find and recruit staff remotely
There are a host of online platforms where you can find and recruit employees. Depending on the nature of the role, you may want to choose a platform that specifically caters for that type of job. For example, if you're looking for a blogger, you may want to look at posting your job advertisement on dedicated blogger jobs sites.
We've put together a useful and comprehensive list of online platforms where people can find remote jobs as digital nomads and these are also places where you can recruit remote staff from. If you are looking for staff from particular countries, then it is also worth placing your job ads on relevant local jobs boards, or hiring dedicated HR firms to help you with the recruitment process.
As we mentioned above, be sure to use your own social media networks to help promote your job advertisement. Your own staff may also have good networks of prospective candidates, so you could share the job advertisements with them and ask them to circulate them to any relevant contacts.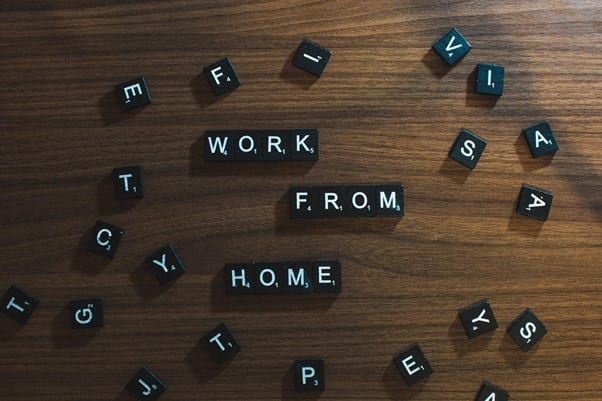 Final thoughts and the future of recruitment
There are many perks to being an online employee, and that's why it's becoming increasingly popular. As remote jobs grow, so too will remote hiring and that is why it's best to master it – especially for digital nomads who are managing remote teams.
Remote working is different from working in a fixed location and that means that you'll need to be prepared for how to deal with these unique challenges when managing remote staff – and also address these in the hiring process.