Remote hiring is becoming commonplace around the world and remote workers (whether freelancers or remote employees) need to master the skills needed to succeed in remote job interviews.
The job interview process starts from the minute you submit your application. You need to make sure that you write a great cover letter and resume, that you have followed all the instructions of the application process correctly, and that you reply timeously to any requests for further information. This will help ensure that you get shortlisted for the position.
Once you're shortlisted for a job, you may need to submit further information or perform a qualifying test. Make sure that you respond timeously and effectively, as the way you communicate reflects on your abilities.
Once you've been selected for an interview, there are many things that you can do to be better prepared and make a great impression. Below we detail all these pre-interview, interview, and post-interview tips to make a success of your online recruitment experience.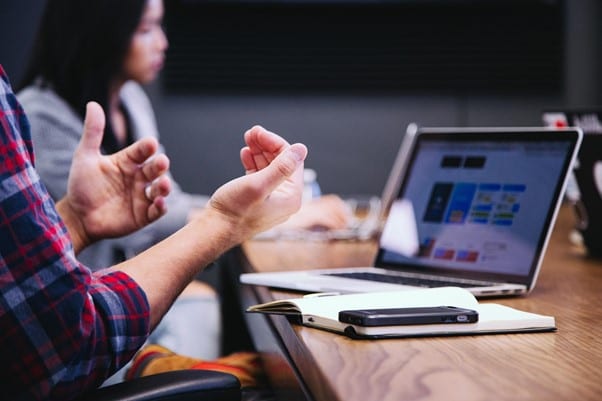 How to prepare before the interview
Before your remote interview, there are several things you can do to help make a great first impression and show your preparedness. This starts from your initial application and includes how you prepare your workspace for the interview, how you dress for the interview, and how well you've researched the organisation and the position.
We've curated some top pre-interview tips below to help you successfully land your next digital nomad or remote job.
Your application: a great cover letter and resume
To stand out from the crowd and to ensure that you make it onto the HR team's shortlist during the recruitment phase, you need to have a great resume and cover letter. They should both be adapted for the position for which you're applying. That means you should read the job description carefully and make sure that you highlight the skills they're looking for in both your cover letter and resume.
It helps to show that you're passionate about the work that the role entails and that you have the necessary skills and experience for the job. Try to show in your cover letter that you're self-motivated, as that is one of the main skills required for remote work.
It also goes a long way to show that you are interested in the company and that you've done your homework in terms of their mission, products, and services.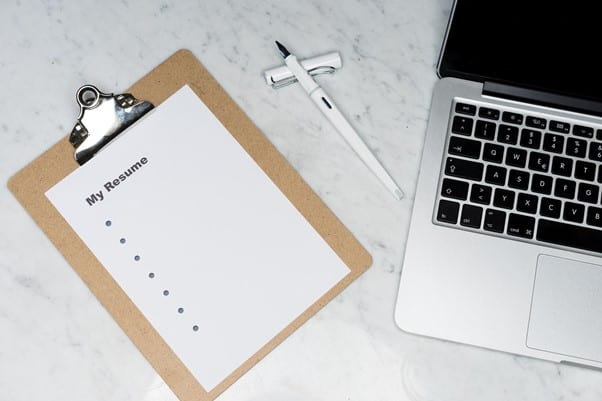 Be responsive
During the pre-interview phase of recruitment, companies often reach out to ask for additional information or even to give you a test. Make sure that you respond timeously and appropriately, as they will also be evalutiong you on how and when you respond.
For example, if a company asks you to do a 1 minute video introduction of yourself – make sure that you follow all the rules and guidelines as they may be testing to see that you can follow instructions. Also try to infuse your video with creativity to set yourself apart from others.
Follow the company on social media
Companies, especially small ones, might be impressed to see that you follow them on social media and that you are genuinely interested in their company. Companies also like to get a sense of prospective employee's communication on social media and might evaluate you based on your online persona, so make sure it's genuine and professional.
It takes time to build up professional profiles on social media, so this should be something that you should ideally have been working on for a while already. If not, get started as soon as you can.
Employers often like to check out prospective employees online – so whether you follow their company on social media or not, they may have checked you out. Your LinkedIn profile will be very important, as it's relevant to any hiring process. Try to get some good endorsements. Also think about other relevant platforms that you should get a profile on – some may be niche platforms that are relevant to your specific industry.
Test your tech
There's nothing quite as embarrassing as being on a video chat and your mic or sound won't work. Make sure that you test your tech ahead of time and test the laptop or device that you'll be doing the interview on to ensure it's all working fine.
Being prepared also means you should make sure that you have downloaded any apps or software that you need for the interview. If you plan to use a background, then also make sure that you have the one you need available.
Also make sure your device is charged, that you have a charger cable nearby if needed, and that you have all other apps and tabs closed in case you need to share your screen.
You will probably be notified as to whether your interview will include video, but assume it will if they didn't make it clear.
Dress the part
You need to dress for the interview the way you would if it were doing it in-person. First impressions last and you want to make sure that your appearance shows that you are professional and take the interview opportunity seriously. You don't necessarily need to be wearing a suit, but you should try to look your best. Take time before your interview to pick the outfit you plan to wear to make sure it's all ready for the occasion.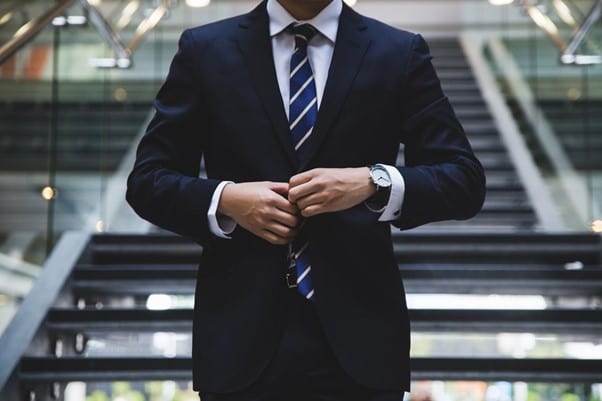 Clear your workspace and spruce it up
Choose a quiet area of your house where you won't be interrupted during the interview. Make sure that it has enough lighting – it's important that the interviewer can see you properly.
Try to create a nice looking space – you don't want them to see a messy bed or piles of dirty laundry in the background – that doesn't give a great impression. Also be sure to remove any decor that could be offensive or objectionable. And put away any distractions – for example, if you have a dog that barks a lot, then try to put it in another room for the interview.
Rehearse questions and answers
You can research common interview questions and practice answering them. If you haven't had an interview in a while, you may be out of practice and it's a good idea to run through some questions and answers – either alone, or you could practice with a friend.
Research the company and the position
Make sure you're prepared for the interview by knowing a bit about the company, where it operates, who's who and what work they're involved in. You should also read through the job advertisement again before the interview so you know exactly what the role involves and this may prompt some of the questions you may have.
It might also be worth looking at the latest news the company has on their website or social media in case that comes up in conversation.
Prepare some questions
Employers will evaluate you on whether or not you have any questions for them at the end of the interview, and also what questions you ask. If you don't have any questions to ask, employers may take that as a red flag, so it's best to think of some to ask.
For example, you might like to ask for more detail about a recent press release or project, which will not only show your interest in their work, but also the fact that you are following what the company is involved in on a bigger scale and that you are genuinely interested.
What to do during the interview
There are many things that you can do during the interview to ensure that it's a success. Below are some general interview tips.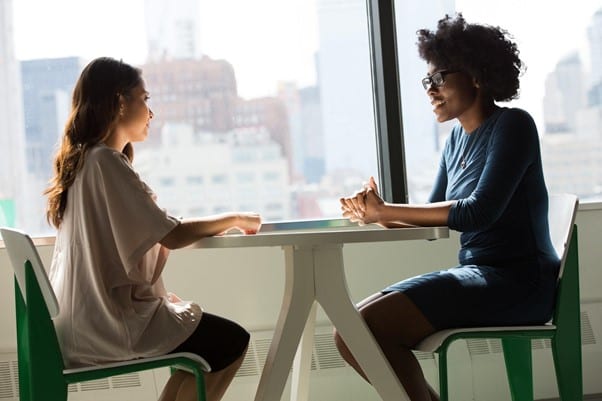 Be ready
Aim to be ready for the interview in advance so that you are properly prepared. There are often last minute glitches, so at least if you are ready and set-up for the interview in advance, you'll have time to address those.
It makes a good impression to be early or on time and you can use those few minutes before the interview to relax and mentally prepare.
Opening remarks
During the first few minutes of an interview, people usually exchange some pleasantries and you may be introduced to the interviewing panel. You will need to show that you can engage and communicate well and that you're upbeat and positive.
You may be required to give a brief overview of what it's been like living in your part of the world recently, or you might get the chance to make a remark about some recent news you've heard related to the company (make sure it's positive news). This would be a useful way of showing them that you're genuinely interested in their company.
Make eye contact
It's important to make direct eye contact and if you work off a laptop, that may mean that you need to elevate the screen position a bit so that you aren't looking down on the interviewer. Try to do a test run of a video to see where you need to be looking to make it appear that you're making eye contact.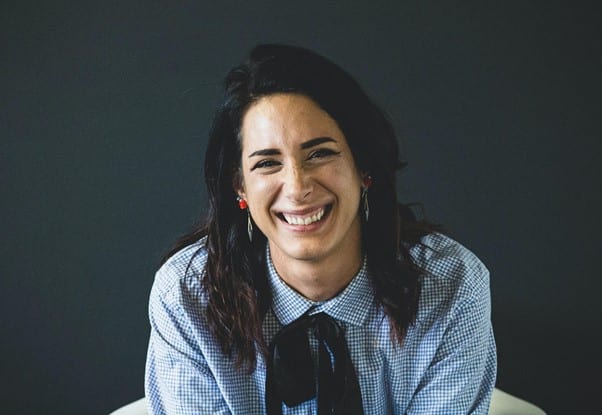 Have your CV at hand
It's best to have a printed copy of your CV next to you rather than on the screen, as it could make you look more distracted if you're toggling screens. Then if you refer to your CV, you can lift up the paper so the interviewer knows you're looking at it – so you don't come across distracted.
On this note, make sure that you are familiar with what you've said in your CV so that if you need to refer to it, you know exactly where the relevant information is.
Market yourself and show you're motivated
When you are asked questions during the interview, try to give comprehensive answers that showcase your skills, knowledge and experience. This is your chance to shine and subtly market yourself. Try to show that you are reliable, efficient, good at multitasking, self-motivated – as these are some of the general skills people look for in remote employees. Add reference to any other skills that you think they are specifically looking for.
You might even want to be prepared with some visuals that you could share with the interviewers – your portfolio, your website or project that you've worked on in the past. This might be a way to set yourself apart from other candidates and is definitely a unique advantage of virtual interviews.
How to deal with technical difficulties
Unexpected things happen and when it comes to interviews, this could involve your internet connection failing or your power being cut. Try your best to pre-empt any of these eventualities and have a backup plan in place. For example, if you live somewhere that experiences ad hoc power cuts, then perhaps you could be ready with mobile data and a mobile device.
Being able to proactively and efficiently problem solve the issue will also showcase your skills to your interviewer and they may be impressed by how you work under pressure.
Post-interview tips
Once your interview has concluded, you might like to email and thank the interviewer for their time. This will show a genuine interest and that you are keen to know if you were successful.
Concluding remarks
Online interviews are becoming the norm when it comes to remote jobs. As more and more people are transitioning to a remote-work lifestyle, knowing how to conduct yourself during a virtual interview is a very useful skill to have.