Are you a digital nomad looking for the best online platforms to find remote work opportunities around the world? We've curated a list of some of the top sites that offer remote work opportunities in a range of different sectors. These include work for engineers, developers, designers, programmers, creative artists, digital media managers, administrators, bookkeepers, and civil engineers.
Whether you're an experienced digital nomad wanting to expand your sources of income or you're contemplating a career as a digital nomad – our list below should provide some inspiration and fresh ideas.
We've divided the platforms below into 3 categories: dedicated remote job boards; tech-related remote work opportunities; and freelance or contract remote job boards.
Dedicated Remote Job Boards
Nomadswork
Nomadswork.com is a job board website dedicated specifically to digital nomads. Their goal is to make remote work easier and more accessible for both workers and companies.
New jobs are added daily and you can subscribe to the weekly newsletter where you will get the latest offers to your inbox.
The website is proud of its advanced search and superior UI/UX design. It is designed by digital nomads, with digital nomads in mind, so it can be a great place to look for digital nomad jobs.
We Work Remotely
We Work Remotely is a community for remote workers around the world, that boasts over 3 millions visitors and an impressive number of advertised jobs. The jobs categories include things like programming, customer support, sales and marketing, management and finance, design, copywriting, DevOps and systems administration, and product related jobs. You'll find a mix of contract and full time position, all of which are remote jobs which are therefore perfectly suited to digital nomads.
Remote OK
If you're a programmer, coder, or developer then you're bound to find a variety of interesting and relevant remote job opportunities on Remote OK. There are also a few non-tech jobs posted on the jobs board including copywriting, marketing and design jobs. You don't need to sign up to view jobs, and submitting applications is easy. The platform advertises over 25,000 positions for remote workers, digital nomads or people who are keen to work from home from anywhere in the world.
FlexJobs
FlexJobs is the perfect place to start looking for remote, work from home, and flexible work opportunities. The platform boasts over 27,000 jobs and over 50 career categories to choose from. You can find a mix of full-time, part-time, freelance, remote, and flexible on-site positions on FlexJobs. Their expert team vets all positions and companies, to ensure optimal efficiency in your search for the perfect job.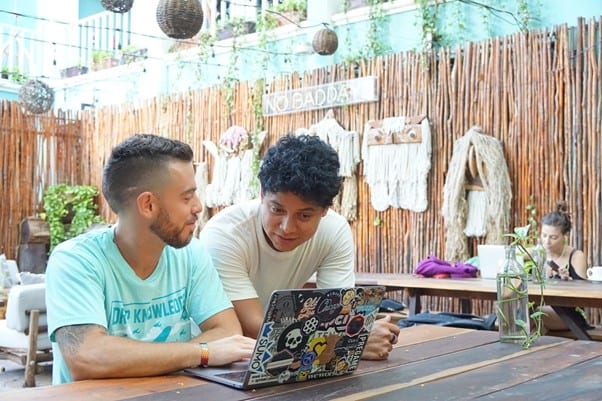 Remotive
Remotive helps tech professionals find remote jobs. It has an active jobs board for remote work and a large community of over 1,600 users, which helps you connect with other like-minded people from around the globe. All jobs posted are hand selected by Remotive and all positions clearly indicate any location-specific criteria which makes it easier to search for relevant jobs.
Virtual Vocations
In response to the challenges that job-seekers face when looking for virtual work, Virtual Vocations was founded as a family-owned and operated business. The platform posts hand-screened remote job leads in more than 65 career categories. They have daily job alert emails, online storage for your C.V., and a convenient account management area that lets you save jobs that you're interested in and track your job application history.
Working Nomads
Working Nomads is an online jobs board that curates remote jobs for digital nomads across a variety of professions. These include marketing, design, sales, education, finance, writing, and legal jobs. The signup process is free and easy.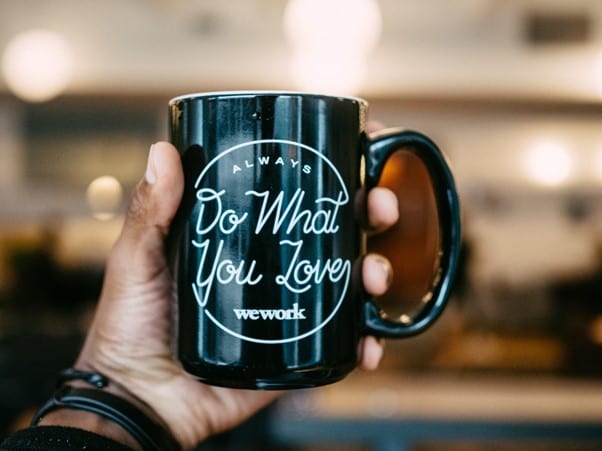 Workew
This hiring platform and jobs board is designed for people like digital nomads who have skills and talents that they can offer remotely. Whether you're a developer, designer, writer, marketer or you're into customer support – you're likely to find a remote position on Workew. You can easily view jobs, see from a glance whether they are location specific, and apply online.
DailyRemote
DailyRemote is a free to join community that lists remote freelance and full time positions, most of which are based in the USA. Their job categories focus on fields like software development, design, sales, writing, marketing, data entry, healthcare, recruitment, teaching, and others.
ProBlogger
Many digital nomads are involved in some aspect of blogging. ProBlogger is a website that lists a range of remote blogging jobs around the world – from copywriting, ghostwriting, social media management, influencer outreach, and web development – to virtual assistants and SEO consultants.
Tech-Related Remote Work Opportunities
AngelList
If you're looking to get a job at a startup company, then AngelList is a good option. It has got quite a US focus, with many jobs requiring you to at least be a US citizen to be eligible for the position.
AngelList connects startups, angel investors and job seekers who are keen to work at startups. Signing up is free and easy – you create a profile, apply for jobs and hopefully hear back from employers. Not all of the jobs posted are remote, so you'll have to select that as a requirement when searching, but there are a good number of jobs suited to digital nomads.
GitHub
GitHub is a development platform where developers and companies around the world, build and maintain their software. Despite the fact that it's not a remote jobs marketplace, it does actually have a good jobs board for those in the software development and coding sector, and features quire a lot of remote positions.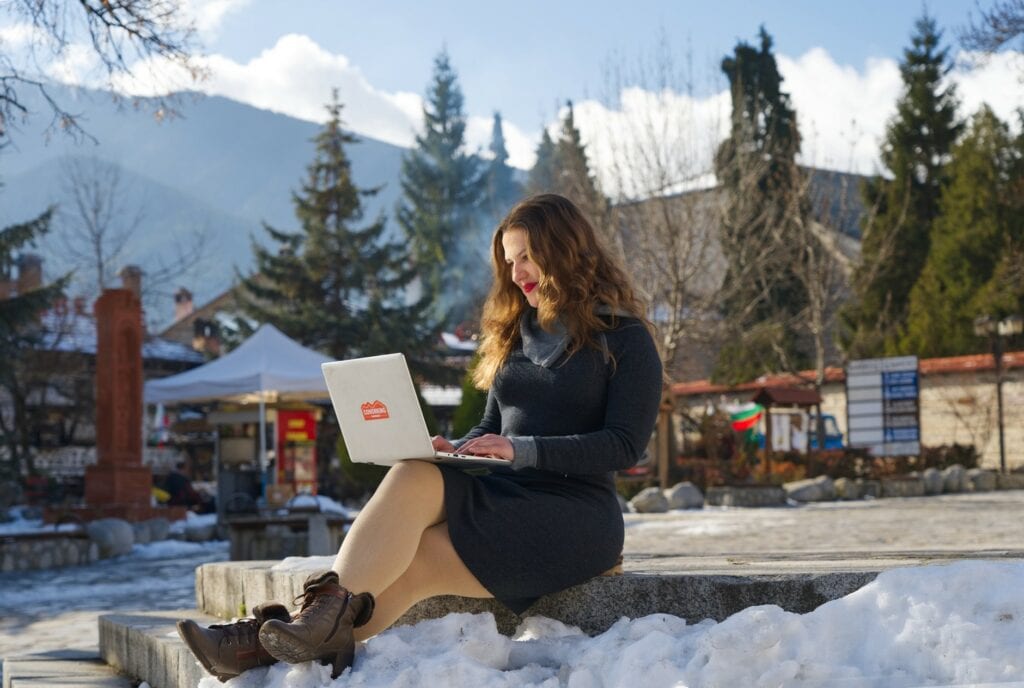 Dribble
If you're a creative or designer and you're looking for remote work to support your digital nomad lifestyle, then Dribble is worth checking out. This social networking platform showcases jobs across a variety of creative niches including animation, branding, illustration, print, typography and product design. The Dribble jobs board posts many remote friendly jobs around the world and you can view and apply for them without having to sign up or login.
PowerToFly
This company is on a mission to empower underrepresented talent by upskilling and connecting people to jobs and employers. They also host virtual events that aim to boost skills and employability. The PowerToFly jobs board is extensive and features a range of remote jobs in skill areas like marketing, quality assurance, software engineering, design, and civil engineering.
6nomads
6nomads is a niche remote jobs platform for people skilled in a variety of tech fields, including product designers, front-end engineers, iOS engineers, android engineers, game developers, QA engineers, and DevOps or SRE engineers. There are a few prerequisites to getting accepted onto the platform: you'll need to solve a programming quiz, take a coding challenge, record a 3-minute video and then once your profile is complete you can start receiving job offers. You'll also need to have at least 3 years of experience, be proficient in English, have a profile on Github, GitLab or Bitbucket, and have a linkedin CV.
Freelance and Contract Remote Job Boards
Upwork
Upwork is a global remote jobs marketplace, that is one of the largest and most established platforms. Millions of jobs are posted on the platform each year in over 70 job categories. There's no fee to join UpWork as a freelancer, but they do charge a commission on total earnings.
The types of jobs posted include opportunities related to SEO, social media management, content writing, graphic design, personal assistants, and translation services. Freelancers can view available jobs and then submit bids on the ones they're interested in applying for.
Fiverr
Fiverr is an online platform that lists jobs at set rates (no hourly rates). This jobs marketplace offers hundreds of digital services and is suited to people working in graphics and design, digital marketing, writing and translation, voice and animation, music and audio, programming and tech, and data. You'll need to create a specialized profile on Fiverr of all your skills and rates and then wait for companies to approach you for work offers.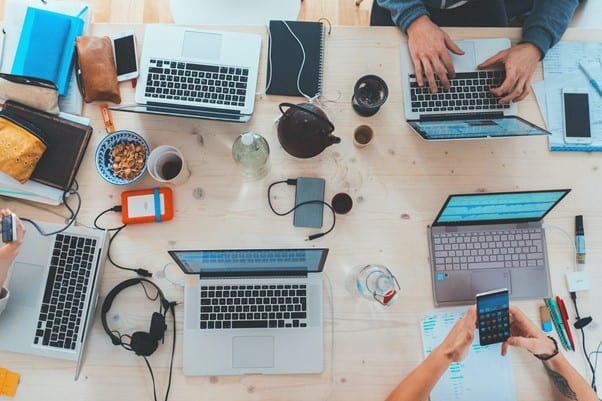 Freelancer.com
Freelancer is one of the world's biggest freelancing and crowdsourcing marketplaces and connects over 51 million companies and freelancers in over 240 countries and regions. There were a wapping 2.1 million jobs posted on the site in 2020 alone, which shows the sheer size and connectedness of this platform. Freelancers create profiles, bid for jobs, and are charged commission on their earnings.
Toptal
If you're looking for a network that works with the top freelancers in the world, then TopTal is your solution. It targets software developers, finance experts, product managers, project managers, and designers from over 120 countries globally. The most in-demand jobs on the platform include iOS developers, front-end developers, UX and UI designers, financial modelling consultants, interim CFOs, and digital project managers.
The name Toptal was created from combining the words "top"and "talent". The company's mission is to source the top talent – and from the thousands of applications they receive, they generally only approve about 3 percent at most. So if you're at the top of your game, consider applying to have your profile added to Toptal.
Idealist
Idealist is a large online network of people and organisations working mostly in the nonprofit sector. They have a jobs board that lists some remote jobs, internships, and volunteer positions. There are a good selection of international jobs posted on the platform. Although many of the positions are remote, you'll need to check that remote working is an option.
Outsourcely
Outsourcely was founded in 2014 and since then has attracted over 400,000 remote workers from over 180 countries who use its platform. It connects talented, remote workers who are skilled in the following fields: design and media, web development, mobile applications, writing and content creation, administrative support, customer service, sales and marketing, and business services.
The platform also provides tools for effective real-time communication like instant messaging, voice and video messaging, and video interviewing.
99 Designs
If you're a graphic designer and you're keen to fund your travels while working remotely around the world, then 99designs may be your go-to solution. Clients looking for jobs post contests, designers apply, and someone gets hired. You can also work directly with clients through the platform. Since it started in 2008, 99 Designs has sparked over a million creative projects.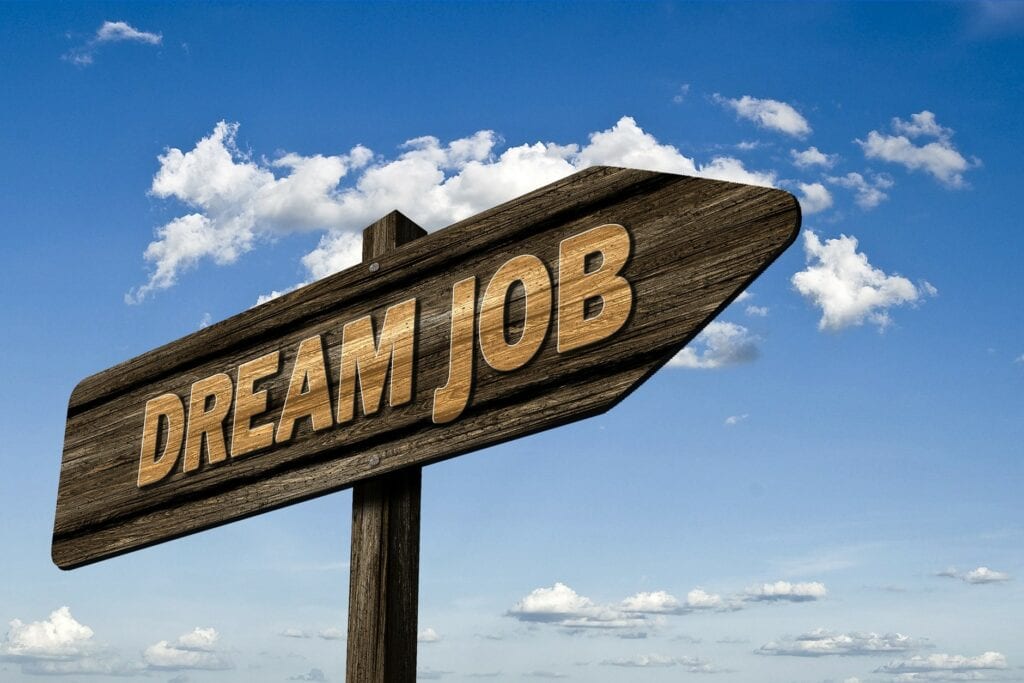 Final thoughts on job platforms for digital nomads
While you might already have a consistent lineup of work from one or multiple employers, it's always good to have a back-up plan in place in case your work dries up. Some of the remote work platforms mentioned above list jobs that you can easily apply for, while others rely on you creating specialized profiles and getting rated for your services.
The latter requires an initial effort to get your profile ready for receiving job offers. So if you know you're going to want to use those platforms in future, it may be worth getting started now with setting up your profile and getting a bit of experience using them.
If you're looking for new sources of income as a digital nomad, then you might want to look at each of these platforms and see which one best suits your skills, your geographic eligibility, and your work timeframes. And last but not least, you should also consider looking for remote jobs on LinkedIn, which has lots of useful resources to help you find your ideal work from home jobs.