For marketing professionals, being confined to one work space is their worst nightmare. Fortunately, companies are considering remote workers in the digital marketing space more than ever, giving us the opportunity to work from a coffee shop, at home, or anywhere we please!
The good news is, a number of opportunities await digital nomads in the digital marketing world. With tech companies increasingly advocating for virtual work environments, there has never been a better time to consider taking your online marketing career to the next level. Just on the horizon, lies a huge shift to freedom and flexibility with evolving work methods and tools – and asynchronous already is at the forefront of this revolution.
Prioritizing tasks according to a set schedule, working remotely, and having the freedom to move from different time zones, are all characteristics of asynchronous work. With such asynchronous and remote work becoming the new normal, many benefits and opportunities arise for the freelancing individual.
Below, we list some of the most in-demand digital marketing jobs for nomad workers of the 21st century – based on the rate of compensation, availability and demand. We made a point of sourcing the relative salary amounts from our good friends at Glassdoor.com – so you don't have to. And surely you have better things to do…
Marketing Copywriter
Recently rated as one of the most popular positions in the remote working industry of marketing and advertising, copywriting is another solid choice for freelancers the world over. The work you produce says far more than the hours you clock in an office, after all. It's completely possible to find full-time remote copywriting positions for various companies and/or marketing agencies.
Freelancing Marketing Copywriters can easily make up to $60,000 per year. Sites such as FlexJobs, Freelance Writing Jobs and ProBlogger's Job Board all offer a number of appealing remote copywriting positions. Awesome writing skills is a given, and ideally, the candidate will also have a good handle on SEO. This brings us to the next section.
SEO Manager / Specialist
With this particular branch of digital marketing, there's a lot to unpack. The remote SEO Manager will be competent in keyword research, on-page optimization, off-page optimization, among other things.
Companies are now investing more time and money on SEO specialists, seeing that consumers are increasingly researching products and services online before making a transaction. The average salary for SEO Managers is $71,000 per year.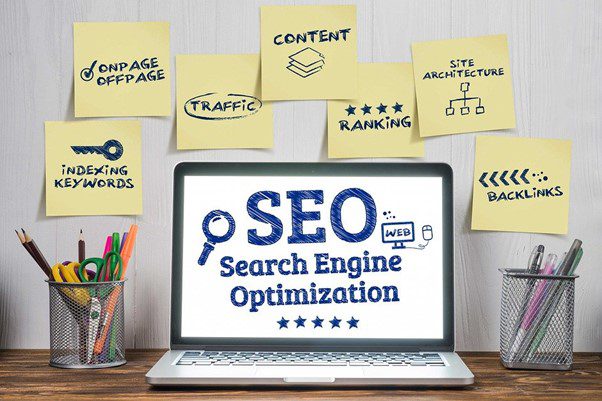 Marketing Analyst
For the detail-oriented and those who love to crunch numbers, this is a good position to do from home – or wherever you may find yourself as a digital nomad. In a position that requires the critical analysis of data and the creation of a brand or marketing strategy, the uninterrupted and asynchronous environment allows for more production.
The types of roles for Marketing Analyst vary in scope and experience. For example, groups such as the United Health Group is hiring a Senior Marketing Research Analyst to execute high-level research and make recommendations on the founded data.  On the other end of the spectrum, an e-commerce company is seeking a telecommuting SEO Analyst Assistant to execute SEO research and data entry.
With the above said, depending on the role, a combination of analytical skills, strategic thinking, and SEO skills will be advantageous for this role. The average salary earned by a remote-working Digital Marketing Analyst is $75,000 per year.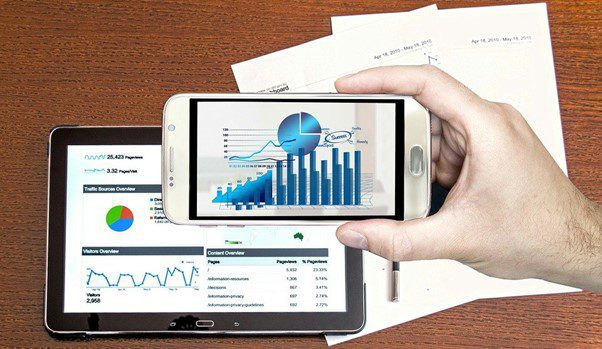 Content Strategist
Remote-working Content Strategists show companies how to be successful. Remote Content Strategists tend to work with various relative brands to determine what type of content is required. Then, developing a strategy by the use and incorporation of campaigns, projects and editorial calendars is what the job is mainly about.
There are plenty of opportunities available for both full-time and contract freelancing roles for Content Strategist. That said, we have also seen people have great success by pitching their skills to particular remote-friendly businesses.
In the world of asynchronous and remote working, the delivery of great results is key – and is what will get you hired in the first place. Proven success with blogging or content strategy is all you need to earn up to $76,000 per year as a nomadic Content Strategist.
Digital Marketing Consultant
The role of Digital Marketing Consultant is probably the most flexible role of all. For those with solid experience and proven success in the sphere of digital marketing and has a gift to guide others, it could be the ideal gig. Remote-working digital consultants are generally paid well, as companies rely on their expertise to excel the business trajectory.
As a Digital Marketing Consultant, one is eligible to work for a digital marketing firm, which often hires remotely based individuals to analyze current digital marketing processes and policies – and to consult on improvement. They are responsible for providing thought leadership and to remotely, yet efficiently strategize with teams through means of video conferencing.
Freelance Marketing Consultants get to choose exactly what types of work and clients they take on. For anyone already on the digital marketing track, looking to carve out an industry niche for themselves as a remote-working Marketing Consultant can be a great fit. The average salary for a nomadic Digital Marketing Consultant is around $72,000 per year. This role is generally associated with continuous improvement in business, and stands apart from the Digital Specialist.
Director of Digital Marketing
The nomadic Director of Digital Marketing remotely reports to the company CEO and is responsible for all activities related to the implementation of the marketing strategy and for achieving the official marketing and sales targets. The qualified Digital Marketing candidate will have particular expertise in the online, lead generating & conversion database marketing – with strong skills in conversion-based analytics. The average yearly income for a remotely-working Director of Digital Marketing is $103,593.
Content Marketer
The practice of content marketing has only become a respected form of marketing in the last decade. As the practice has proliferated globally, so has the introduction of dedicated, content-centric staff employed by remote-friendly marketing organizations. Content marketing managers increase web traffic and brand awareness through the marketing of content online.
Nomadic Content Marketers are responsible for creating potentially viral content, distributing content on various appropriate platforms and measuring the results of activity and engagement. The average salary for a remotely-positioned Content Marketer is $60,091 per year.
Content Marketing Manager
Among the most common new titles for digital nomads these days is the Content Marketing Manager. With an average salary of $101,500 per year, remote Content Marketing Managers are well-off. The responsibilities of a remote-working Content Marketing Manager are to execute the strategy, facilitate ongoing content planning, and manage daily content creation. Moreover, the editing, promotion, and reporting of results of content marketing initiatives are all done asynchronously.
Social Media Manager
Social Media Manager oversees a company's interactions with the public through implementing content strategies on various and numerous social media platforms. The duties of a freelancing Social Media Manager include the analysis of engagement data, identifying trends in customer interactions, and planning outreach campaigns to build awareness online.
Responsibilities entail growing various Social Media pages by regular posting and populating blog posts and content with captions. Google Ads, Facebook and LinkedIn campaign. Ideas generation for the SM. Support for the content production when needed. As a remote-working Social Media Manager, one can earn around $60,000 per year without a hassle.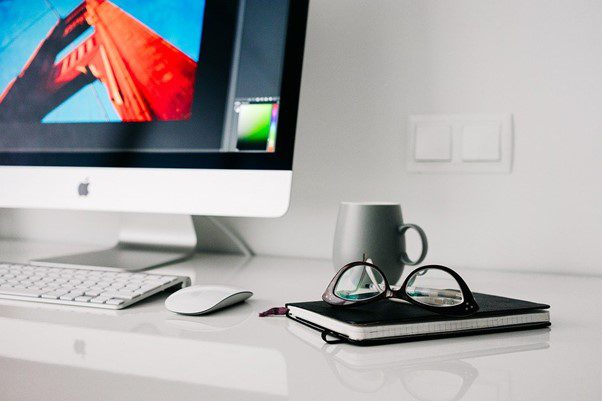 Digital Marketing Specialist
This is a highly entrepreneurial environment with both business-to-business and consumer brands. For this role, you will collaborate with various internal and external teams to help with marketing, assist in designing and developing campaigns for brands, and are likely to work across teams such as design and development.
Product development experience always comes as a bonus skill for this position. Furthermore, the Marketing Specialist's responsibilities include carrying out marketing planning for the company's portfolio of B-to-B and B-to-C companies. Researching the competition and identifying opportunities for growth is also part of the job. Of course, all of these duties are performed remotely, and asynchronously.
The Digital Marketing Specialist is to particularly participate in designing and implementing effective marketing strategies. This is the unique position of being both stable and innovative at the same time – and differs from the Digital Marketing Consultant insomuch as there is much room to grow. $65,000 is the average yearly income of a freelancing Digital Marketing Specialist that works asynchronously.
Search Ads / Google Ads Specialist
An AdWords Specialist or Search Ads Specialist is responsible for handling various types of Marketing campaigns for customers. A Google Ads Specialist should be able to easily recognize and endorse projects that align well with the company goals and the progress of the company campaigns. The average salary for a Google Ads Specialist is $70,739 per year.
Social Media Ads Specialist
This job entails the consistent creation and maintenance of Facebook Ads, Instagram Ads, Reddit Ads, Pinterest Ads, etc. The salaries of Social Media Specialists can easily exceed $100,000.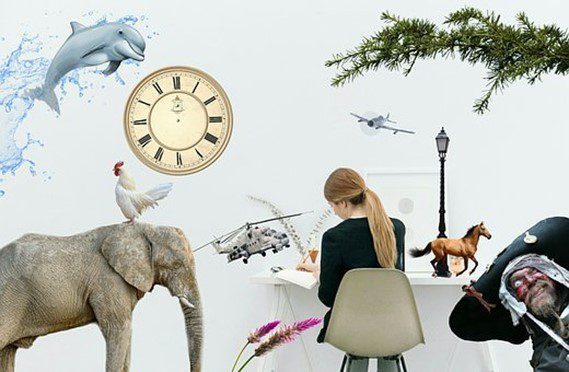 Email Marketing Specialist
An email marketing specialist that works remotely, is the equal of a nomadic digital marketer that focuses on building email lists, creating emails, and nurturing leads through written communications. The average salary for nomadic Email Marketing Specialists is $64,926 per year.
Remote Job Portals for Digital Marketing Positions
Now that you know what to do, you just need to know where to find these listed positions, right? Find the best online Digital Marketing jobs by top employers on remote-friendly job portals and sites. Earn earn more money, starting today as a nomadic digital marketeer!
Wrapping Up Remote Digital Marketing Positions
Many digital marketing experts are navigating the great shift towards working from home (or anywhere – for that matter) in a significant way. Remote work can do a lot for a company and its employees, especially in these apparent challenging times. For those who are scared to explore this option, what have you got to lose?
Remote workers choose how and when they want to work. Where some are attracted by the fluctuating hours, other enjoy the liberty to work at their best and taking it easy when unfortunate events occur. As long as you get the job done, nobody worries about your how and when. And if you can be flexible about it, you can be sure you always work your efficiency and creativity are at their peak levels.
It's all up to you now. You can either limit or expand your network by borders and distance. Find the best people to work with and get the most out of your digital marketing skills as a professional working freelancer of the 21st century by pursuing any one of these remote-friendly digital marketing positions as listed in this article.