Termed as "World's Next Big Thing" by Lonely Planet, Pakistan is one of the world's most favorite tourist destination. It is a country with diverse geographic and ethnic cultures.  It has numerous historical monuments and heritage sites in the central, soaring shorelines in the south, and mighty Karakorum mountain ranges in the extreme north. It is home to the world's second-largest mountain K2 in the Himalayan ranges.
Tourism in Pakistan has increased exponentially in the last few decades. Pakistan was declared a country with an enormous potential adventurous destination in the year 2020. In the year 2018, the British Backpacker Society declared Pakistan as the world's top tourist destination. Forbes ranked Pakistan as one of the "Coolest places to visit in 2019".  This is not all, Pakistan is also described as a country with the most friendly and hospitable people in the world.
In recent years, the trend of remote working caught up the pace in the world as well as in Pakistan. Living in Pakistan as a digital nomad is way cheaper and more fun than the rest of the world. The cost of living, internet speed and connectivity, food, and natural environment is ideal for remote work.
Let's dive in and see why Pakistan is a perfect destination for being a digital nomad:
Cost of Living
It is one of the major reasons why digital nomads are turning towards Pakistan. The cost of living in Pakistan is way cheaper than in other South Asian countries. There are many types of accommodations available such as apartments, small houses, hostels, and five-star hotels. The cost also depends on which city you would like to stay in. if you choose Karachi, the city of lights, the cost is relatively the lowest. You can find a studio apartment for approximately $240 per month. Lahore is also cheaper and decent accommodation can be rented as low as $200 to $240 per month. If you wish to stay in Islamabad, the second most beautiful capital city in the world, the cost goes a little higher. An apartment or a room in a five-star hotel can be hired at $270 per night.
If you want to reside in the northern areas, Hunza offers the best views and accommodation for its digital nomads and tourists. A hotel room with excellent natural views is available for rent for $95 per night. However, if you wish to stay longer, you can hire a house to save money in the longer run.
Internet Connectivity
Bingo, this is the best thing about being a digital nomad in Pakistan. The cost of the internet is relatively cheaper and the speed is higher. The IT industry has boomed in recent years. China and Norway have contributed to the telecom industry and provided internet connectivity even in remote locations such as northern areas. A data sim is available at nominal rates and with different data packages. Desired data rate/speed can be purchased as required. For example, if you decide to choose data sim by Zong, you can choose from multiple packages such as monthly or 3 monthly packages. 1 month's bundles cost around $11 for 30 GB data and $13 for 60 GB, so on and so forth.
Food
Food is indeed one of the best attractions a country has to offer. Pakistan is home to delicious Asian and traditional Pakistani cuisines that no one can resist. Many vloggers such as Mark Weins (Migrationalogy) and James Trevor (The Food Ranger) visited Pakistan in recent years and went bananas by the variety of street food in Pakistan.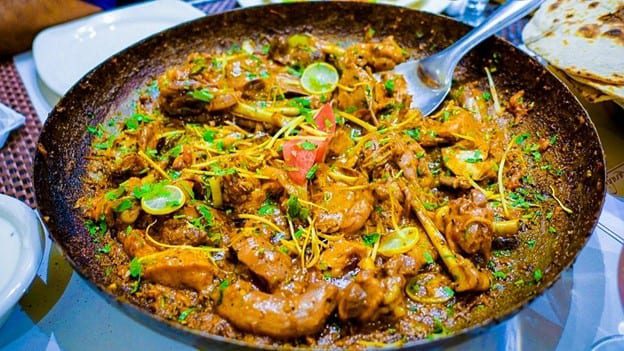 The cost of food is as low as compared to the taste. You can find Pakistani, Chinese, continental, and traditional food stalls everywhere in the streets. You can find the food as cheap as $2 to $10. Traditional local dishes include chicken karahi, chicken tikka, biryani, etc.
If you crave western food in Pakistan, you can easily find it around the cities. A decent continental or Chinese food will cost you around $15 to $20 in total.
Transport
Local transport is available everywhere in the country. While in Pakistan, commuting from one place to another is not something you have to worry about. Online taxi services such as Uber and Cream are available around the clock in big cities such as Karachi, Lahore, and Islamabad. You are just a click away from having a ride to your desired location.
Metro bus service is also available at a very low cost. You can travel from one side of the city to another for just $1. You will not be spending more than $10 a day if you travel daily in Pakistan.
Visa Requirements to Visit Pakistan
Visit visa for Pakistan can be easily attained through Pakistani embassies located throughout the world. The process is very easy and user friendly. You can check the complete details here. Follow this link for all the useful information and details to apply for a Pakistani tourist visa.
Make sure you have travel and medical insurance for any unforeseen circumstances. While choosing a provider may seem daunting, you can go for providers who have dedicated packages for digital nomads, like SafetyWing, as they are more likely to understand the needs of your lifestyle.

Why Being a Digital Nomad in Pakistan Is an Unforgettable Experience
With 8 out of the 20 tallest mountains, Pakistan is a place worth a visit. Eva Zu Beck is a renowned travel vlogger who believes that Pakistan should be the epicenter of the world's tracking, adventure, and mountain tourism.
Let's see in detail why Pakistan should be your next destination as a digital nomad:
Tourism
As we have mentioned above, Pakistan is a place to go from north to south. From warm Arabian Sea shorelines to the mighty Karakorum, tourists have a lot to see. Major tourist destinations are:
1. Hunza
Hunza is located alongside the old silk route, now called the Karakorum highway. It is the world's highest paved road that runs directly to Khujerab pass (Pakistan-china border). It offers the breathtaking beauty of the Himalayan, Hindu Kush, and Karakorum mountain ranges. The road runs alongside might Indus River to beautiful Gilgit and Hunza valleys. Major locations to visit in Hunza are 700 years old Baltit fort which is on the tentative list of UNESCO world heritage list since 2004. Atta bad lake, Nagar and Hoper valleys, and Nanga Parbat are other locations worth a visit.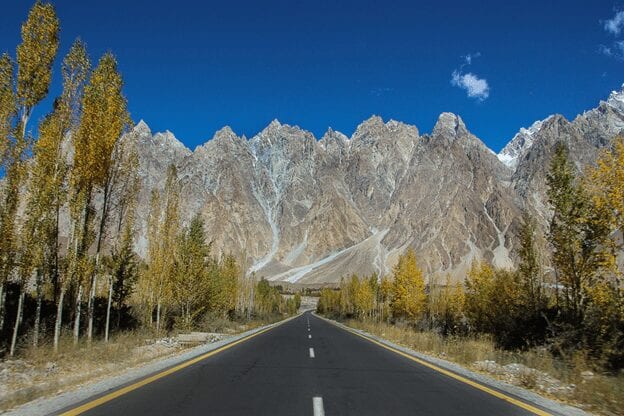 The capital city of Hunza valley karimabad offers reasonable accommodation and food options. Café De Hunza is your go-to place if you want a quiet place with a scenic background. Do not forget to enjoy their traditional walnut cake if you have a sweet tooth.
Other local dishes that you should not miss are Chapshoro, Paneer roti (homemade cheese bread), and Apricot cake. Chinese and traditional Pakistani food is also available.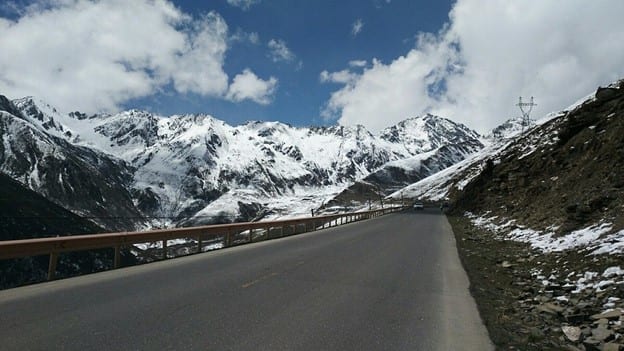 Hunza has a lot more to offer with friendly people and an organic lifestyle. If you want to work in pleasant weather in summers and snow in winters, this is defiantly the place you should be working in.
2. Islamabad
The capital city of Pakistan once considered a city of democrats, politicians, and foreign ambassadors is a perfect place for digital nomads. Overlooked by beautiful lush green Margallah hills, this city has pleasant weather and a lot of co-working spaces for workaholics. Some of the best options for digital nomads are as follows: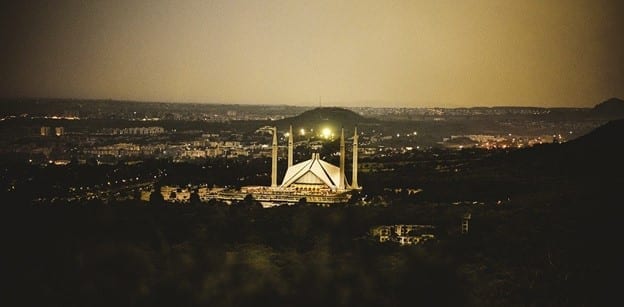 This is indeed the most exotic co-work option available in Islamabad. It is located in Margallah national park with beautiful sceneries and scrumptious food options. They have a wide range of food from Chinese to continental to traditional food. Perfect internet connectivity along with mouthwatering food and breathtaking backdrops, what else a digital nomad need more?
This is another option for digital nomads in Islamabad. With a view of Margallah hills, the place offers a rooftop dining and working area for its valuable customers. The food is good as well as the ambiance.
Other options include Chaye Khana, Street 1 Café, Roasters, Coffee house, and grill.
Islamabad is a vibrant city with hospitable people. Major attractions in the city are Faisal mosque, hiking trails, Pakistan Monument.
3. Lahore
Lahore is an ancient city constructed by the Mughal dynasty. It is an old city with old bazaars and eateries. Co-work space is easily available at major hotels such as Cuckoo's Den, Kickstart, La Oficina, etc.
As far as the tourist attractions are concerned, as we have mentioned above, Lahore is an ancient city with many locations such as Badshai mosque, Wazir Khan Mosque, Lahore Fort, Shalimar garden, etc. All these locations are part of UNESCO world heritage sites. You may wish to explore the ancient alleys of Lahore such as Bhatti gate, Dehli gate, etc.
Lahore has so far the best street food in Pakistan. You can check out the videos of Mark Weins (Migrationalogy) and James Trevor (The Food Ranger) to have a detailed review of Pakistani street food.
4. Karachi
It is the biggest city of Pakistan and the formal capital. It has the exotic Arabian Sea with warm waters. It is an industrial hub with lots of locally made items such as clothes, electronics, jewelry, food items, etc.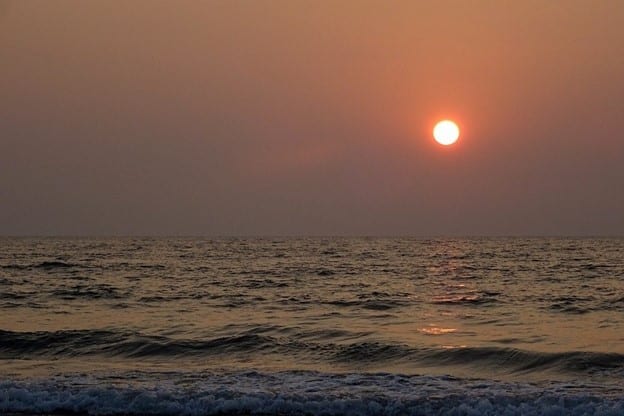 Major tourist attractions are Clifton, Tomb of Quaid Azam, Kemari, etc. Street food is just another attraction no one can miss.
Co workspaces such as Espresso, Mocca, Roadside Café, and New York coffee house are the best options with friendly staff. The food is pocket friendly and the wifi works fast.
Weather
Pakistan has very diverse weather with four seasons (spring, summer, autumn, and winter) a year. It has a continental type of climate with different temperature variations throughout the year. It has pleasant summers in the north, very hot and humid in the central, and moderate in the south. Winters are harsh in the north and cold in the rest of the country. Summers are usually wet and rainy due to seasonal monsoon rains.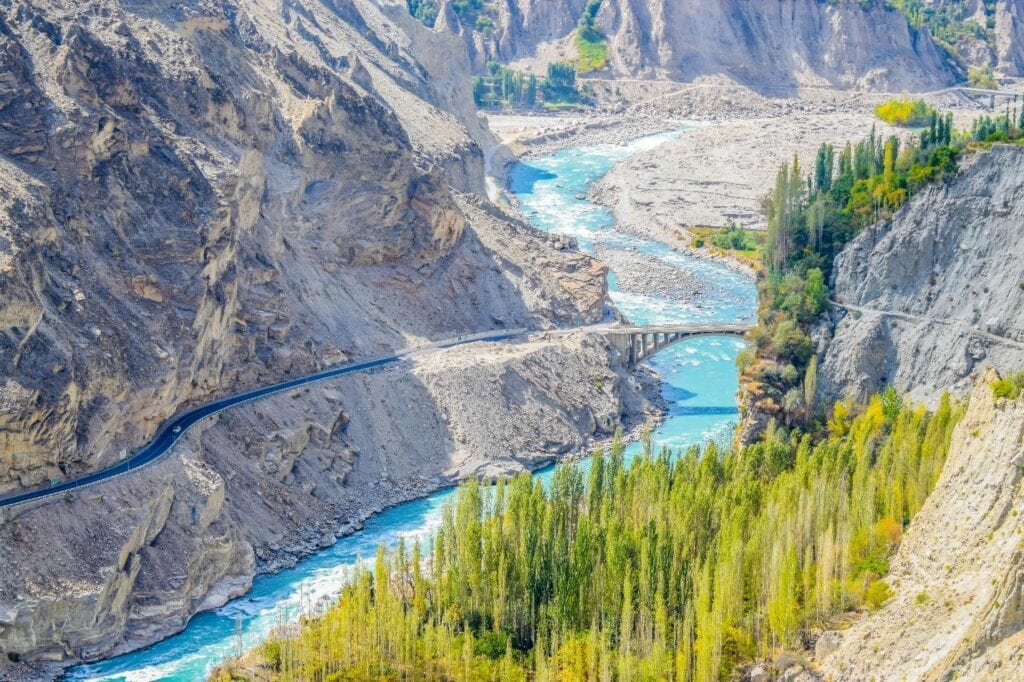 So a digital nomad can always adjust or move according to the weather conditions. Find a location that suits best your nature and work environment. It has every weather for everyone.
Shopping
Pakistan has amazing shopping malls with a variety of items to buy. Islamabad has two big shopping malls The Centaurus and The Safa Mall. They have an array of international brands such as Body Shop, Mango, Aldo, Charles and Keith, Addidas, Cinnabon, and so on.
If you want to shop in front of the local vendors, you will find a good price for local items as well as the quality. Every city has bustling markets full of localized items. Everything is available a digital nomad would need in Pakistan.
Transport
Transport is widely available and charges are very reasonable. A digital nomad will never find himself without transportation in Pakistan. Online taxi services as well as the local transportation services such as buses, trains, and the metro runs nonstop throughout the clock.
Nightlife
The nightlife in Pakistan is very vibrant and fun.  People like to go out with family and friends after they are done with their daily works. Tourist spots are always bustling with people, especially on the weekends.
Public places like restaurants, shopping malls, markets are crowded with people who come out to enjoy themselves during the night time.
Festivals
Pakistan is a country with rich history and culture. It celebrates two festivals in a year, Eid ul Fitr after Ramadan and Eid ul Azha to commemorate the sacrifice of Prophet Ibrahim A.S.
These festivities are worth attending as they are marked with vibrate colors, food, clothes, and social activities. Delicious food is prepared in large quantities, people dress up in new clothes and invite each other to their homes to mark the celebrations. Being a digital nomad in Pakistan, you must witness all the festivities to get the true essence of the country and its people.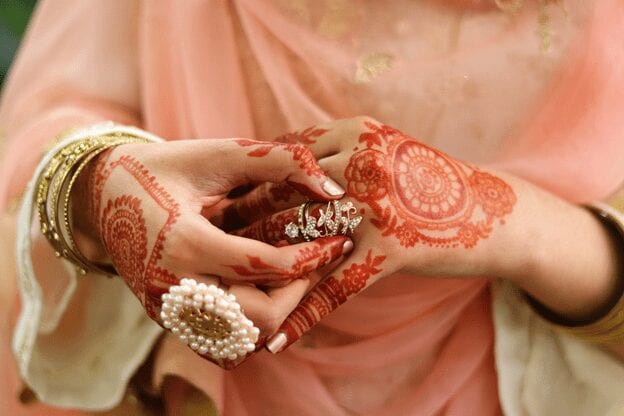 There are many more reasons to be a digital nomad in Pakistan than these. Visa requirements are not a hassle and can be obtained by following a few simple steps. One of the most important things about being a digital nomad in Pakistan is that no one is in a hurry and everyone has a laidback lifestyle. Once in Pakistan, you can say goodbye to your stress and work anxieties forever.