We are almost at the end of the year, which means it is nearly that time of the year. Again.  Making resolutions and working towards them.
Imagine that you were among the first digital nomads to discover what some of the very few digital nomad villages in Europe have to offer people like us. If you've already thought about it, now is your chance to make it happen because we've got some great news for you.
So far, only a few places have adopted the concept of the digital nomad village. There is one thing that all these places have in common: They bring remote workers together in a scenic area and they provide the amenities we require, like WiFi, a workspace, and events that foster networking and community-building.
If you are at the beginning of becoming a digital nomad, this would be a great opportunity to do so without feeling overwhelmed by all the things you have to organize at first.
There are the worries of the visa, and the papers and health insurance. There are dedicated providers and services for digital nomads who can help you, for example, SafetyWing is a travel and health insurance provider created by nomads for nomads, so they are more likely to understand your needs and help you start your journey on the right foot.
That's why being immersed in a digital nomad lifestyle in such places will allow you to gain support, help, and an immediate friend group.
Countries Where You Can Expect to Find Digital Nomad Villages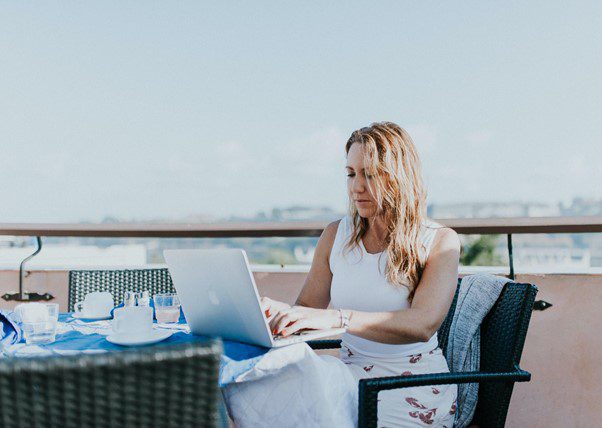 Such concepts have come to life in Europe this year, which was welcomed by those already experienced with the digital nomadic lifestyle. Portugal, Croatia, and more recently Estonia are among the countries that have adopted such approaches.

Digital Nomads Madeira in Portugal
The regional government of Madeira, Startup Madeira, and digital nomad Gonçalo Hall have partnered to offer remote workers a fully-equipped workspace with free WiFi and networking opportunities.
Located in a picturesque part of the country with excellent weather, spectacular food, and breathtaking natural vistas to explore, this place is a pleasure to visit and let yourself be immersed in it.
Digital Nomad Valley Zadar in Croatia
Did you know that according to locals, this means "valley for friends"?
No wonder it's such a favorable place for establishing a concept like the digital nomad village where remote workers can experience the benefits of this lifestyle.
This village is home to affordable digital nomad accommodation with Wi-Fi and co-working spaces by the beach. Located in Bokir, a district in Zadar, this area offers both luxury and coliving accommodations.
The Tallinn Digital Nomad Village Concept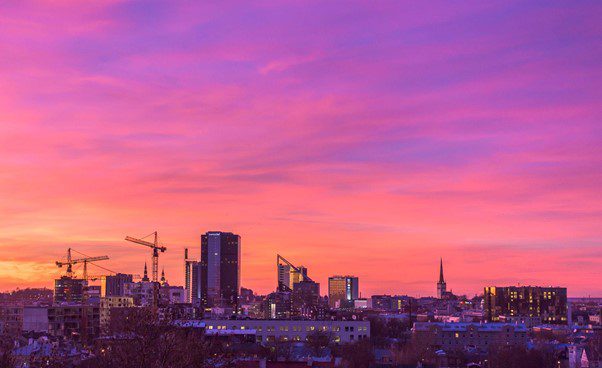 Creating a global network of on-demand workspaces, Tallinn's digital nomad village connects remote workers with local service providers. The project will build 100 workspaces for 1000 remote workers in order to facilitate and encourage digital nomads around the world.
With its remote workspaces, social events, and close proximity to transportation hubs, this digital nomad village in Tallinn holds great promise, as it is only 15 minutes from the forest. Estonia's digital excellence combined with its proximity to nature will make the hub an ideal place to work remotely for both nomads and locals.

But why does Estonia seem to be such a strong magnet when it comes to digital work?
What Makes Estonia so Attractive to Digital Nomads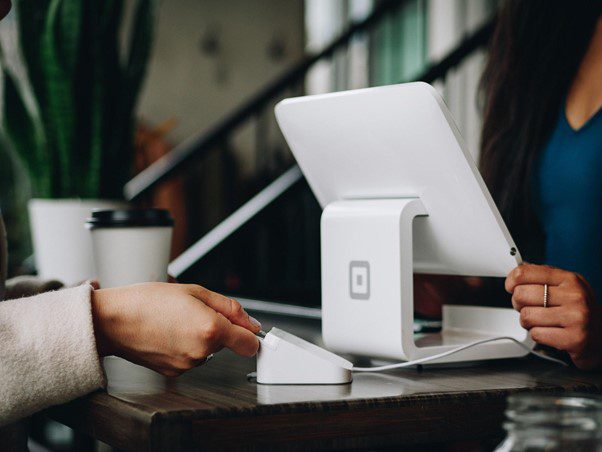 Working while traveling has always been a challenge for digital nomads and remote workers. People often circumvent the law by living and working while on a tourist visa. However, we have come a long way in just the past few years, and countries like Estonia offer a lot to people who work remotely.
Estonia's e-Residency program has already acted as a catalyst for its relationship with the rest of the world. With the Digital Nomad Visa, Estonia is redefining the way people earn a living globally, allowing many self-driven individuals to achieve their professional and personal goals.
Did you know that there are now over 55,000 e-residents worldwide, including Bill Gates, Barack Obama, Pope Francis, and Angela Merkel, who were among the first to adopt the concept?
Having the ability to live and work here for a year is encouraging news for location-independent entrepreneurs around the world. Apart from freelancers, people with a foreign employer or who are partners in a foreign company can also work remotely from Estonia.
As part of the Estonian program, e-residency offers the following advantages:
You can run a business in the EU without ever having to travel there.
Cross-border capital movements and access to the EU Single Market.
Account access to Estonian banks and online payment providers.
Use of Estonian digital signature on official documents, securing data via encryption, and many more.
Estonia might be a great new destination for e-Residents to visit, live, and work while getting to know the digital nation even better in person.
Digitally-Driven Since the Dawn of Time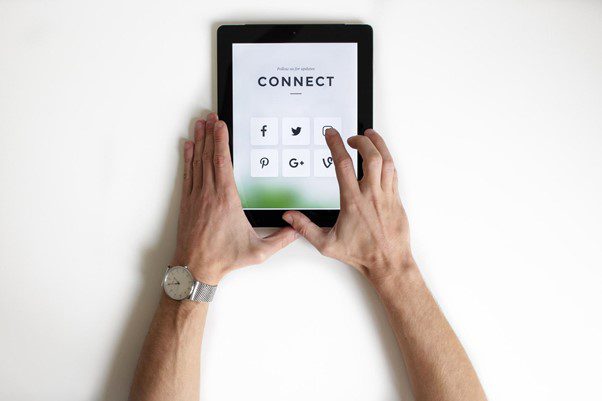 You can simplify your life by using a digital identity. The administrative benefits that come along with it are too numerous to ignore. As a country that hosts digital nomads, what sets Estonia apart from other countries that do the same?
The fact that location-independent entrepreneurs have settled – albeit digitally – in one country might seem paradoxical, but Estonia is a unique country. The country's digital infrastructure is among the most advanced in the world and can be used to run a business online easily and securely. All of this with minimal bureaucracy.
By 1997, 97% of Estonian schools were online, despite only half of the country having a phone line in 1991. By 2000, cabinet meetings were conducted without paper. Government-built Wi-Fi networks covered most populated areas by 2002.
By 2007, e-voting was already in place, and by 2012, an extensive network of fiber-optic cable had been deployed, promising high-speed data connections, and 94% of tax returns were now being filed online. The whole process was now taking an average of five minutes for the parts that had not been filled in automatically.
By offering so many digital services, Estonia made its mark as a country that didn't back down when it came to doing everything online.
Nearly every government service is now managed online. Using an identity card with a chip-and-pin, a citizen can access their affairs from anywhere there is connectivity. Moreover, the Estonian government appears to be interested in providing us with the same opportunity through its digital nomad-friendly initiatives.
How Can a Digital Nomad Enjoy Estonia to the Fullest?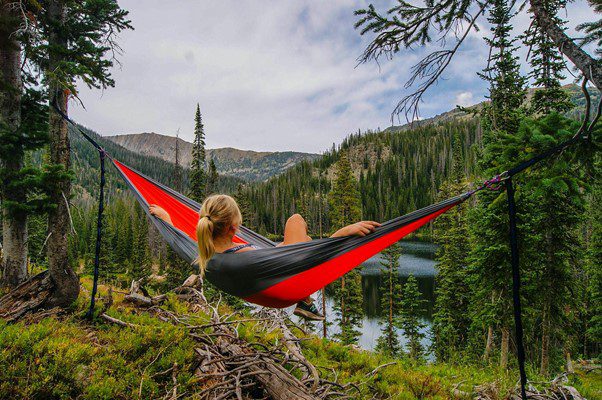 Some things about this country make it a relevant place to live and work, even for just a short time (even though many digital nomads come back for longer periods of time here, every now and then). If you want to make the most of it, here is what you can expect:
Free, open, fast internet
Estonia is known as a thriving environment for opening up startups and turning them into fully functional companies. Having seamless operations and daily activities, which are core to each business, requires high-level internet services. With its 4G coverage, Estonia provides the most reliable internet connection, even in the middle of the woods.
Coworking spaces
As a nation, Estonia has nurtured an entrepreneurial spirit among its citizens and held open arms to foreign entrepreneurs in recent years. As a result of Tallinn's vibrant startup scene, there are many cool co-working spaces that can be easily located online. There are several options for paying an hourly, daily, or monthly package, depending on your needs and budget.
Enjoying nature at a walking distance
Depending on the season, there are a variety of outdoor activities you can enjoy while you're in Estonia. The majority of these activities are easily accessible, whether you prefer gentle strolls by the beach or more challenging activities like hiking.
Events and festivals
Estonia's cultural life is characterized by its abundance of celebrations and festivals. Most of them commemorate significant dates in the country's history. No matter if you are looking for a connection to the past or to immerse yourself in contemporary events, the city offers countless exhibitions, parades, performances, etc., where you can participate.
Food, drinks, and coffee shops
Fresh, healthy dishes inspired by Scandinavian cuisine are the most common ones when you are looking to eat out. As far as drinks are concerned, Estonia is known for its microbreweries and craft beers.
No fine dining and no drinking would be complete without Estonian cafes. Whether you're seeking a relaxed work setup or a home-feeling setting to enjoy a hot drink, Estonian cafes are your best bet.
Nightlife
The city has a lively nightlife culture, complete with cozy pubs, which any digital nomad should take advantage of at the end of an intense yet productive day. With so many nomads in the neighborhood, you'll never know when you'll make connections with like-minded peers.
Spas, saunas, thermal baths
Estonian digital nomad experience would not be complete without these relaxing activities. The best part is, you will find them almost everywhere. If you ever feel like you need to take a break, you have it there. There are also sauna marathons available for those who are more outgoing and active.
Highlights of the Tallinn Digital Nomad Village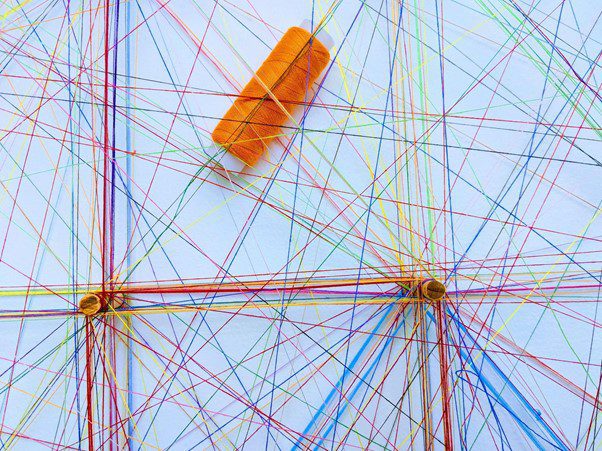 Despite the fact that working remotely has been around for so many years, it is now very common to know someone who knows someone who is a digital nomad. Apart from you, of course. Since digital nomadism holds so many future opportunities and will become one of the pillars of the global economy, it is essential to have places for nomads to live where all their needs can be met.
"By now it is quite clear that work has changed for good. Nine-to-five office jobs are a thing of the past and employees are increasingly demanding their freedom to work anytime, anywhere. The concept of remote work villages will soon be introduced in all major European cities. The Tallinn nomad village is the first step towards pioneering the triumph of remote work in our small but advanced digital society."
Hardi Kinnas, Co-founder and CEO, WIP (Source)
We are hoping that more digital nomads will become interested in the digital nomad village in Tallinn in the new year, where new connections will spark fresh ideas.