Becoming a digital nomad gives you freedom to work from just about anywhere in the world! But we all have a duty to keep our footprint as environmentally friendly as possible. We need to become more aware of how sustainable our decisions are because ultimately it is up to us whether we have a negative impact on the environment or a positive one. This article lists the best eco-friendly cities for digital nomads to help us make a more informed decision on which green city to live in.
San Francisco
America is certainly not known for being eco-friendly. However, this vibrant American city in the sunny state of California has started to implement green schemes to begin their journey towards becoming one the first eco-friendly cities in America. This city might be one of the most expensive American cities to live in but with a combination of both city life and beach life, San Francisco is certainly an attractive option.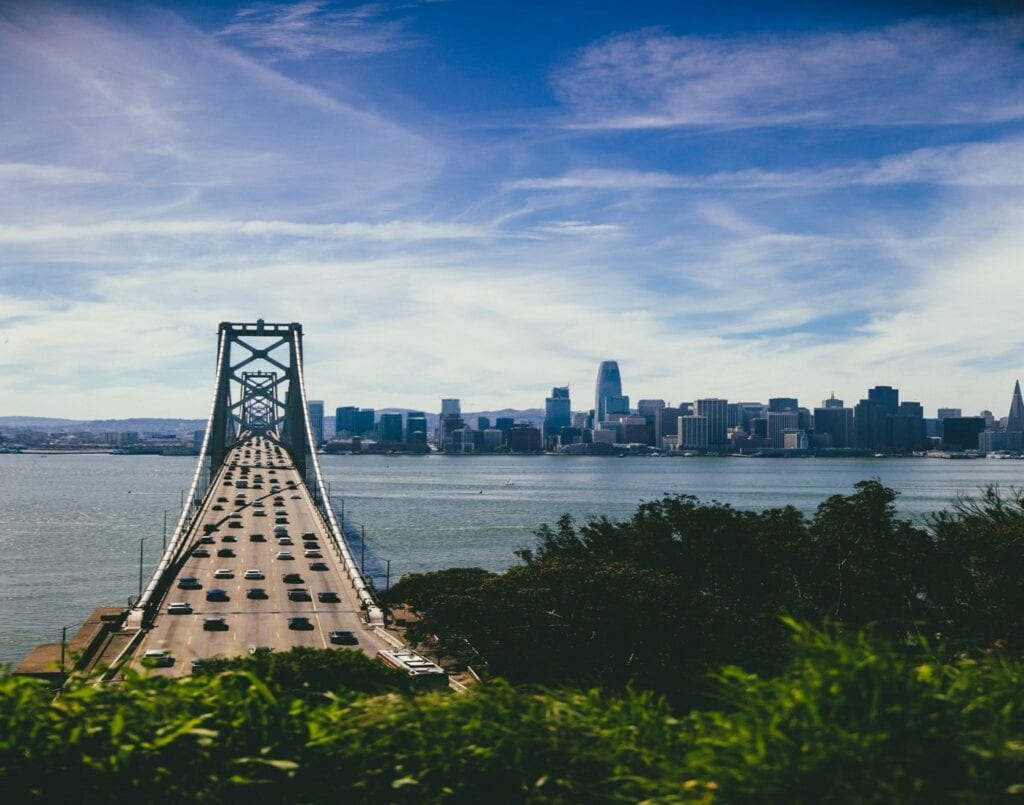 Why is San Francisco eco-friendly?
Waste reduction
Over the last 2 decades, the San Francisco environment mission has worked on increasing the amount of waste they divert away from landfill and are aiming to become 100% waste free. Banning the sale of plastic bags and plastic water bottles is another of this eco-friendly city's many green achievements. Although there is still a long way to go, San Francisco has a far higher recycling and composting rate in comparison with other cities in America.
Sustainable eating
Vegan cuisine is hugely popular. There are endless restaurants and vendors catering to veganism. Food is often bought from local suppliers and ethically sourced to maximise fair trade. With farmer markets growing in popularity, food is mainly organically sourced. Also, the 'farm to 'table' idea is continuing to be implemented by many restaurants.
Green transport
Currently, more than half of the buses and light rails create zero emissions. BART is a frequently used electronic transport system for many Franciscians. This dramatically lessens the number of cars used. It is increasingly becoming more sustainable due to updates such as seats being made out of mostly recycled materials and LED lighting being used. There are also plenty of bike spaces available to encourage further green travel.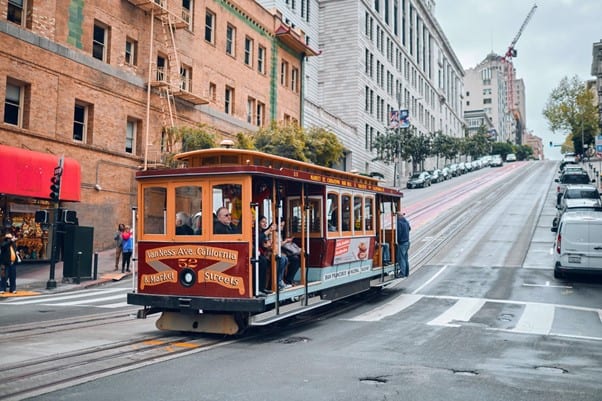 Why is San Francisco suitable for digital nomads?
Lots of spaces to work in
There are plenty of parks to experience fresh air and nature while working remotely. These provide a free healthy working space. Also, being one of the fastest growing technology cities worldwide, there are lots of cafes hooked up with free Wi-Fi.
Plenty of ways to get around the city 
Use any one of BART, cable car, or the metro at affordable prices. There are numerous taxi services and Ubers for emergencies so you will never be stuck but these are on the pricey side.
Lots to do
With great weather year-round, there is ample opportunity to work outside in the great outdoors. In your downtime, there are lots of activities on offer from hiking to relaxing on one of its many beaches or you can head to a nearby city. Fantastic views of the Golden Gate bridge and Bay area can be seen from many points within the city.
Huge food scene
There is something for everyone from the conscious veggie to the lover of meat. This also means there are cafes and restaurants galore in San Francisco so there is no shortage of places to find somewhere to work from.
Singapore
While most of Asia deals with severe levels of pollution, Singapore has become a pioneer of sustainable solutions and is fast becoming one of the world's most eco-friendly cities. Since becoming independent in 1986, this small but densely populated island has transformed into a city of green with 47% of its land covered in nature. In fact, over 80% of Singaporeans are no more than a ten-minute walk away from a park. Many of Singapore's green initiatives not only benefit the planet but the lives of its occupants as well.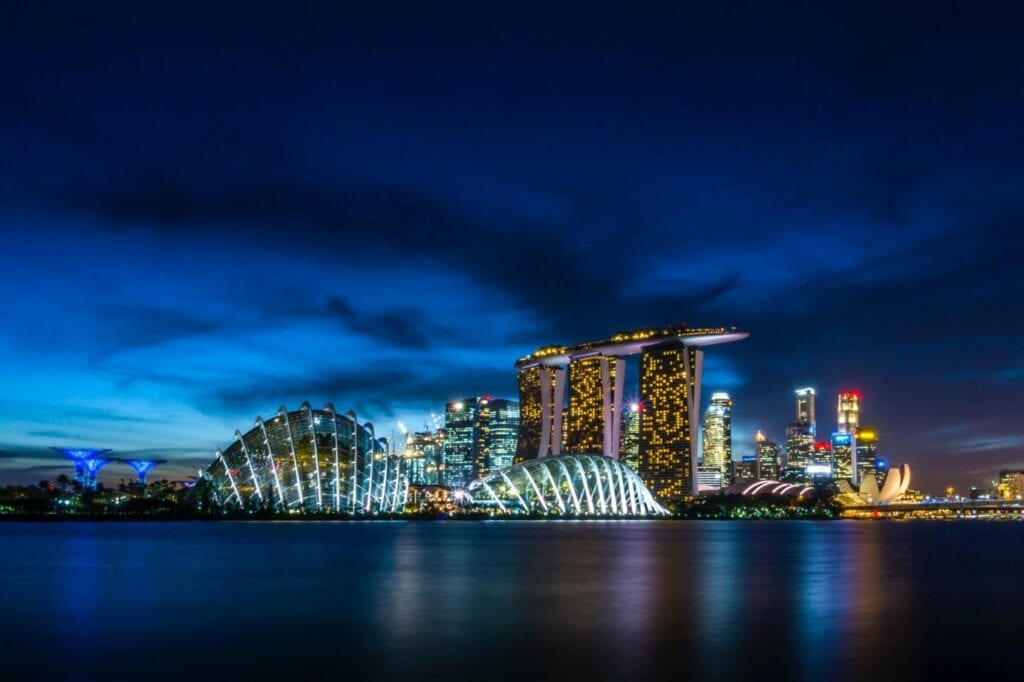 Why is Singapore eco-friendly?
Green building
This has been mandatory since 2008. Green buildings are more energy efficient and produce less co2 emissions in comparison with traditional buildings. With more natural light and better air quality, building green is also thought to be better for people's mental and physical health. The roof of many green buildings are home to plant life. This replaces green space lost on the ground with green space in the sky.
Sustainable gardens
Having such a large green space within a city is fantastic within itself but it still needs to be looked after in an eco-friendly way. In Singapore they reduce water flow and ensure the water is not harmful to aquatic plant life. Good water circulation and diverse plant life helps to provide safe habitats for fish and dragonfly.
Marina Bay
Singapore has provided an extension to the city called Marina Bay by creating one of the largest freshwater city reservoirs in the world. 250 acres of real estate is planned for this green area. The reservoir will improve air quality, provide natural humidifiers, reduce stress and produce relaxing sounds.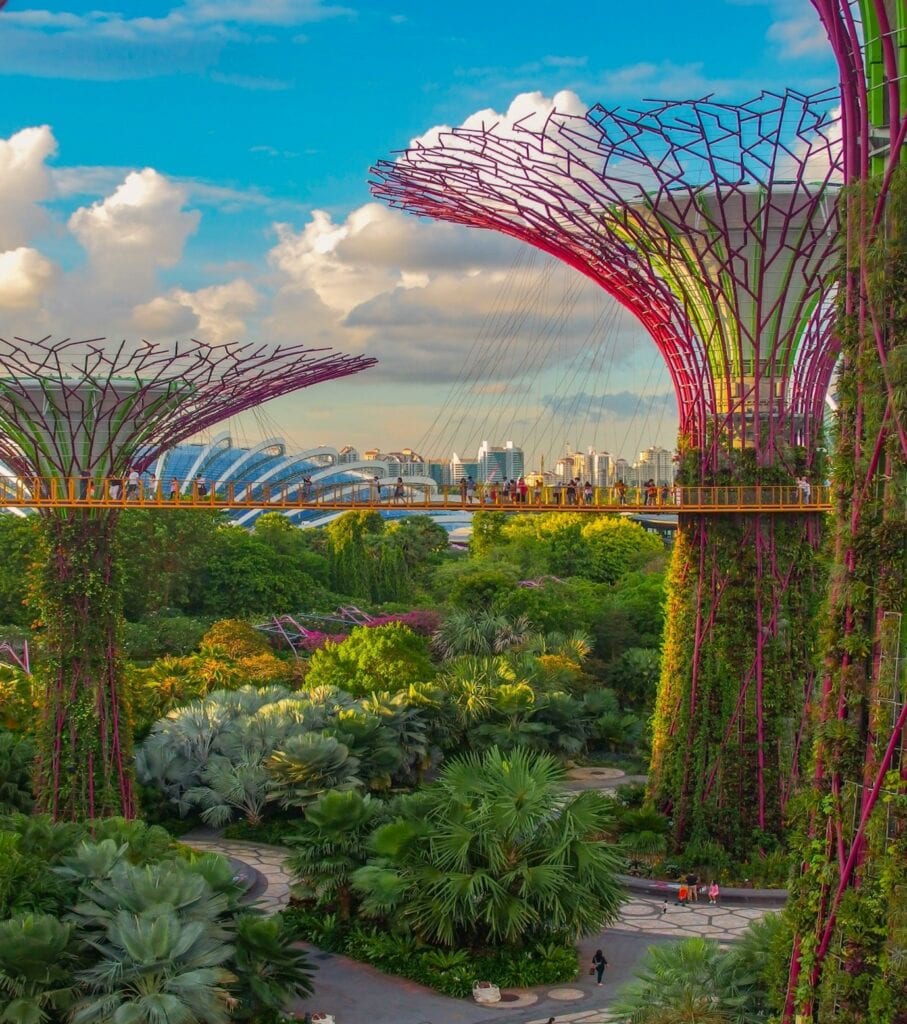 Why is Singapore suitable for nomads?
Low crime rate
Singapore is thought to be an extremely safe place to live. Keep your wits about you as you would anywhere but you can travel about this city of greenery while feeling relatively safe any time of day or night.
Cheap and efficient transport
Known for having one of the best transportation systems in the world, Singapore is easy to get around. Taxis and Ubers are even cost-effective. Strict Singaporean rules ensure all surroundings and transport are kept clean.
Nomad job opportunities
Singapore pays one of the world's highest salaries and the availability of remote jobs is increasing. To suit this lifestyle, there are multiple free wi-fi hot spots throughout the city.
Melbourne
Considered to be the garden city of Australia, this urban land is one of Australia's most eco-friendly cities. As well as an abundance of parks with various diverse plant species, Melbourne focuses on sustainable construction and green transport methods. In fact, the city's new council building has received a 6 star green rating. Australia has of course literally come under fire recently due to climate change, so you are guaranteed to be living somewhere striving to be as sustainable as possible.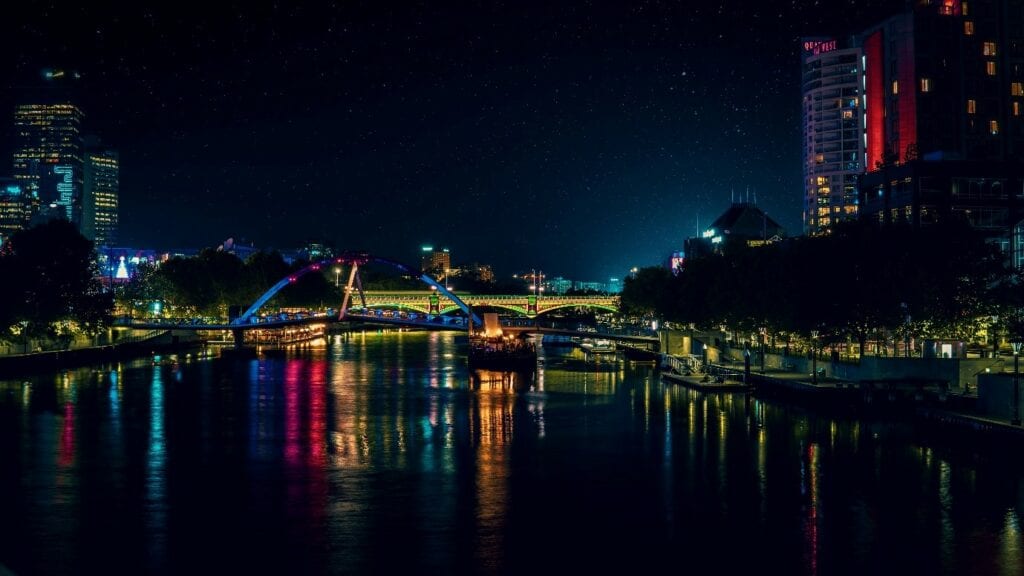 Why is Melbourne eco-friendly?
Reducing emissions
Melbourne is part of a local and international movement of cities that are acting to reduce emissions and address climate change impacts. They have also facilitated a power purchase agreement. They will receive renewable electricity which will power 14 shopping centres, nine office buildings, seven educational campuses, and four manufacturing facilities. Also, with many initiatives such as a free tram, they are readily encouraging eco-friendly transport.
Managing heat
Melbourne is improving urban landscapes by integrating soil and vegetation on roofs, walls, and facades. This helps to cool hot cities and insulate buildings, reduce stormwater drainage, and provide a layer of soil-like material.
Tree planting
Melbourne is aiming to plant around 5-8 million trees over the next few decades. Currently though, many areas are undergoing 'green transformations' such as Meyers place and Loop project Space and bar. With high walkability, many parks, and great weather, there is plenty of opportunity to get active and many a place to work from.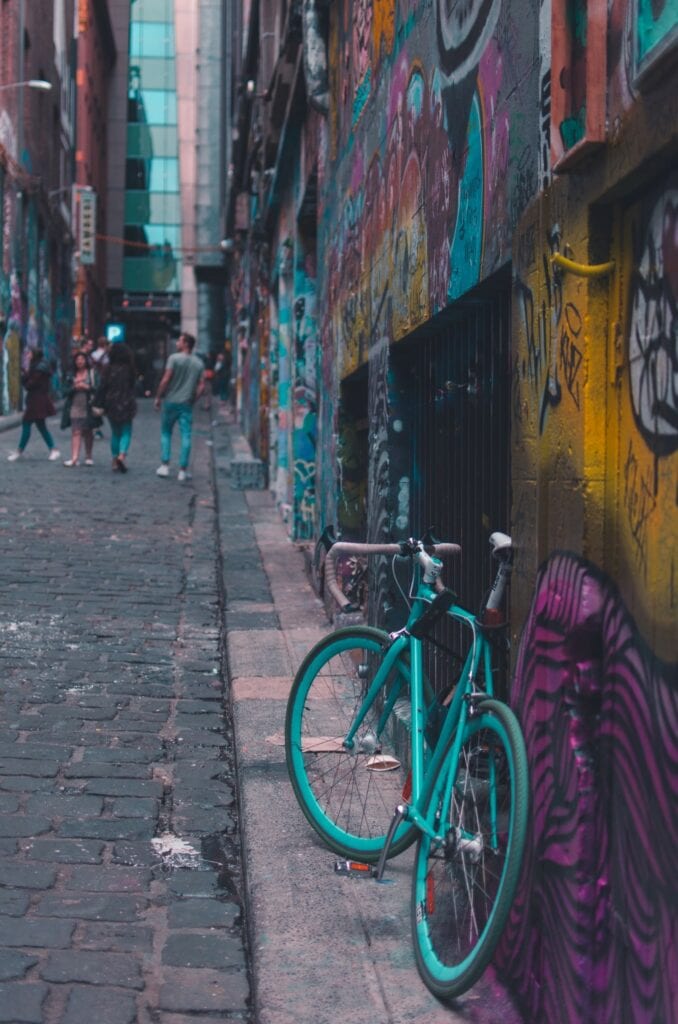 Why is Melbourne suitable for digital nomads?
Happiness
What better place to live than one that is filled with pure joy. According to research by the Time Out City Life Index, out of 32 cities Melbourne ranked as the happiest place to live and somewhere that is easy to make friends. It's thought that the huge art and music scene, endless places to eat and a large LGBTQ scene contribute to the everlasting happiness this city feels. I would say the great weather doesn't hurt either.
Walkability
Melbourne may not be very Wi-Fi friendly but with its endless cafes easily accessed from anywhere in the city, there is no worry about finding an internet connection. Once connected, you will find that the connection is strong and fast. Every area of the city is very well connected. This reduces frustration at waiting around and rushing for public transport and further increases this city's green footprint.
High Income
It can be worth looking into getting a remote job while in Melbourne as the average hourly wage is 51 AUD (£28). Although accommodation prices are largely cheaper here than in Sydney, they are still on the costly side. However, find somewhere cheap to live and you could be earning a lot more than you would do back home.
Reykjavik
With many sustainable solutions in place, this Icelandic capital is one of the most eco-friendly cities in the world. Reykjavik boasts 3rd place in the Global Destination Sustainability index.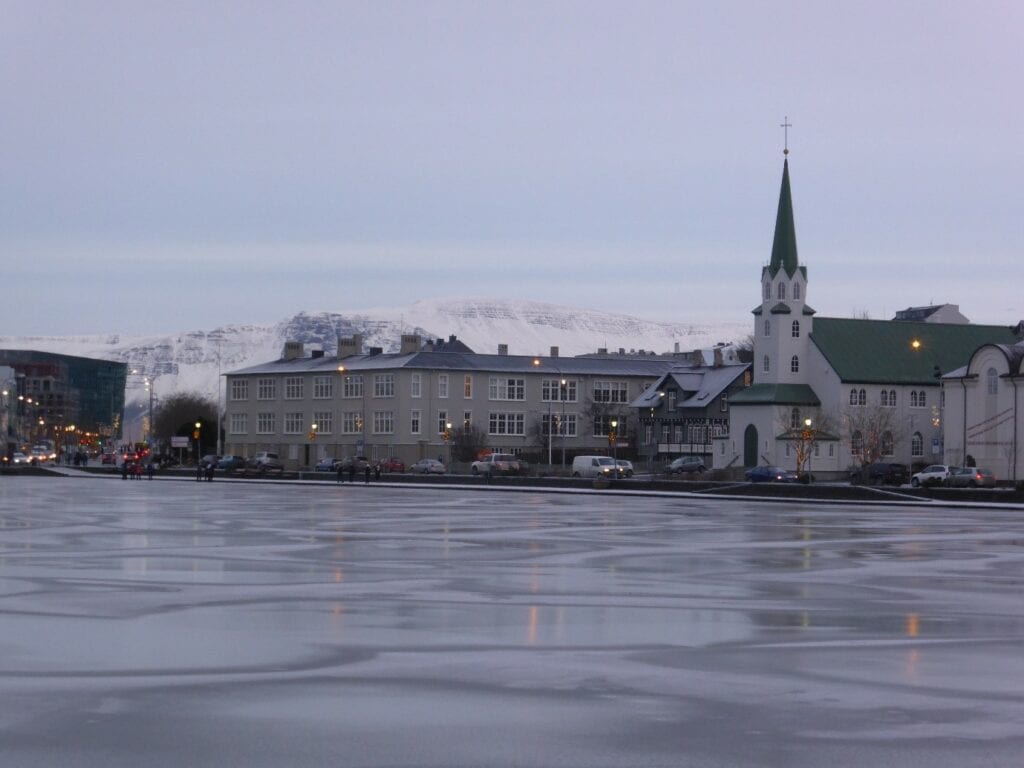 Why is Reykjavik eco-friendly?
Renewable sources
100% of Reykjavik's electricity and heat come from geothermal sources and hydropower. 70% of Reykjavik employees use renewably sourced or fuel-efficient transportation.
Municipal plan
The capital is planning to become carbon neutral by 2040. This includes all vehicles and public transport becoming entirely green as well as continued development of green building. There are currently bus lines run purely on hydrogen fuel, which release water emissions instead of CO2 emissions.
Nature
Like most of Iceland, Reykjavik is home to endless landscapes full of nature and wildlife from seals to minks. Along with nearby volcanoes and geysers, this is the perfect area for eco-friendly activities.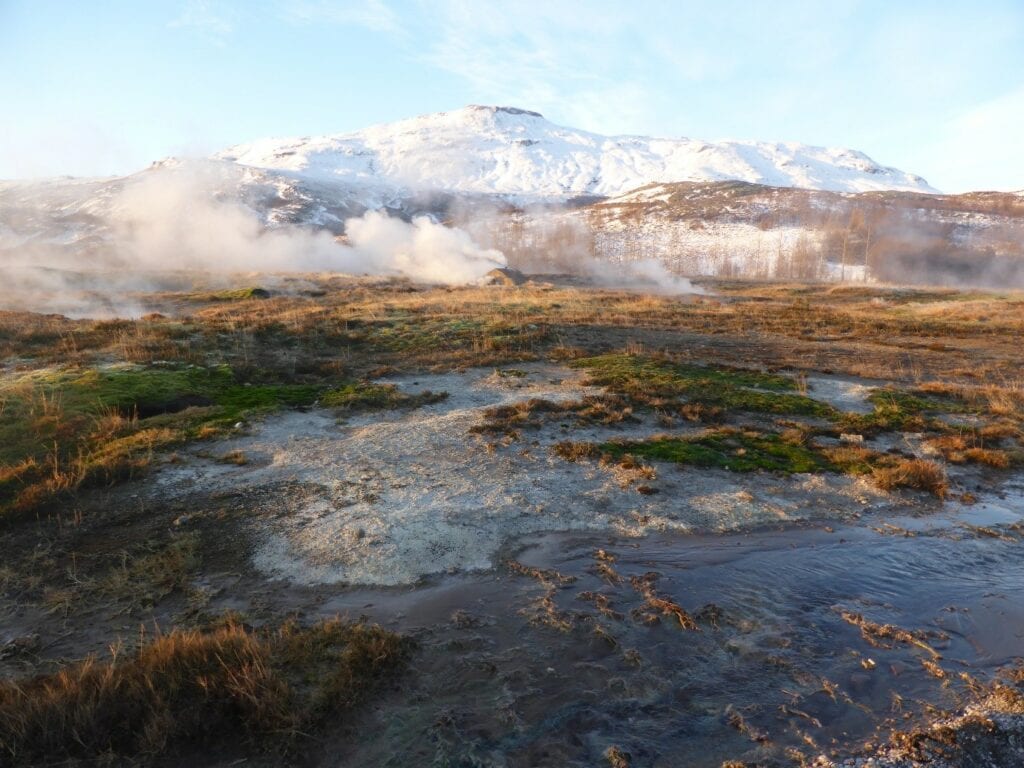 Why is Reykjavik suitable for digital nomads?
Wi-Fi and workspace
Internet in Reykjavik is speedy and smooth. Pairing well with this are plenty of co-working spaces and lots of digital nomad friendly cafes.
History and culture
Dive into Iceland's history at one of their many museums and learn more about Icelandic culture at Reykjavik's various shops and markets. You will see occasional American influences around Reykjavik but overall, it is very much an Icelandic city with mainly locally sourced materials and food throughout.
Laid-back
Unlike many capital cities, there is no sense of rush but instead a calming atmosphere. Combining this with the luscious nature and various animal species, this city can prove to be an appropriate place to slow down for a while.
Vancouver
Running on over 90% renewable energy, this Canadian city is another of the most sustainable places to live in. Despite a population of almost 2.5 million, being surrounded by mountains and with plenty of nature throughout, Vancouver successfully manages to combine the feeling of nature with city life.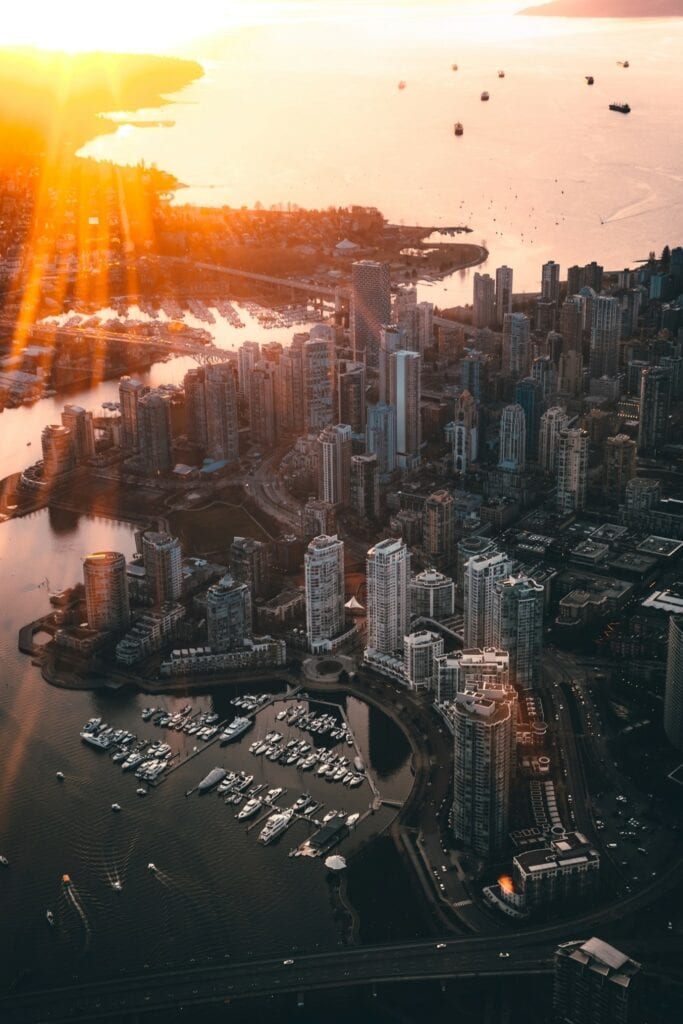 Why is Vancouver eco-friendly?
Green initiatives
Vancouver has many initiatives in place to reduce its environmental impact such as 'Greenest City Action Plan', 'Renewable City Strategy', and 'Zero Waste Vancouver'.
Sustainable transport
Programs are in place that encourage walking and cycling through out the city. There are a number of green transport options available such as Sky train, Vancouver's buses, trolleybuses, and West Coast Express.
Local food
Vancouver makes use of so much local food that farmers markets have benefitted the local economy by $15 million.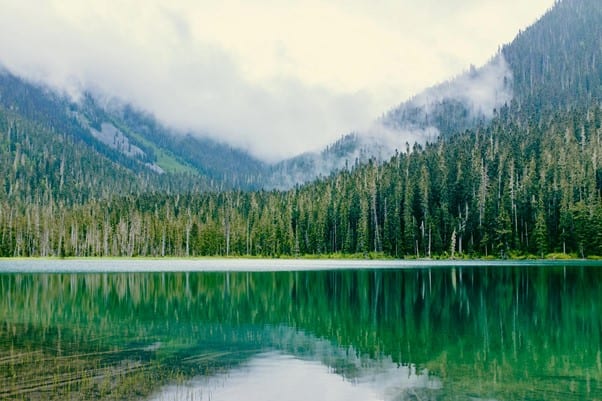 Why is Vancouver suitable for digital nomads?
The weather
You can fully experience every season here rather than constant wind and rain or unbearable heat. Winter is snowy and crisp, while Summer is hot but humid free.
Culturally diverse
While Vancouver is very much Canadian at its routes, 65% of its population come from Asia. This provides a rich variety of different cultures when it comes to food and meeting people.
Accessible
The many transport methods and paths in Vancouver make all areas very accessible. This makes it easy to find one of the many coworking spaces or Wi-Fi connected cafes. Also, nature is always nearby and easy to come across.
Choose eco-friendly cities!
Choosing one of these eco-friendly cities to stay in will not only reduce your carbon footprint but will also support the local economy. Most being home to diverse wildlife and green spaces make them beneficial to your own health as well as to the planet.
Yes! You need to put your health first as a nomad travelling the world and for any unforeseen circumstances, you need to have medical coverage. There are providers that cover you anywhere in the world, like SafetyWing, that have a dedicated nomad insurance travel and medical package.
Give us a reason why you shouldn't consider a green city for your next adventure?!  There really is no downside.