Cryptocurrency is the future. Whether you have dipped your toe into investing in cryptocurrencies, are already paying with bitcoin or haven't yet got started, the past two years, in particular, have proven that cryptocurrency is becoming more and more popular. Its uses stretch far beyond just paying for coffee – cryptocurrencies are already being used to raise and track donations to war-torn countries, as well as to reduce fraud and corruption. Within the past year alone we have seen the rise and rise of different crypto coins, NFTs and the adoption of bitcoin in entire countries. For digital nomads, crypto presents a wealth of new opportunities and questions, and cities across the world are adopting bitcoin and other cryptocurrencies and stepping into the future.
1. Ljubljana, Slovenia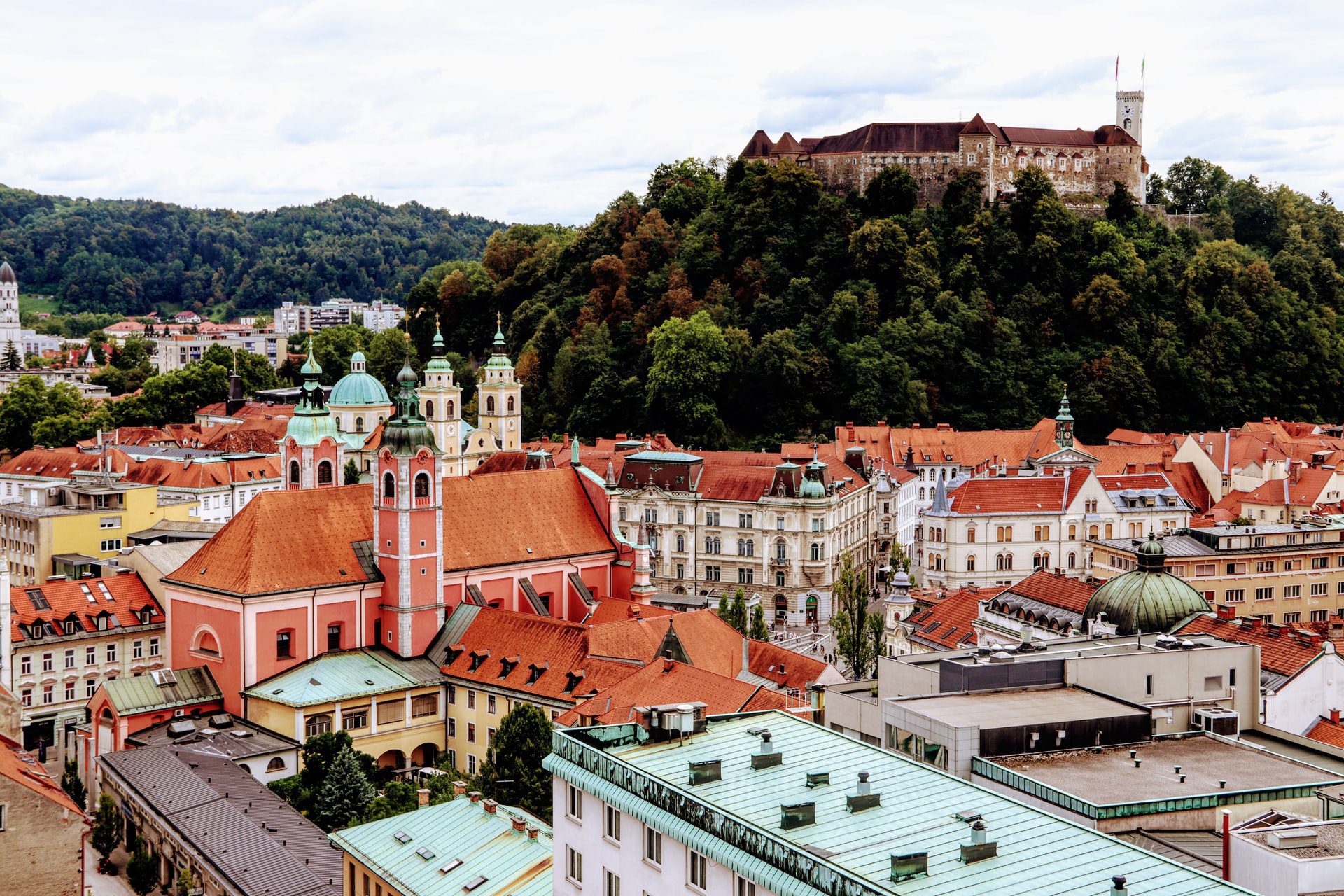 Slovenia is leading the way in the adoption of cryptocurrency. In Ljubljana alone, there are over 300 outlets that accept payment of bitcoin for goods and services. This includes the shopping outlet, BTC City, which is popular with locals. Over 100 of the businesses in this retail outlet accept crypto payments. Included in the list of venues is Tus, one of Slovenia's largest grocery store chains – a sign of the new wave of using crypto for daily spending. The complex is also home to multiple travel and tourism outlets, including a hotel, casino, multiplex cinema and a waterpark. The long-term intention is that all 500 vendors in Bitcoin City will eventually accept cryptocurrency payments. They have also implemented the Elly payment system, a modern digital payment platform that allows vendors to easily accept alternative payment methods such as cryptocurrencies. This is a huge step forward for people wanting to utiilise cryptocurrency on a regular basis and currently, BTC is Slovenia's main hub and the first port of call for residents or digital nomads looking to move towards spending crypto. The remaining ~200 venues out of 500 in the country that accept cryptocurrencies are spread around other cities in Slovenia, which is a positive sign of how quickly crypto is spreading through the country. On the other hand, the laws in Slovenia state that any income obtained in bitcoin, or from mining bitcoin is still subject to income tax, which is something to be aware of if you plan to stay in Slovenia long term on this basis.
2. Toronto, Canada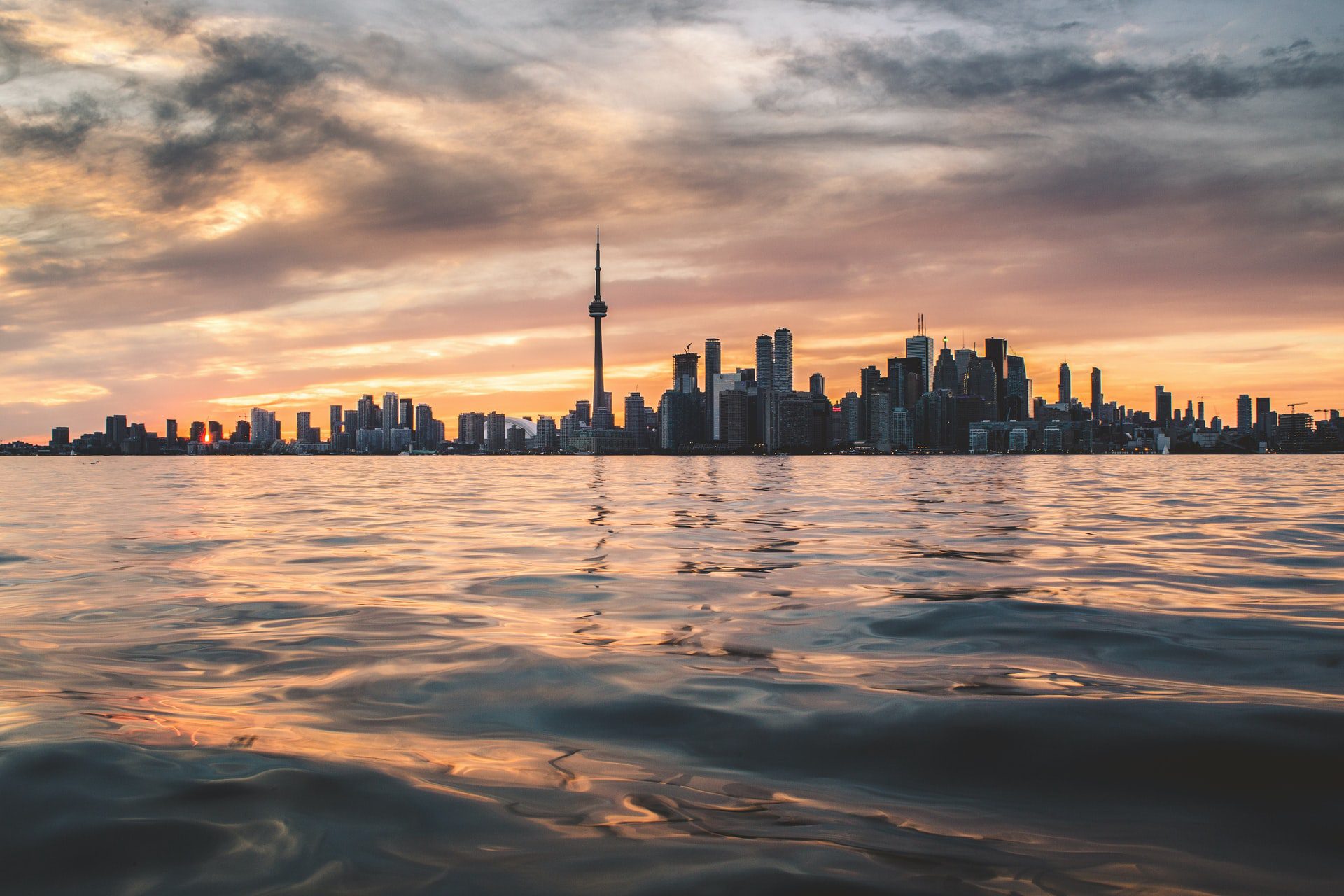 Canada, already well known for being a forward-thinking and liberal country, has as expected been one of the front runners in becoming crypto-friendly and promoting the use of bitcoin in various establishments, with a focus on Toronto. In Toronto, residents are already able to pay for everything from dinner and drinks to rent in bitcoin. Among the venues that accept crypto payments are also dentists, fashion brands and even mortgage brokers, which makes it a great spot not just for digital nomads, but for people wanting a long-term place to settle where cryptocurrency will be accepted. Although paying with bitcoin is already accepted as the norm, there is still some way to go in terms of how many venues accept it as payment. However, the service NOWPayments has recently been introduced which allows Toronto-based companies to set up crypto-payment gateways. This platform also works for companies operating e-commerce stores using platforms such as Shopify and WooCommerce, so the signs are positive that this will be adopted by many more businesses. This also applies to charitable organisations, which can accept crypto payments through plugins on their site. Cryptocurrencies are still not considered legal tender in Canada, however, they are taking regulatory steps to change this. In other cities such as Vancouver, there are over 50 merchants accepting bitcoin, 250 locations where you can buy it and the city is home to the world's first Bitcoin ATM. All of this means Canada, and Toronto specifically, is well on the way to becoming an ideal destination for people looking for a crypto-friendly place to live and work.
3. San Salvador, El Salvador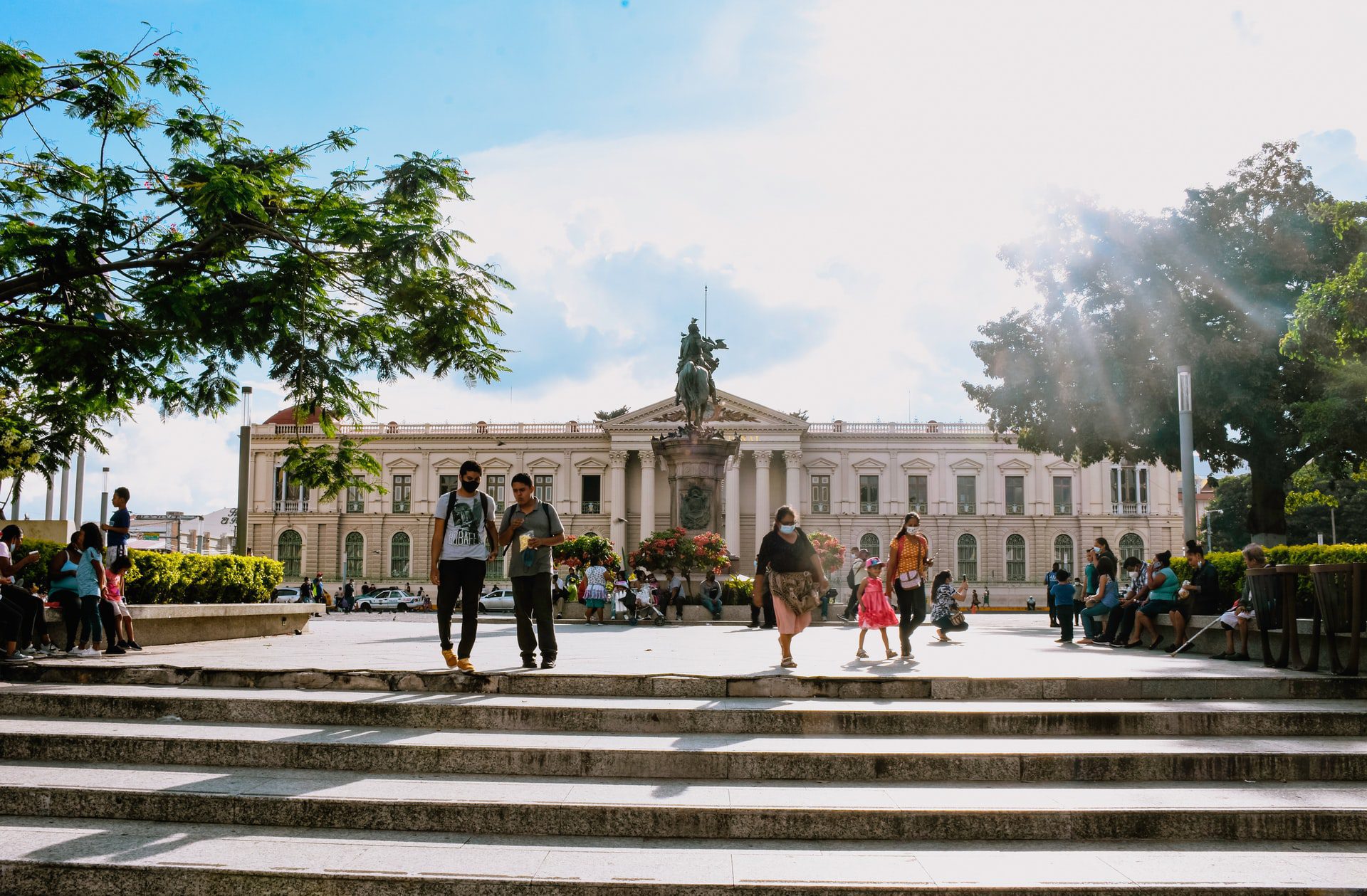 El Salvador is the country most widely known for its adoption of bitcoin as legal currency which makes it a hotspot for crypto enthusiasts. It was first introduced by El Salvador's president to aid the country's many economic problems, one of which was that many residents send money home that they earn abroad despite high fees and sometimes lack of a bank account. Residents were each gifted $30 worth of bitcoin and are now allowed to pay for rent and shopping with it and all companies have to accept it by law, although they can change it instantly into US dollars. For digital nomads and travellers, San Salvador is a mecca for spending bitcoin as you can use it for food, petrol and shopping; in fact, it is possible to spend your time in El Salvador without spending anything but bitcoin. Bitcoin ATMs are already the norm here and there are more than 200 in the country. In fact, the country is so enthusiastic about cryptocurrency, that they are planning to build 'Bitcoin City', which will be in the country's southern La Union region. The city will not just be a shopping outlet, but a completely residential area containing home, museums, entertainment, bars, railway stations and an airport. This could be the future of using cryptocurrency, at least if you're a resident or digital nomad looking to make your base here.
4. Zug, Switzerland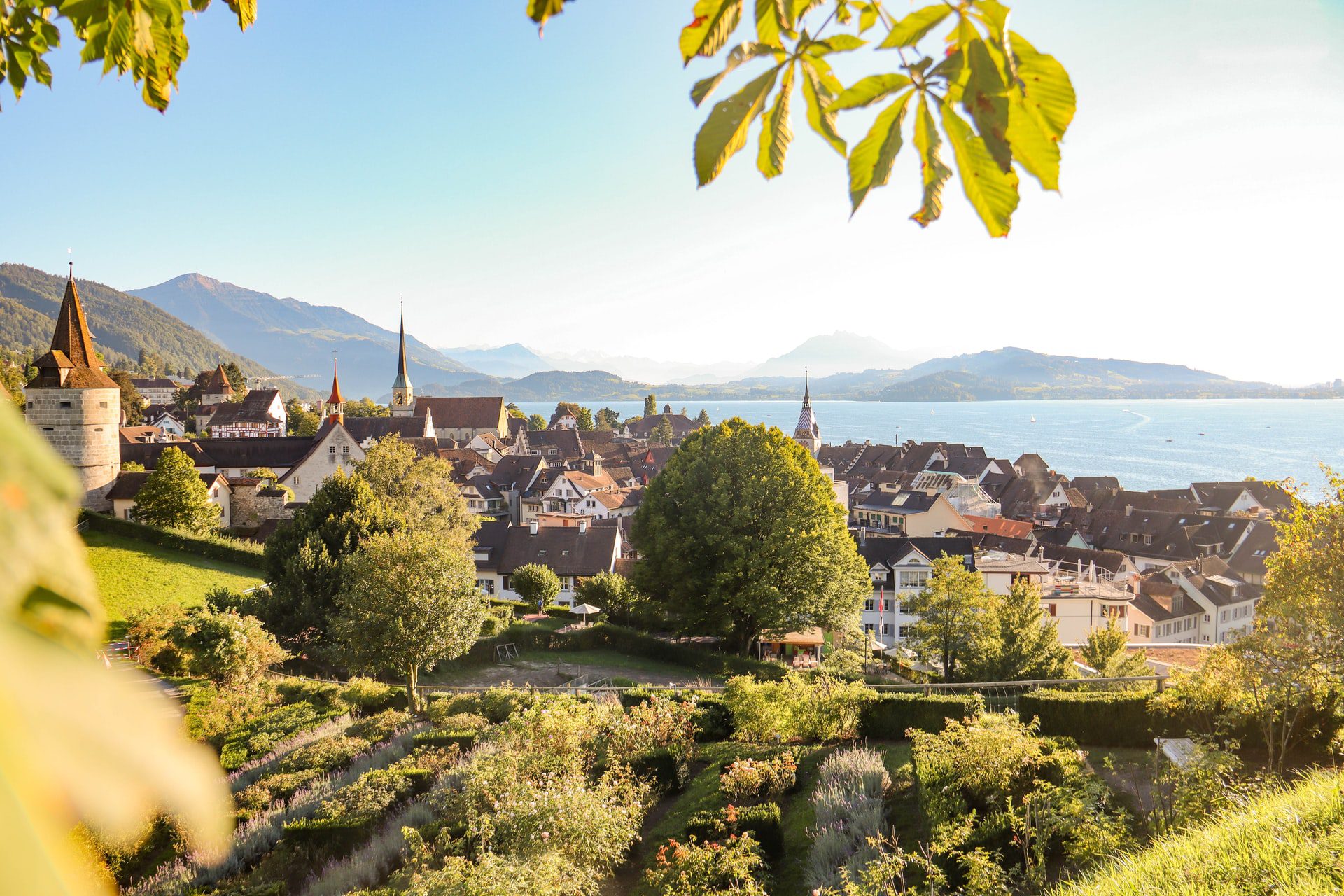 Although one of the smaller and perhaps less well-known countries on the list for being crypto-friendly, Zug is one of the most technologically advanced cities in the world. This has led to it being known as 'Crypto Valley' due to the almost 1000  crypto companies who have made their base here. Recently, Zug became one of the first cities in the world to accept Bitcoin and Ethereum when paying taxes, although currently only up to 100,000 Swiss francs. As well as this, they are trialing Bitcoin payment for government services. In the past year there have been even more exciting updates for crypto in Switzerland. Private bank Falcon is already allowing people to buy and store bitcoin in their bank accounts. They have also nistalled a bitcoin ATM in the lobby of its headquarters in Zurich where people can buy and trade during business hours. Vontobel's bitcoin certificate is quickly becoming the most traded financial product on the Swiss stock exchange. Due to its high demand, they are already considering launching a similar product for Ethereum. On top of this, Swissquote, one of Switzerland's leading online banking platforms, has announced a cooperative with Bitstamp Exchange, which will allow its customers to trade Bitcoin for dollars and euros. This will open up the use of cryptocurrency for people who are used to using traditional banking. All of these are great strides forward for using cryptocurrencies as well as being miles ahead of many other places in the world. Although expensive, Switzerland is now open to those who own crypto, particularly bitcoin, and particularly those who want to be based in the European hub of Crypto Valley.
5. San Francisco, USA
As the technology capital of the United States, San Francisco unsurprisingly has a place as one of the world's most crypto-friendly cities. Being right next to Silicon Valley, the city is home to some of the most well-known crypto trading platforms including Coinbase and Kraken. Over a hundred different vendors accept bitcoin in San Francisco, including restaurants, bars and hotels. There are also 65 bitcoin ATMs in San Francisco, which is relatively few compared to some other cities listed here, but there are actually 437 bitcoin ATMs in the Bay Area, making it one of the easiest places to use crypto on the planet. Another up-and-coming industry looking to get involved in crypto in San Francisco is real estate, and it could soon be possible to buy and rent using bitcoin or other cryptocurrencies. Last year, one of the most famous companies in the world, Tesla, which has offices in the Bay area, briefly started accepting Bitcoin as payment for its cars. This was put on hold due to worries surrounding the environmental impact of Bitcoin mining, which may be a factor stopping many other businesses from making the switch. However, if this can be reduced, Elon Musk has promised to get back on board and many other businesses could follow suit. Given that the city is already a popular destination for remote workers and digital nomads, their quick and open-minded adoption of the use of bitcoin suggests it only going to become more and more popular for people looking to spend their cryptocurrency.
The cities on this list, among many others, present a golden opportunity for digital nomads and those looking to move somewhere which is leading the way in the use of cryptocurrencies as a regular form of payment.
As long as you have your papers done (if you need a visa) and have health insurance coverage, like the travel and medical insurance from SafetyWing, in place for your trip, all you may need after this is your crypto wallet.
Already, everything from food to property is able to be paid for using crypto, and this is a sign of things to come. With cryptocurrencies being fairly volatile, and Although most countries, including these, have a long way to go before it becomes the norm, people taking advantage of newly introduced systems and utilising platforms and vendors who are on board will no doubt lead to more and more adoption of cryptocurrencies across the world.