This article is devoted to Georgia and its capital Tbilisi – a place expected to be one of the major digital nomad hubs in a few years' time. Just take a look! It is a country located on the edge of Europe and yet its cost of living can be compared to a Southern Asian country. It is a place where you can easily get a visa or start your business without paying a lot of tax. A country that produces some of the world's best wines and where you are sure to encounter incredible landscapes. Isn't it a dream come true for a digital nomad?
If after reading this you felt the urge to pack your suitcase and spend your next digital nomad year in Georgia, keep reading!
Visa
One of the best things about picking Georgia as your next digital nomad destination is that you don't have to worry about the entrance requirements.
Not long ago Georgia introduced one of the most flexible visa regimes in the world – Digital Nomad Visa program, called "Remotely from Georgia". This program allows remote employees, freelancers and entrepreneurs to legally work in the country for up to one year without any annoying visa restrictions. In general there are 95 countries that can apply for the program. So if you are a citizen of the EU, USA, South America, Balkans and selected Middle Eastern and Asian countries, you are welcome to participate in the program.
The requirements for getting the visa are very simple. Here is what you need:
1. A monthly income of at least $2000 USD.
2. A proof of health insurance bought for a minimum of 6 months. You can check out providers that cater to digital nomads specifically, like SafetyWing, where you can get both travel and medical insurance packages easily that covers your every need as a nomad.
3. A valid passport with more time left on it than you intend to stay.
The program also allows applicants to bypass the COVID-19 related entry restrictions that are now in force in Georgia.
Cost of Living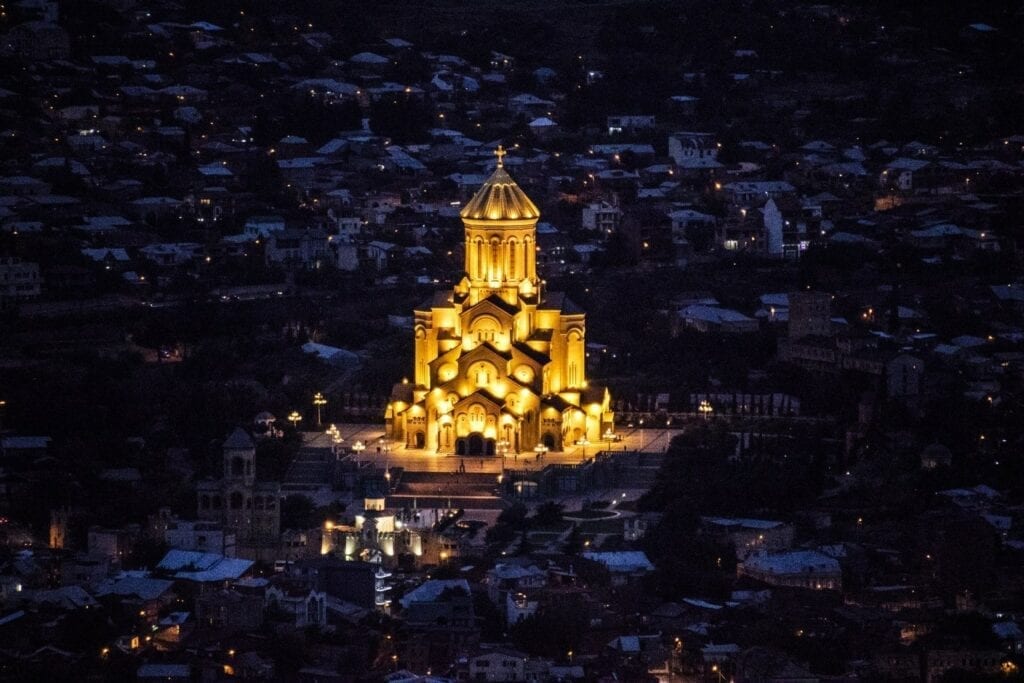 It is no secret that Georgia is an affordable destination for budget-conscious travelers…In fact its capital Tbilisi is even one of the cheapest cities in the world! Your estimated monthly costs as a single expat will be around 970 Euros.
The biggest cut from the total cost of living comes to rent. The rental rates of a one-bedroom apartment in the city center range from €200 to €450. In the suburbs the rental price goes down to €180. The cost of basic utilities for a small apartment might be up to 200 GEL (50€) including internet, heating, water, electricity, gas and garbage, which is not expensive at all!
Georgian food is known to be delicious and if you've never tried Georgian specialties, you should definitely go for it, especially given that it's really affordable! A meal in a basic restaurant will cost you €2-3 and a three-course dinner in a top restaurant will still come in under €20. If you don't eat out 3 times a day and instead buy groceries and cook at home or eat Georgian fast food, you won't be spending much on food.
Transportation is quite affordable too – if you own any kind of transportation card, you will pay only 0.5 – 0.8 GEL per ride around the city. You can use the basic bank card issued by the Bank of Georgia as a transportation card or buy a special multi usage card in a metro station for 2 GEL. Just "charge" it before using by putting as much money on it as you want and you are ready to travel around Tbilisi.
Don't hesitate to use taxis in Tbilisi, which are a rather common means of transport here. They are quite affordable and cheaper than most of the Western and Eastern European countries. Taxi rides of 10 to 15 minutes will come to between €1.50 and €2.50.
Accommodation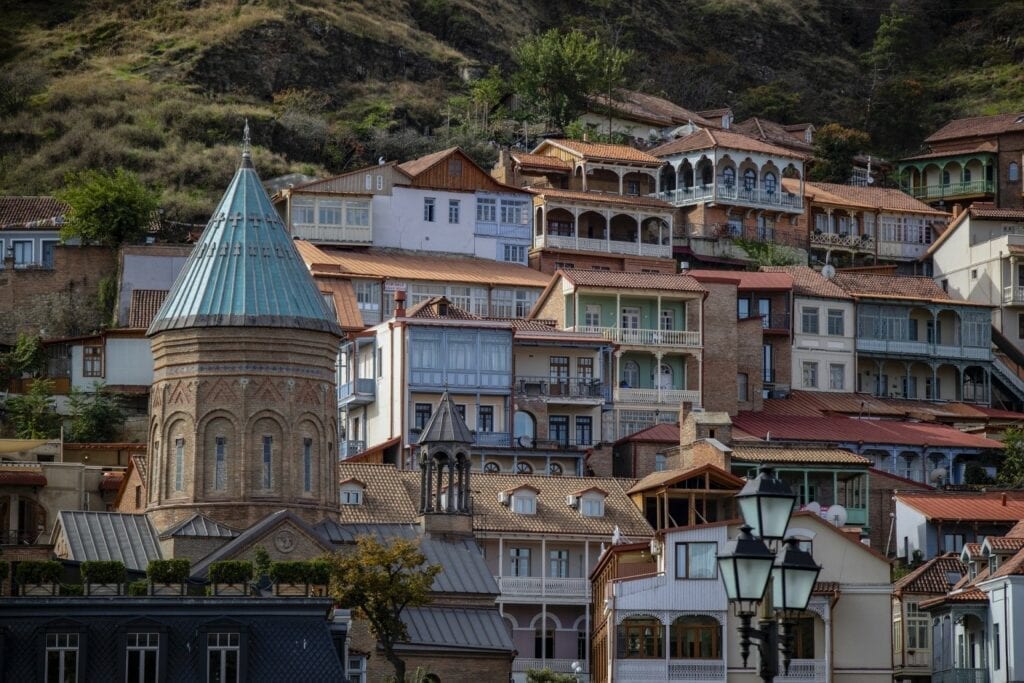 For those who have just arrived in Tbilisi, renting an apartment via Airbnb should be the best option to start. The service is very popular in Tbilisi and you will have no problem finding a suitable flat. And you won't break the bank to do so, since according to Business Insider, Tbilisi has the cheapest Airbnb prices in Europe!
If you fell in love with Georgia and decided to stay in Tbilisi longer however, you might need to consider a long term rent, which, as we already know, will most likely be even more affordable.
Where to stay in Tbilisi?
The most popular neighborhoods among tourists and digital nomads are those located in the Old Tbilisi area- Sololaki and Abanotubani neighbourhoods. Alternatively, you can rent an apartment in Vera or Vake neighborhoods – they are a bit farther from the city center, however the buildings there are newer and the prices are lower.
There are many Facebook groups which you can use to find some offers for rent. However, since we are in Georgia, it's worth contacting an agent who can help you choosing your flat and show you around many apartments.
Keep in mind that Georgian culture still works mainly through word-of-mouth agreements, which means that getting access to the best properties at the best prices usually comes through knowing the right people.
Landlords don't usually ask for deposits for long-term rentals. Normally, you just have to pay for the first and last month's rent. The lease contract is usually signed for a year. However, don't be afraid to negotiate a shorter lease or haggle for a better the price.
What else you should see in Georgia
When staying in Tbilisi for a long term, it's definitely worth checking out what else Georgia has to offer! From spectacular views of Georgian mountains and lakes to ancient churches and exquisite landscapes of Black sea – it's all there, in the country of contrasts, blend of East and West, combination of modern and ancient!
Kazbegi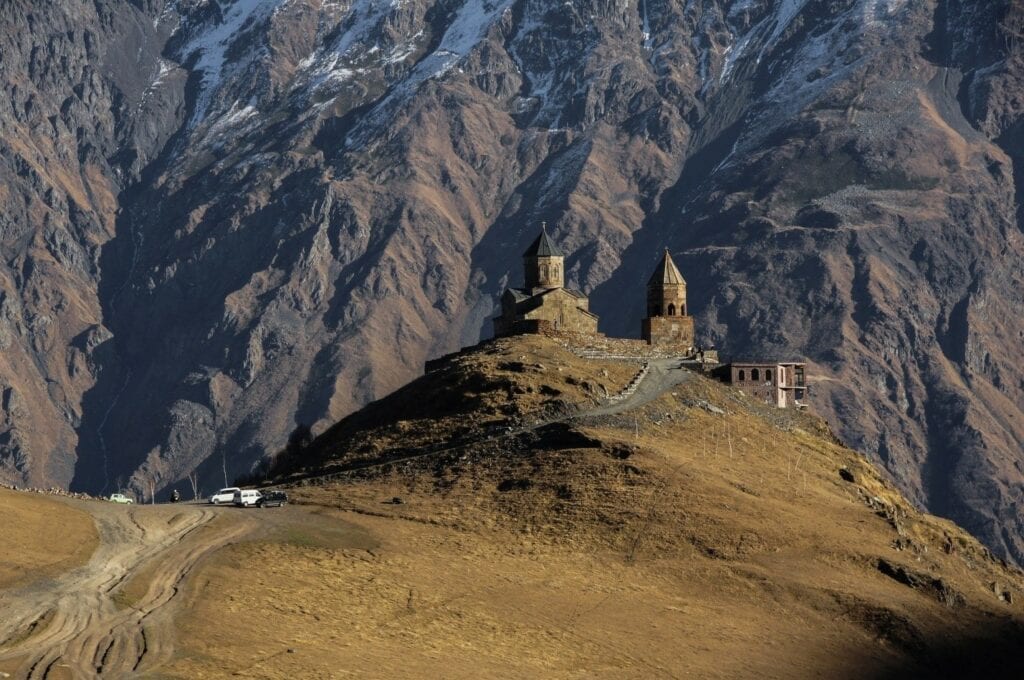 Just a few hours away from Georgia's capital, Kazbegi, an area in the high Caucasus mountains, will impress you with the beautiful highland scenery and a spectacular Orthodox church called Gergeti Trinity Church – the postcard of Georgia!
Kakheti region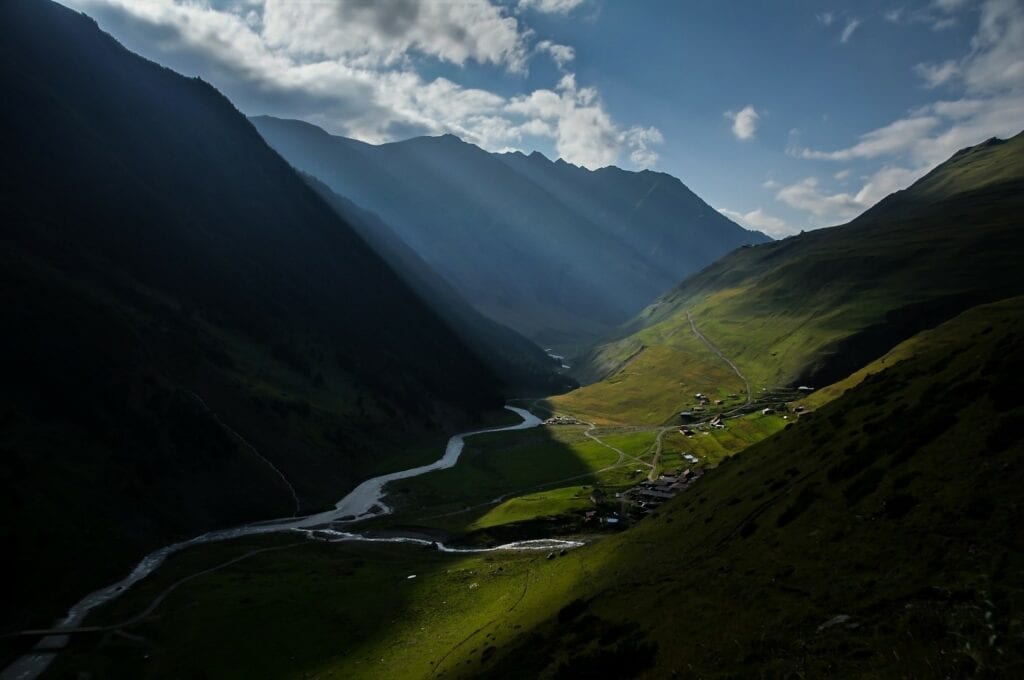 East from Tbilisi, Kakheti is famous for its wineries and can be called Georgia's premier wine-making area. The wine produced in the region is unique by its traditional qvevri brew method and also it is definitely the most affordable wine in the world! Not to mention, KAKHETI is rich in history, so be sure to explore its incredible castles and churches as well as wander around the villages of the region enjoying its gorgeous landscapes!
Mtskheta
Mtskheta, located just 20 kilometers north of Tbilisi, is a spiritual capital of Georgia and a home of 2 architectural masterpieces – Svetitskhoveli Cathedral and Jvari Monastery. Both of these cultural attractions are UNESCO-protected sites gathering piligrims and tourists from all over the world. Also be sure to check out the gorgeous panoramic view from the Jvari Monastry location – confluence of Mtkvari and Aragvi rivers and Mtskheta in its background!
And what do you think about Georgia? Do you agree that Tbilisi has all chances to become the next top digital nomad destination? Share your thoughts in the comments!