Did you know that according to surveys, not too long ago, most HR managers lost 14 hours a week manually completing tasks that could be automated?
In human resources, complexity and evolution go hand in hand. Training your employees, keeping up with compliance requirements, and recruiting are all parts of human resources management that might seem overwhelming. But our society has undergone a lot of change in the past few years due to digital transformation, and the business world is no exception. Automation in HR plays an important role in this.
Where does HR automation fit into the picture?
An HR automation system automates and streamlines the manual tasks that HR professionals perform regularly. Ultimately, this allows them to devote their time to more complex projects that require higher levels of abstraction.
Through HR automation technology stacks, employees can now automate much of the HR workflow, such as the automatic background checks on job applicants without requiring HR professionals to enter the details of the candidate in an HR system.
As a result, HR is able to perform regular tasks faster and more efficiently. In addition to freeing employees from simple tasks, this allows them to complete projects that they would otherwise not have time for and offer better assistance to their colleagues.
In order to stay current with the latest hiring methods and other areas of HR, businesses should understand how automation is changing the HR department. In order to shed some light on how that applies to your HR management for a remote workforce, we will examine some common challenges faced by HR teams and how HR automation can address them with at least 7 main benefits.
HR and remote work: what are the most common challenges?
The lack of modern HR software that can be accessed from anywhere at any time, and on any internet-enabled device, will hinder HR teams' efforts to successfully work remotely. In fact, nearly a quarter (24%) of UK workers say productivity has been hit as a result of being unable to access vital software at home.
In part, that is because HR deals with a company's core asset, which is its talented workforce. There are many HR departments that can encounter some really big challenges that can interfere with the productivity of the entire department, leading to the types of issues described above.
Here are the top 3 challenges that HR professionals face when managing a remote workforce.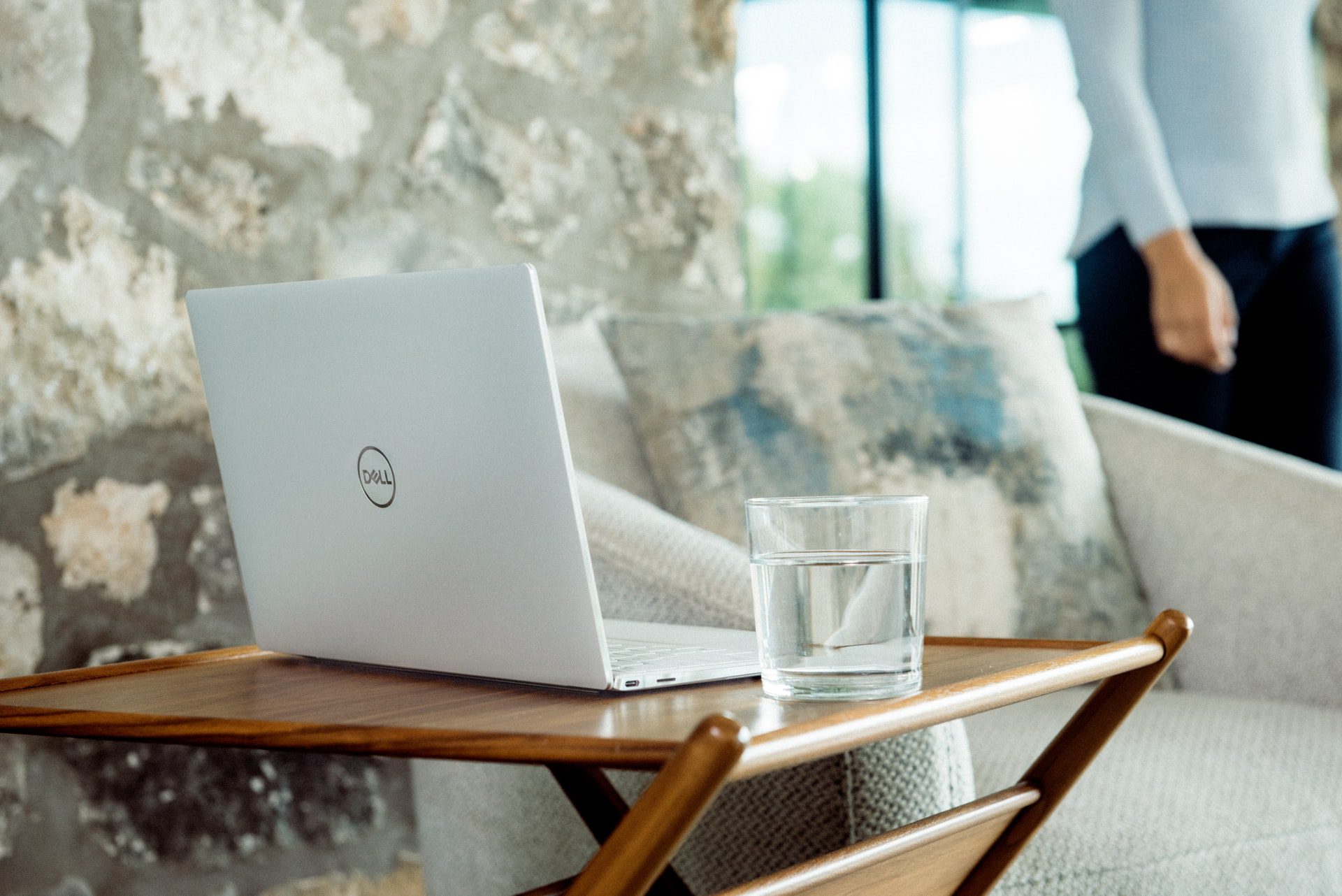 Slow recruitment process of candidates
Prior to hiring a candidate, recruiters must identify, attract, and recruit new talent. Due to the ongoing nature of this multi-step process, some regular, time-consuming tasks must be automated. Using talent acquisition automation will allow your HR staff to complete these tasks faster and manage recruitment processes more efficiently.
There are several ways to automate HR activities related to talent acquisition tasks, for instance, pre-screening candidates, parsing CVs based on specific criteria, scheduling interviews, or analysing CVs for a good match with the job requirements.
Ineffective employee training and engagement
In order to adjust to the new environment, businesses had to create or restructure their internal workflow processes to maintain their efficiency. For companies that already had a remote working model in place, there shouldn't have been a lot of change.
Whatever the case may be, most companies now perform the majority of their work online via cloud-based software solutions, such as employee training, employee onboarding, social event announcements, etc.
The dynamic nature of such an environment makes it difficult for some HR pros to keep remote employees informed about the company's activities or arrange offline training sessions. There is no doubt that HR management is faced with a complex issue when it comes to taking advantage of social benefits such as sports and social events.
No real-time status for leave and vacation
HR specialists must review available leave days, obtain approval from a project manager, and enter leave records for payroll calculations by hand, which is difficult and time-consuming. A complex process such as this makes it challenging to process the request within a reasonable timeframe.
As a result, not only are HR managers disappointed they couldn't process a request in time for their colleagues, but employees may also become frustrated because they have planned vacations that will otherwise need to be cancelled.
7 benefits of deploying HR automation when managing a remote workforce
With remote work, everything (probably with few exceptions) happens online – from recruiting to managing talent. Even in hybrid work models, we are sure to witness more changes with online solutions becoming the core of HR processes this year as the means of recruiting, hiring, and managing the candidates.
Online assessments, for example, can assist job seekers in finding positions that fit their requirements since they can find out so much more about a company than simply looking at their website.
Let's examine some of the benefits of HR automation, not just for managing a remote workforce, but also for employees.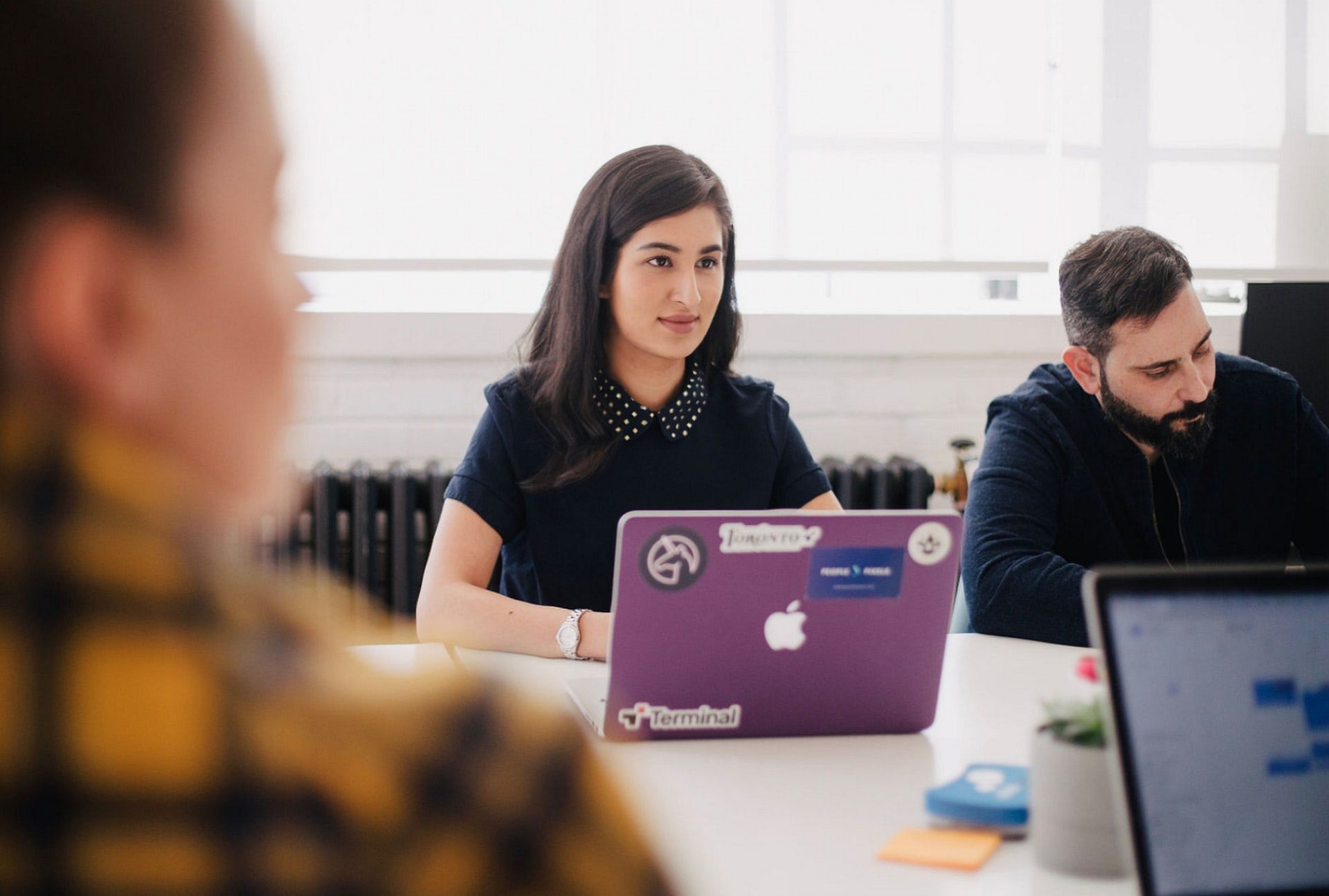 1. Agile onboarding via HR automation
The first thing you should do once you have successfully interviewed and hired a candidate is to welcome them into your company in the best possible way – and ensure they are able to contribute effectively to the team as quickly as possible. There's a lot at stake here: new starters need to feel supported, become part of the company culture, and learn about their new colleagues as well as the responsibilities of their new role.
In order to successfully onboard new employees, a comprehensive onboarding process is required. It is a labor-intensive and time-consuming procedure when done manually, making it challenging for HR, new hires, and managers alike.
Onboarding can be simplified by implementing an automated HR system that manages the process comprehensively. Saving time and money while reducing the hassle of employee onboarding are definitely advantages that your company is looking for.
Imagine how much easier it would be to integrate remote workers into an organization. It is definitely a bonus that any remote-friendly or remote-first company should have a platform that allows them to communicate with potential new employees who might feel anxious about their first day.
2. Improvements to the Payroll process
When your company is not yet fully remote, during difficult times or during a change, it's imperative to respond quickly and to keep processes as stable as possible. Employees still need to be paid, regardless of whether they work at home or at the office. Organisations with outdated on-premise HR and payroll solutions will struggle to complete their employee pay runs on time, causing workers to struggle financially.
Automation solutions simplify the process of calculating wages, hours worked, benefits, and pay for HR departments. As a result, such software solutions relieve busy professionals of these tasks, enabling them to focus on other tasks.
In addition to providing employees with access to payroll and benefits information, employee self-service improves transparency. Remote workers are able to access their personal accounts, boosting their sense of connectedness at work.
Moreover, remote workers will become more aware of their value and how their time is converted each month. Lastly, this is an excellent way for remote talent to manage their finances better, and even become more responsible about it.
3. Keeping track of time attendance
When you have employees who work remotely, keeping track of their time can be difficult. A spreadsheet option is ineffective for ensuring continuity of business if employees are out of the office, or working from home.
You can monitor your employees' time usage using automated time attendance tracking, allowing you to guarantee they are working efficiently. The HR processes can be automated in a variety of ways through software, including online HR request forms, HR calendars, and HR reports. These will facilitate smooth collaboration across time zones and enable projects to be delivered on time without frustration.
4. Management based on value and flexibility
Employees are continually on the move. A tracking system that is automatic and adaptable is, therefore, more important than ever before. An automated solution that delivers an extensive range of HR tools and tasks to your employees wherever they are makes it easy for them to stay productive and satisfied. Maintaining close relationship with your workforce – even when they're far away – is the only way to build loyalty.
Further, monitoring metrics is crucial when remote workers start to change their patterns of working. When this occurs, it is much easier to better manage the employees and achieve organizational goals.
HR automated solutions, for example, can assist human resources departments in better understanding the reasons behind problems like high absenteeism levels. It is also possible to identify which workers are high performers and which ones need better training and support based on individual performance analyses. In addition to looking at the numbers using sophisticated software, HR leaders can use these insights to learn how to improve their current compensation practices.
5. Assisting with the legal and financial sensitivity
Benefits, taxes, and pension obligations vary greatly across countries, making it difficult for companies to meet their obligations. When an organization employs abroad, it must adhere to numerous compliance requirements. Their employment agreements should be properly localized so that they comply with local legislation and ensure that contractors are authorized to work in their country.
The vast majority of organizations are governed by complex legal frameworks, which require them to follow regulations like taxation. Companies can make sure they are complying with regulatory requirements by using an HR automation solution and setting up alerts.
Aside from compliance with legal requirements, HR data can be one of the most sensitive parts of an organization. Before, data was stored and managed on paper. With all the digital transformation now underway, even a little error in implementing or using online solutions can lead to sensitive issues.
Fraudulent operations can result in a company losing up to 5% of its annual revenue. In contrast, when an HR automation solution is implemented, it reduces both the time and revenue spent on handling such claims. It provides no loopholes for manipulating this system since it is integrated. All processes are clearly marked, formats defined and integrated into accounting, ERP, and finance modules to ensure seamless submission.
6. Engaging remote workers on a higher level
Remote organizations, in particular, are extremely concerned about employee engagement today. It is true that there is no "quick fix" for employee engagement. However, a centralized system can be extremely beneficial to the business' culture, productivity, and profitability.
The mood and well-being of your employees are harder to gauge when they are working at different locations. There are no drop-ins or casual conversations at the coffee machine when employees are working at different sites. There is no way you can check in with every employee individually. Instead, why not use HR automation to ease your workload?
Employee engagement tools and systems with integrated surveying can help you understand how your workers are doing. You can conduct short or long surveys that can even be anonymous for the utmost confidentiality. If you let your HR platform manage engagement surveys and wellbeing surveys, you can tie the results of those activities with other performance management and absence measures, allowing you to determine what strategic initiatives to work on in the future.
No matter where your employees are, you can engage them using the right tools and processes. So, you'll be able to provide a digital space for team members to connect, conduct surveys, polls, create feedback forms, support the social feed, evaluate peers, and recognize employees.
7. Being up-to-date on industry best practices
You can achieve your full potential if you are equipped with industry best practices. When it comes to HR automation, certain functions have limitations, so adopting best practices is crucial to enhance efficiency, reduce error risks, increase productivity, among other things.
The very first thing you should look for is a HR automation solution that has been well researched, well created, and that can integrate easily within your organization's best practices within the industry as a whole. For example, request and appointment letters can follow preset formats, checklists can be created, etc.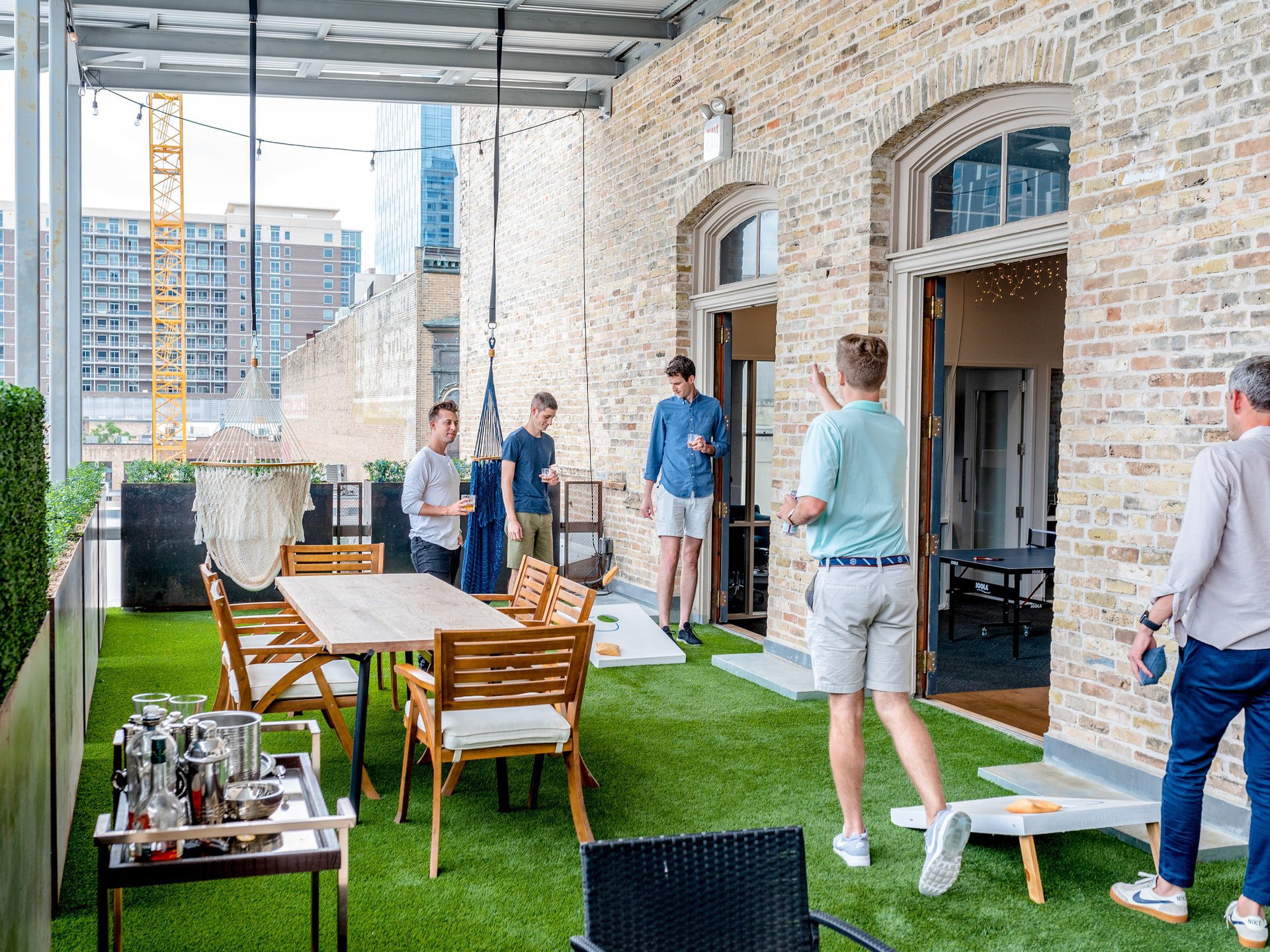 HR automation will fuel strategic remote companies
There will be no turning back from automation. Companies are moving away from traditional employer-employee relationships in favor of higher levels of employee autonomy as the way they create employee experiences shifts.
In order to stay competitive, companies that struggle with remote work and automation will need to update their IT infrastructure and digital tools. Corporate communication will also increasingly rely on new technologies like VR (virtual reality). To gain the best results from these implementations, leaders in the future must have experience with remote work and virtual management.
Additionally, your business needs to be strategically minded at all times. Powered by HR automation, business strategy can be driven with HR data. Using HR insights helps shape business strategy and solve complex problems, so HR teams need tools to make data more useful to leaders. Regardless of the department, your teams will have the ability to collect and visualize data in customized reports and dashboards, thus improving insights that will inevitably lead to better decisions.
However, keeping in mind that while HR automation is expected to become the norm for many companies in 2022 and beyond, it is still important to understand and include the human element. Specifically, human intelligence should be used for crucial HR tasks. Eventually, human resource experts can devote more time to their core activities when automated tools handle the mundane, manual tasks.