The number of "remote-friendly" companies has been steadily increasing in the last few decades with the rising popularity of high-speed internet and quality collaboration software. Due to the COVID-19 pandemic, the number is in fact growing even more, and many companies are now moving from being "remote-friendly" to "remote-first", becoming more susceptible to change overnight.
Flexible work arrangements have suddenly become more than an employee benefit, but rather a priority. One of the models that still allows for a high level of work flexibility is hybrid work.
In fact, remote-friendly and remote-first models are often referred to as hybrids. Most companies use the term "hybrid" to demonstrate where they work, and "remote-friendly" and "remote-first" to illustrate how they work.
Although these terms are often used interchangeably, they are in fact vastly different in how they influence and support workplace operations. Now let's take a look at the characteristics inherent to each of the 2 work models so that you can easily distinguish between them when looking for a remote job.
The Characteristics of A Remote-Friendly Company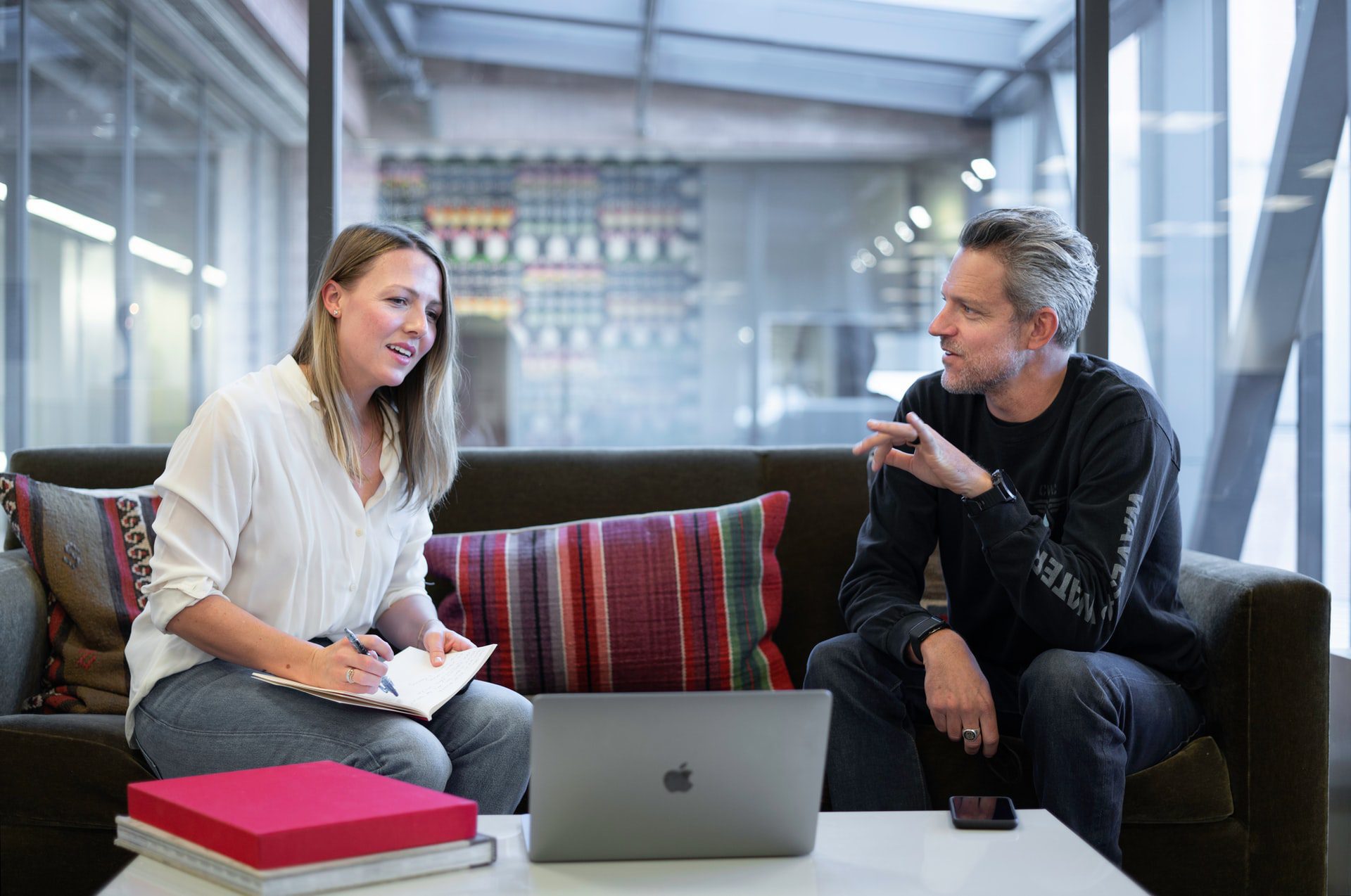 As of a few years back, when a company called itself a remote-friendly one, it was already an advantage to those seeking remote work. In recent years, things have changed, so this would more likely be an excellent first step to transition from a traditional in-office setting to a remote-friendly one.
In a remote-friendly organization, it is more common to find that management typically originates at one central location with in-office work being the norm.
Consequently, some employees who work outside the office for a long period of time may feel disconnected from colleagues and processes, especially if they have not yet acquired the habit of remote working.
1. Managerial Attitude
There is no doubt that the working model is very much dependent on the way management oversees the workflow. From this perspective, you'll notice that remote-friendly companies consider work from home as a bonus.
For example, an employee might work from home 1-2 days a week.
Typically, remote-friendly companies allow only certain employees to work remotely, and their company culture tends to encourage office work. The downside to this attitude is that remote workers may feel invisible or neglected in such companies or might think that they miss out on career advancement opportunities.
Generally speaking, the level of flexibility in a remote-friendly company will mean that some of the company's employees are allowed to or have the option of working from home for extended periods, so that remote workers can split their time between the company's many physical offices.
2. Overview of Collaborations
An organization that is remote-friendly makes the majority of its decisions after face-to-face discussions. The communication has already been established, so no one rushes to document or publish the decision right after it has been made.
Unfortunately, remote employees are not kept informed in real-time about company updates, so information often slips between the cracks. Employees who are remote may therefore miss out on important discussions or the chance to have their say.
Since remote-friendly companies conduct one-on-one meetings in a physical office, remote team members miss out on conversations taking place between colleagues seated in the office. Most of this is due to the inconvenience of finding a meeting room and connecting promptly, and people are unwilling to include remote team members in ad hoc meetings or quick discussions.
If you're looking at it from an individual perspective, in a remote-friendly environment, remote team members (which make up a significant percentage of the workforce) are less likely to form bonds. There may be some who feel left out and disengaged as a result.
Unless you are used to taking care of your own business and concentrating on the tasks at hand. For many remote workers and digital nomads, they don't get attached to such traits, because their lives are always changing, so they are used to taking situations and gatherings as they come.
3. The Hiring Process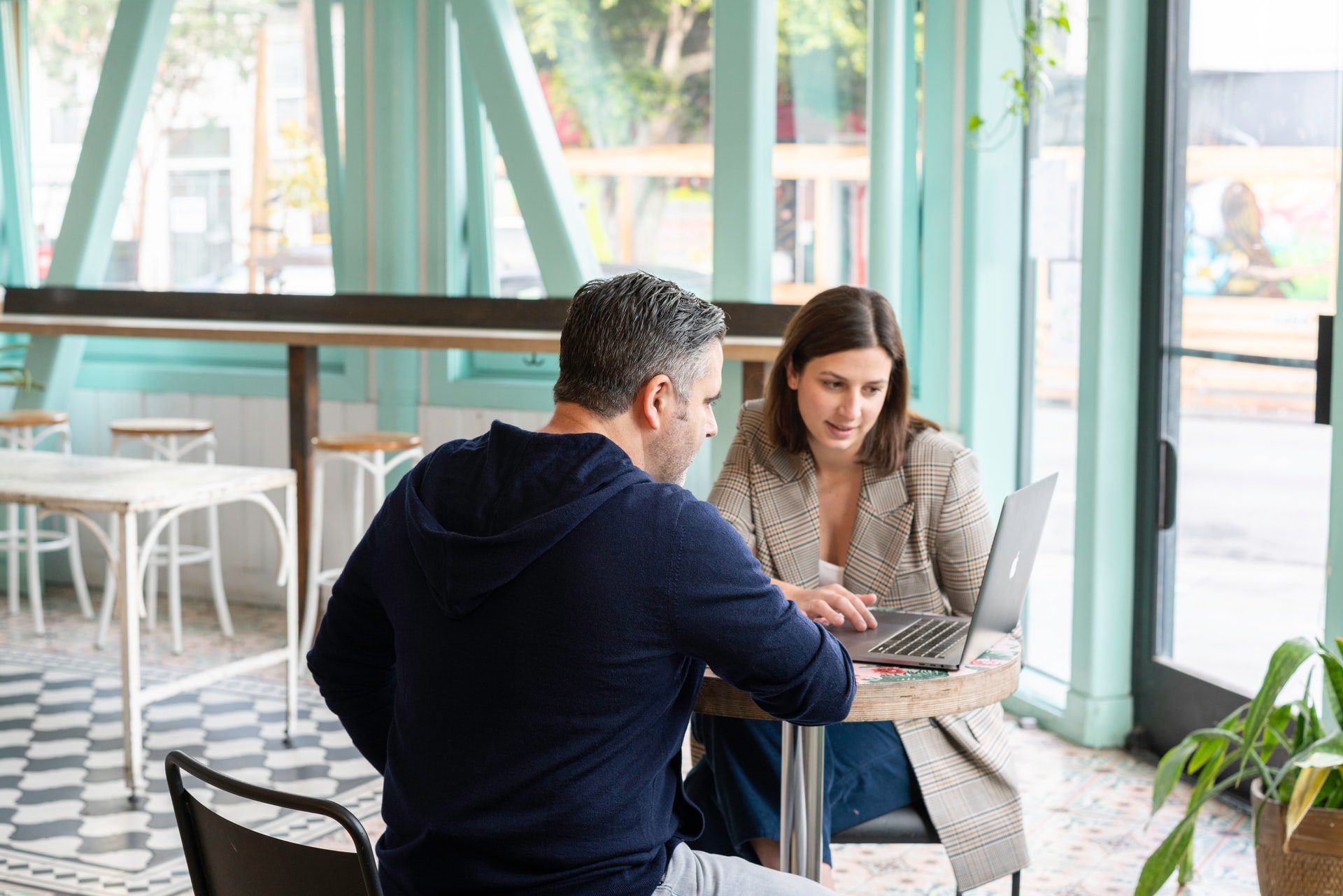 Employers with a remote-friendly policy may hire only employees living within a certain distance of their offices or may ask the candidates to relocate. People that are willing to move to the office location are often chosen even if others have better abilities since face-to-face time is still valued at such companies.
So, before applying to a company that presents itself as remote-friendly, ensure you're ready to make changes like those listed above. In this way, you won't waste your time or the time of your potential employer who is seeking someone who is willing to relocate for this position.
4. Increasing Productivity
In most cases, a remote-friendly employer will measure an employee's productivity both by how many hours she has put in at work and by the results they have achieved.
You will need to learn how to present your value to your management and HR team as a first remote job if you are going to be balancing working in the office and remotely, leaving some gaps in your overall work schedule. When an interruption occurs, you should keep on track with your schedule and keep a close eye on your productivity patterns.
However, such cases should be rare if the workflow is established well enough and if you are highly motivated to demonstrate your worth.
The Characteristics of A Remote-First Company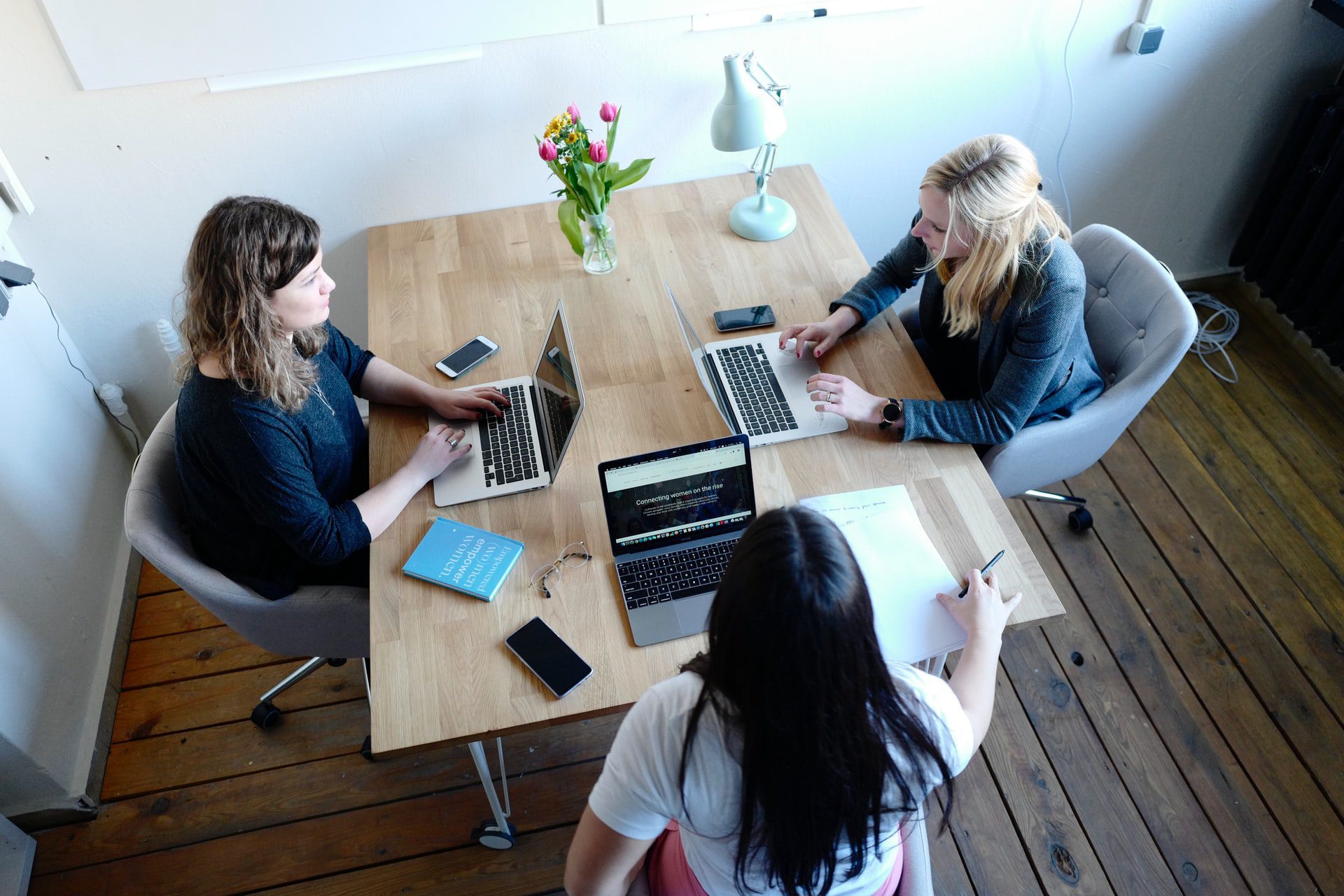 Remote-first companies encourage employees to work off-site. Remote-first teams are not barred from working on certain projects if they need to. Some businesses operate entirely remotely, while others have a central HQ or multiple offices and coworking spaces that can be used by their employees if necessary.
Employees at these companies are allowed to organize their workflow based on established objectives – the team decides where to work based on preferences. This creates a level playing field where employee experience and engagement are considered as important for operational success.
1. Managerial Attitude
It's in the DNA of a remote-first company to encourage employees to work from home. In many of these companies, the systems and processes are designed to accommodate people distributed around the world.
As mentioned previously, remote-first companies are all about working from anywhere as the default work style. We don't view it as a perk or a benefit for employees because it makes the company appear progressive, but rather to build highly qualified and diverse teams that will eventually offer great value to the company.
Synchronization of the teams reflects this diversity as well. Since the team members might not work in the same time zone, sourcing talent from everywhere on earth might result in a slightly different workflow.
2. Overview of Collaborations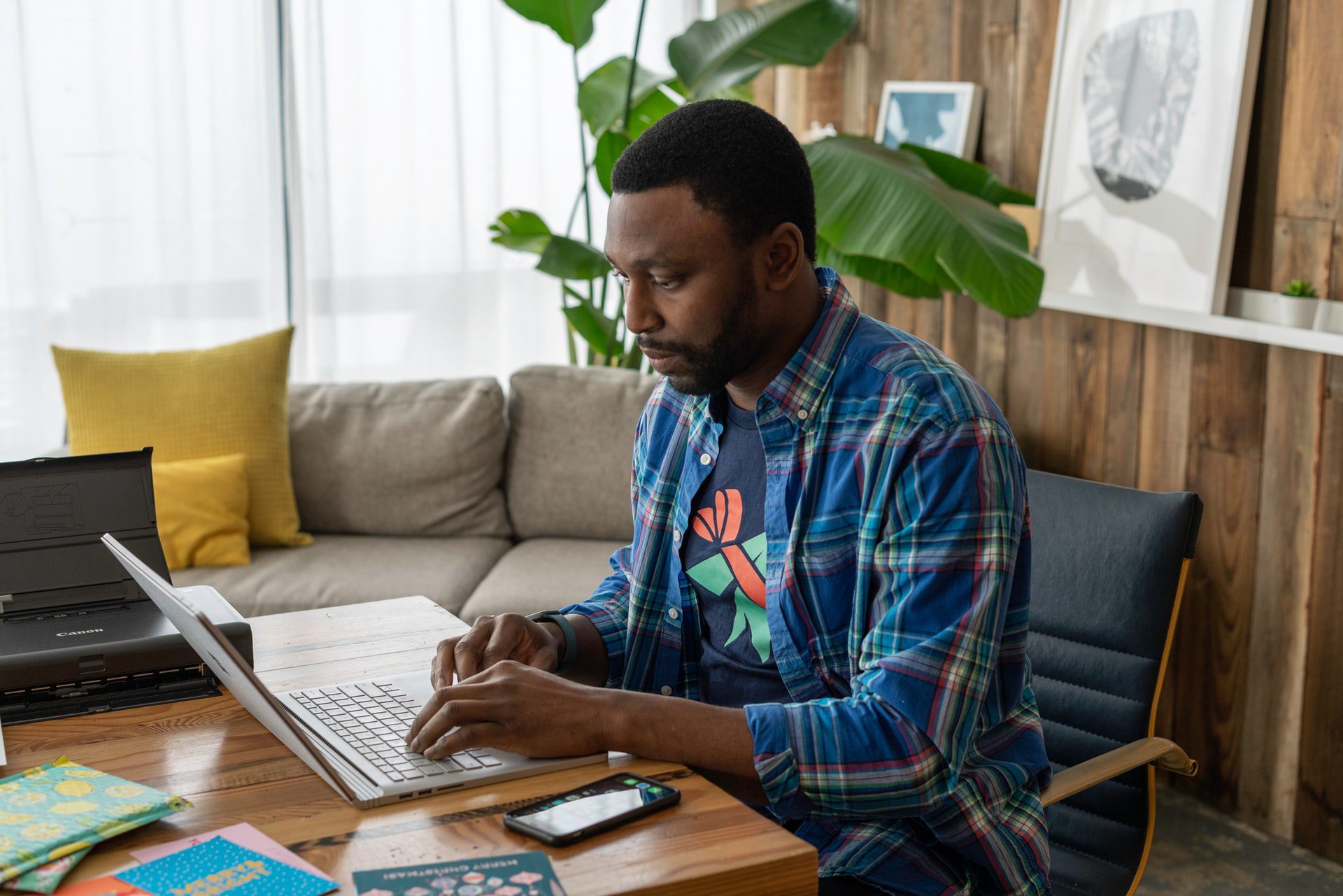 A company that focuses on the remote-first work model uses remote tools for documenting and communicating online as a primary option for employees. In an environment where no one meets face-to-face, it is important that systems are in place to ensure the smooth flow of information and ease of access.
Nowadays, there are so many platforms available for communicating relevant information online, including company-wide, team, and project communications, and most employees are already familiar with these tools, especially if they have gone remote during the pandemic. In fact, most remote-first companies will use a video call as their go-to form of communication whenever they need to have a one-on-one or get together with a larger group to conduct a meeting.
Since everyone is on an equal footing in a remote-first company, each employee is also expected to take responsibility, just as their employers do. For example, as a remote-first employee, you are responsible for making sure that these calls are as smooth as they can be – that there are no distractions, no background noise, a stable Internet connection, and appropriate equipment.
3. The Hiring Process
Using a remote-first strategy, a company will set its sights on an even larger geographic area than the local market, which, of course, increases the competition among candidates. Since remote-first companies do not have a physical office, they value talent and a good fit over location. If you are interested in applying for a position at a remote-first company, be sure to have the skills they are seeking.
Alternatively, if you are extremely interested in working for that particular company, you might want to work more on your skills and see where you have room for improvement, regardless of whether it is strong skills or soft skills, or a portfolio that could make the difference during an interview.
Further, you should take some time to think about the real value you can bring to the company, even if doing so requires a bit more effort on your part, such as doing some additional research and finding a gap where you would be an ideal fit.
4. Increasing Productivity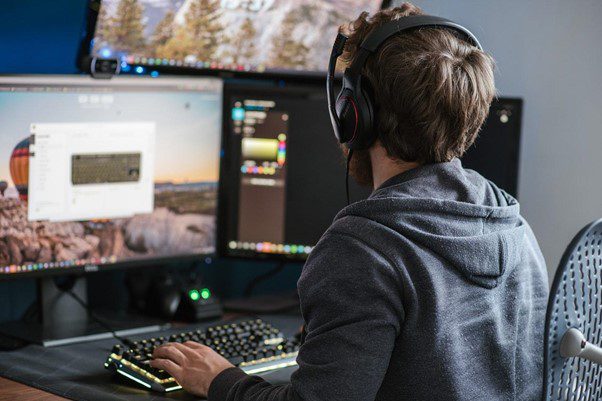 Remote-first companies measure flexible working hours and productivity based on results rather than on the number of hours you put in, as is the case for remote-friendly companies. In addition, the level of productivity will increase even more from those operating on a remote-friendly basis.
Employee satisfaction and productivity have increased in companies that have made the transition to remote working during the pandemic. For most of it, productivity has increased due to the elimination of commute along with other distractions and obstacles.
It turns out remote workers report 57% job satisfaction, compared to 50% for in-office workers, according to a survey by CNBC/SurveyMonkey.
Before applying to work for a remote-first company you need to know a few things since the hiring process is vastly different. Consider what it would mean for you to be successful as a remote worker long before you begin looking for a position.
Those who have certain skills and get some training can definitely do well in a remote-first environment if they are properly trained and experienced. It's not that hard to master your niche as a professional, and you can find tips that can help you with that in this article about upskilling, whether you're a remote worker looking for a remote-first employer or a digital nomad.
Employees seeking a hybrid model, be it remote-first or remote-friendly, need self-discipline, accountability, solid communication skills, and flexibility to thrive in these environments. Don't wait another minute to become that remote employee!
The Verdict
The decision whether to work for a remote-friendly or remote-first company will entirely depend on your working style, your personal life choices, and what you want to achieve both professionally and personally. When you are prepared to fully embrace the remote-first working model, along with all its attributes, this is the type of role you should be looking into.
If, however, you want to feel more bonded and participate in your team's activities by participating in office work occasionally, then you should seek a remote-friendly employer, but also one that is close to your home. Unless you are willing to relocate to be closer to the headquarters.
As digital nomads with different remote-work experience models, our managers and team members have found this working style to be enlightening. Remote-first models have pushed the improvement of cross-team communications, allowing us to respect differences in work styles and have more flexibility in managing our own time as a team. In this new era of work, these benefits hold the potential to boost creativity and adaptability among remote employees, something you might be looking for.