As digital nomads we are able to live anywhere but this comes with the price of travel increasing our carbon footprint. We also often grab the nearest products and food items available to us while travelling without giving a thought to how sustainable they are. However, as climate change concerns become ever more real, we digital nomads have an increasing responsibility to ensure our impact on the environment is a positive one. To start the process of becoming a more eco-friendly digital nomad, we should become more conscious and aware about what impact our travel decisions have on the environment. Be mindful at all times of local people, wildlife and nature. Awareness should begin from the moment you start to plan your trip including what products and transport you plan to use to how long you intend to stay and what you will do. Read on to find out how to become a more eco-friendly digital nomad.
Slow travel
To be as fully an eco-friendly digital nomad as you can be, the best idea is to stay long term in one city or country. This will dramatically cut down on how much travelling you are doing. So when planning where to go, you should concentrate on just one area or areas close by to each other with in the same country. This will provide you with enough time to immerse yourself completely within the culture of the place you are visiting. You could slowly explore all South East Asia has to offer over the period of a year, giving yourself ample time in each country to learn all about their local ways.
The experience of travelling slowly means you now have time to sample local businesses and local accommodations. Your visit is able to benefit the local people and community as well as giving your mind and body a rest at the same time. Do not go to chains such as McDonalds and Premier Inns – you can do this anytime!
Imagine staying in one place so long that the baker from your local patisserie starts to recognise you! Naturally conversations will strike up with locals and before you know it, you will no longer feel like a typical ignorant tourist but will instead feel accepted as an unofficial local.
Cultures and landscapes often differ hugely across a country and your experience will be just as diverse. There is no need for 'country hopping'. Rather than heading to the UK and rushing to fit in London as well as Scotland, you could choose to focus on one area. Perhaps take a slow journey through the Scottish Highlands instead.
A wonderfully inspiring book and film portraying slow travel is Eat, Pray, Love. It is based on the adventures of a woman exploring Italy, India and Indonesia. She shows how to truly slow down while eating her way around Italy, talking her time away in an Ashram and falling in love in Bali.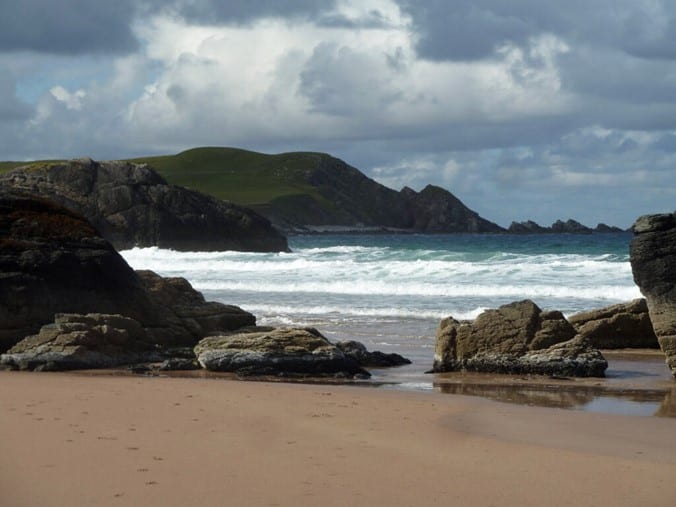 Perks to slow travel
New relationships have a chance to flourish
By being flexible with dates you can save money
There is time to give back to the community
The local culture can be experienced
You have more time to discover hidden gems
Sustainable transport
Remember to use sustainable forms of transport while in your new destination. Using scooters, electric vehicles, bicycles, feet and even hover boards will help you become a far more eco-friendly digital nomad. Also, many public transport methods may not be electrically run yet but they are more eco-friendly than using cars. Although, many countries such as Switzerland are actually now home to efficient sustainable public transport methods such as electric trains making your journey green.
Carpooling
Driving alone using a medium-sized petrol car produces around 190g of CO2 for every kilometre travelled. Therefore, a tip is to search for people who are heading to the same area as you and carpool with them. Apps such as Uber and Lyft are actually implementing carpooling. You could also scour the internet or even put flyers up. You can then offer to share the journey with them, and this will lessen the negative impact.
Zero emission transport
The greenest way to explore your new surroundings is of course simply by walking. Bicycles, hover boards and scooters are also perfect, but it is best to either buy them second hand or rent one. Many cities now have bike rentals planted throughout for easy and quick access.
These forms of transport all produce zero carbon emissions and are beneficial to your mental and physical health as well. They are also likely to save you money. Best of all, you will come across little gems here and there that you would otherwise be unaware of having taken public transport.
Eco-friendly travel products
Stop and think about what items you are planning to pack. The most sustainable way to live is to use what we already have so only buy new if you absolutely must. Make sure to find a sustainable version or better yet a second-hand version. Be aware at all times of any potential negative impact your products could have on the environment. This will ensure your journey to becoming a more eco-friendly digital nomad will be off to a good start.
Changing your way of thinking to achieve a more sustainable lifestyle can become overwhelming so take it one step at a time. A super easy first step is to make the swap to eco-friendly shampoo and conditioner bars. This would save thousands, possibly millions of plastic bottles from being used unnecessarily. A 90g bar can last for about 60 – 80 washes, if you wash your hair on average 3 times a week then a bar will likely last for a minimum of 5 months. This swap would not only benefit the planet but you as well because you will now have increased space in luggage, reduced weight and have less liquids. Most importantly, these bars are made of natural ingredients which are more beneficial to your skin and hair as well as to our beautiful planet. You can go a few steps further and also start using body and hand soap bars, hand cream bars, deodorant bars and shaving bars.
Here are some other easy swaps:
Beeswax wraps
Kindle or 2nd handbooks
Metal straws
Canvas shopping bag
Eco toothbrush
Reef-safe sun cream
Reusable coffee cup
Sustainable razors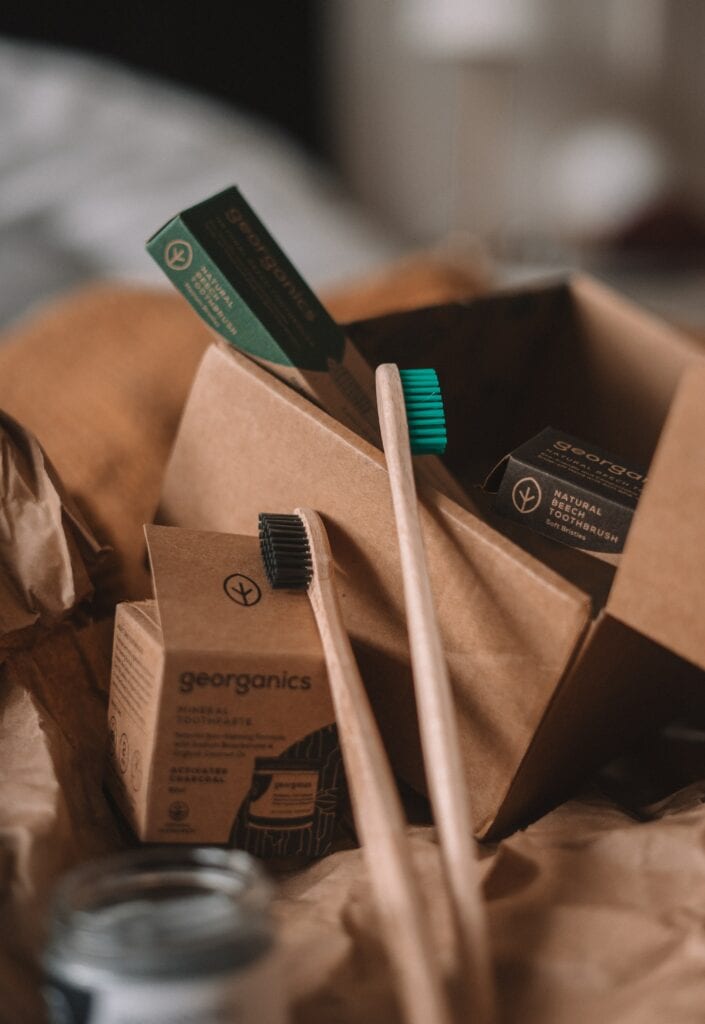 Eco-eating
Once you finally arrive at your green destination, don't stop here with your newfound eco-friendly digital nomad lifestyle. Every night think ahead to the next day's plans. This will give you time to foreplan what or where you will be eating. Whether you plan to dine out or not, choose locally sourced produce. This not only supports the local economy but it means your food does not carry a large carbon footprint.
Go a step further and try having a mainly plant based diet. Eating even just one less meat burger per week would be the equivalent of taking your car off the road for 320 miles. Although, for those meaty moments you are still able to be more sustainable by being aware of where the produce came from, how it was fed and whether it was sustainably produced.
Recycling waste
You should make an effort to be conscious of your waste. When it comes to waste, the best way to become more eco-friendly is to first only buy food which is sustainably packaged. This isn't always possible, in which case make sure that if something is recyclable that you recycle it in the appropriate manner.
In most places, plastic, paper, metal and glass are put into separate bins. Glass is also often separated by colour. In the UK, some local areas recycle more things than others. So, make sure you check what can be recycled and how to recycle it. This will go a long way to reducing your impact on the environment.
Eco-tourism
Living the digital nomad lifestyle usually means you are intrigued by new places and can't wait to start exploring. However, remember that to become a true eco-friendly digital nomad, you need to remain aware and conscious at all times about what impact your decisions have.
We do not only mean impact in terms of the planet but in terms of the local economy, local people and their animals. Perhaps you want to check out the nearby elephant sanctuary. In that case, do some research to ensure it is a true sanctuary. Often the animals are being deliberately mistreated to force them to put up with human contact.
Again, remember to always think ahead to the next activity. Don't just dive right in without first gathering some information on its ethical and sustainability practices. Whether it is a walk through the forest, an art gallery or a restaurant, first check them out. The gallery may be underpaying its staff, the cafe may be constantly using single use plastics and the forest adventure may be disturbing to animal's habitats. Of course, the place may come across as fully ethical and eco-friendly so it is not always possible to know. All we ask of you as an eco-friendly digital nomad is to be as aware and conscious as you can possibly be.
Try out these fun eco-tourist activities
Have a caricature of yourself made at the local market
Attend a local language class
Eat you way around a sustainable food and drink tour
Test out your skills at a local cookery session
Observe the wildlife
You could also look into volunteering. This a brilliant way to give back to the local people and their community while benefiting yourself and the planet at the same time. While many volunteering activities are not free, many are and there are plenty that provide free accommodation in exchange for help. Therefore, if you are able to take some time out from full time digital nomad work, you could help out locals while saving money.
Eco-friendly volunteering programmes
Assist areas affected by climate change such as Australia
Volunteer with GVI on a conservation project
Help out with a beach clean
Look after animals in a rescue centre
Provide locals with help in their house or farmland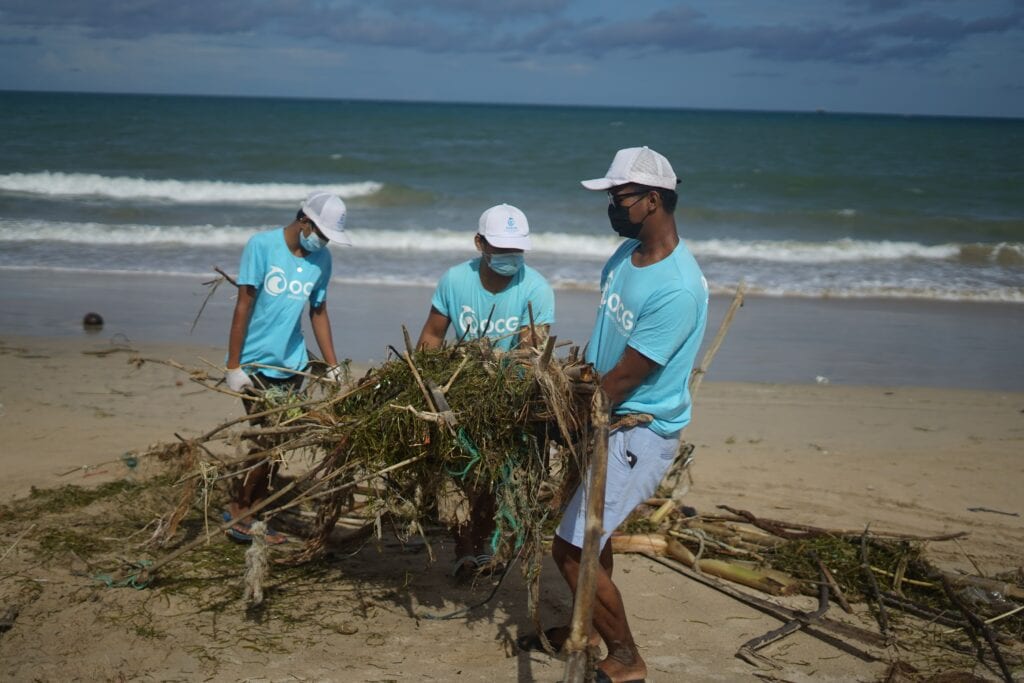 Try your best to become an eco-friendly digital nomad
Remember to be conscious and aware about the decisions you make both prior to travelling and during it. The world gives us so much, so it is only fair to return the favour. The same goes for local communities, why should we get to just take and then leave. We need to leave the lasting impression that travellers are charitable rather than selfish. Take this journey step by step though. Don't try to achieve the ultimate eco-friendly digital nomad status straight away or it may become overwhelming. Aim to achieve this way of life for your own personal benefit but most important of all, achieve it for the beautiful planet we are so lucky to have.