Here is something that you probably did not know about the origins of the metaverse.
This concept was introduced by Neal Stephenson in his 1992 novel Snow Crash. In this novel, the main character hangs out in an online virtual fantasy world in which he delivers pizza. It's the same idea that was updated with Ready Player One in 2011, a novel in which people congregate inside the Oasis metaverse, which sparked Facebook's Oculus Rift as its inspiration.
Aside from fiction, Linden Lab created Second Life, a virtual world that was launched in 2003 that attracted numerous companies such as car companies, record labels, and computer manufacturers to open outposts in the virtual world. Second Life's popularity slowly dwindled after a rush of hype, but it's still holding strong.
What Is The Metaverse?
It would be impossible to talk about the metaverse without mentioning futuristic tech leaders like Mark Zuckerberg and Satya Nadella.
Proponents like them and others anticipate that the metaverse will offer a more engaging experience by combining existing technologies such as virtual reality headsets, mobile devices, PCs, and cloud-based servers.
As envisaged by these futurists, there will eventually be an interactive 3D virtual world, a world that you may enter by wearing a headset or augmented reality glasses. Whether you'll need VR or AR to access the metaverse is not decided, but they go well together, suggesting the headsets will be compatible with whatever might be available.
We can all agree on the fact that the metaverse, as it is adopted, will be a virtual world that parallels our real lives. A new generation of digital communities, parks, and clubs will sprout up, perhaps all in one virtual world, or possibly spread across a number of them.
There is a belief that there is a metaverse that overlaps with the physical world and there are overlays of augmented reality. Investments in virtual land have already attracted considerable attention. In expressing its interest in a metaverse embassy, Barbados has highlighted its cachet.
Can You Imagine How It Will Be in The Metaverse?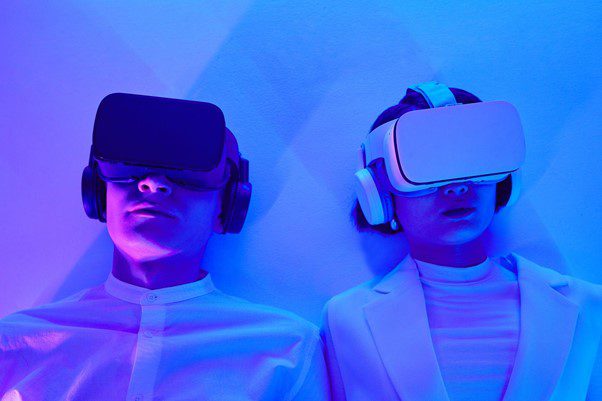 One version of the Metaverse lets you see a 360-degree digital world using a headset. You can design your own avatar, and you can own digital assets recorded on a blockchain. There are some people who believe that you will buy plots of digital land and build online houses, where you will be able to entertain your friends (or at least their avatars). Some, however, believe it to be a more fluid experience. In other words, you don't need an online home.
Even though digital land may sound fantastic or absurd, betting has already begun. In Decentraland, a 3D world platform that is similar to Geocities or Second Life, a Canadian company called Tokens.com spent almost $2.5 million on virtual property.
Roblox and Fortnite are examples of a simple metaverse experience that already exists in simpler forms. It is true that those games are not as immersive as the metaverse that Zuck speaks of, but they still give a sense of what the future will hold.
It's not hard to see how the metaverse may grow based on all the things we're already doing on the web. A light dose of gaming, innovative use of Zoom telepresence, a splash of VR and AR, and plenty of social media will be a part of the festivities. The task is going to be challenging. It will take several attempts to pull it all together in a way that is fun or useful.
Almost Every Industry Is Turning to The Power of The Metaverse
The metaverse has become an effective tool for the training of employees across most industries. For example, Walmart trained employees in VR even before the global pandemic. The company wanted to minimize the risk of damaging its image with new hires by educating them about the virtual space before they interacted with customers in person.
The employee evaluation, even when the employee becomes a manager, is done in a virtual space similar to a Walmart store that is designed to make it look exactly like the store itself. As a manager, you evaluate an employee's abilities in different work situations. These situations vary from dealing with an angry customer, a dirty aisle, to handling an unproductive employee.
Many businesses are updating their technology levels through the metaverse, while the tech giants race to build it.
Tech companies will radically change the future of work with their eagerness to occupy this digital frontier. There are a lot of engaging features within the metaverse that allow coworkers to interact virtually in an environment that feels as real as possible-houses can be purchased, video games can be played, concerts can be attended, etc.
In recent remarks, Microsoft CEO Satya Nadella said his company is building the "enterprise metaverse." During Microsoft's fourth-quarter earnings conference call, Nadella said that at a time when digital and physical realities are converging, they are leading the enterprise metaverse.
In April of last year, Epic Games announced a $1 billion funding round to support its ambitions to capture the game industry's attention.
In a recent interview, Eric Yuan, CEO of the videoconferencing app Zoom, said that the future of work will be dominated by AR and VR, especially in the field of remote work.
Playing multiplayer video games has been the easiest way to get into the metaverse so far. Last year, more than 12 million people attracted their first taste of the metaverse during the virtual Travis Scott concert. That's still the best demonstration of the technology.
In spite of this, Scott Likens, a tech leader at PwC, believes that the biggest barrier to widespread adoption of VR in the workplace is the assumption that the technology is only meant for gaming. Furthermore, he fears that effective implementation will be difficult.
How Does The Metaverse Impact Communication for Digital Nomads?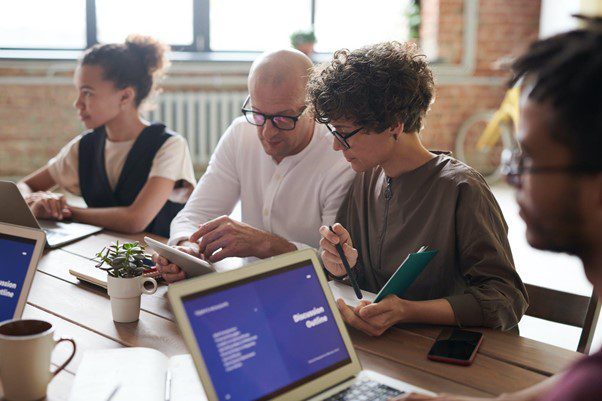 As nomads, non-verbal communication is incredibly important, since we learn more from gestures, facial expressions, and leg position than solely hearing words. Remote communication apps like Skype, Zoom, Teams, etc. are great, but in-person communication is more interactive and informative than using Zoom or Teams. Team or Zoom will often display only talking heads. The video quality of the transmission is not great, and we are only able to see a 2D picture.
When we communicate only remotely as digital nomads, cameras, microphones, and broadband can help us communicate better, even if they are not a replacement for face-to-face contact. The metaverse can, on the other hand, provide an experience that is similar to the interaction we have face-to-face in the real world.
Once everyone has affordable and easy-to-use VR glasses or other methods of 3D communication, digital nomads' lives will be a whole lot easier. Clearly, the metaverse will change the Internet forever.
Using VR headsets, you can be virtually transported into an extremely realistic 3D office as well as see 3D avatars of your colleagues and clients at work in the office. The ability to talk to them, see their facial expressions, and even observe their body language is quite amazing. One of the greatest advantages will be the opportunity to have in-depth experiences that will elevate remote communication to a whole new level since it will be fully immersive.
In such an environment, digital nomads and nomadic businesses will have an excellent chance of flourishing. Obviously, such communication will have some drawbacks, but any situation is bound to have some.
How Does the Metaverse Impact Digital Nomads' Overall Virtual Experience?
The hype around the metaverse isn't just about communication. Taking advantage of avatars is a popular way to tackle some of the limitations of remote working.
It's more real to have a virtual office that looks and feels like the real thing, and your own avatar can interact with other avatars. Plus, it's really efficient. It is crucial to think about it in terms of adding value, as it avoids unnecessary communication costs while increasing work efficiency.
In contrast, it is likely that the office real estate market will suffer from disruptions due to the metaverse boom because virtual offices will become widely used in the coming years. Paying expensive rent will no longer be necessary once metaverse offices are a natural thing.
Metaverse Concerns: Why Is The Switch so Difficult?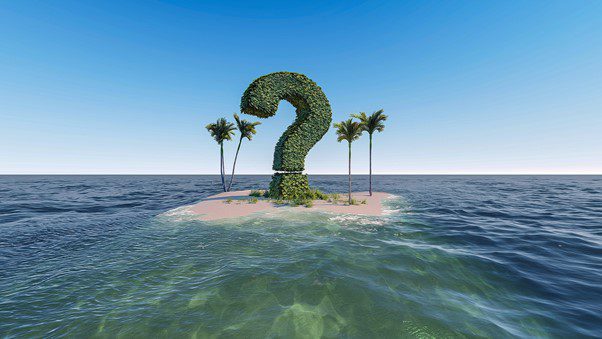 In Mixed Reality: A New Dimension of Work released by Microsoft and Harvard Business Review Analytic Services in 2020 discussed mixed reality in the workplace across several industries, including manufacturing, engineering, construction, retail, and defense.
Almost 90% of businesses are exploring, piloting, or deploying mixed reality. 68% of companies believe it is important for achieving strategic goals. VR may become commonplace in the workplace in the near future.
However, a universal metaverse would require decades and billions of dollars, with the following concerns as top of mind:
Digital goods and services will need to be created, exchanged, and paid for in new ways.
There needs to be improvements in headgear hardware. VR glasses are too large and unpractical and have to be made smaller.
Using massive computing power would cause threats such as privacy invasion, ownership rights violations, and environmental damage.
The Verdict
As Mark Zuckerberg announced last year the birth of Meta and the metaverse, our knowledge of the Internet has drastically changed and is in danger of disappearing. Its fate may be similar to that of paper books, which are being replaced by digital books, audiobooks, etc.
Using personal computers, smart gadgets, virtual reality (VR) glasses, and other hardware and software to create 3D reality is the next big thing. The impact of Mark's vision will be colossal on the lives of digital nomads if it comes true.
By the time our grandchildren are adults, attending meetings in a physical location may seem like an obsolete practice — a fairy tale to be passed on to them — since the metaverse is transforming the way people work.
As digital communities and even digital nations become more prevalent and widespread, they will begin to challenge their counterparts in the real world for what they can offer their users. There are some countries, such as Estonia, that have already taken the next step towards creating digital nations, which is fantastic.