For several years, digital nomadism has been an increasingly popular trend. But this way of life, which consists of traveling the world while working remotely from a laptop and anywhere that has an internet connection, has had to face consequences of COVID-19. How is it possible, in these times of a global health crisis, to live as a digital nomad? Keep reading below to hear about how digital nomads have had to make adjustments in order to maintain their unique lifestyle, and how the future of remote work will forever be changed by the pandemic.
The concept of "slowmadism" took on its full meaning in 2020
The COVID-19 pandemic has caused difficulties for many digital nomads in search of new destinations. Many have decided to return to their country of origin for much of the year, and others have decided to continue their way of life from abroad. For digital nomads who have chosen to stay abroad during this pandemic period, various lockdowns, quarantines and restrictions have forced them to stay for several months in the same destination. Whether by choice or requirement, they adopted "slowmadism" – a slower version of the traditional digital nomad lifestyle.
"Slowmadism" which consists of traveling more slowly and becoming more immersed in the local culture of each destination, can often prove to be precisely the kind of travel that a digital nomad who works remotely full time needs. Staying for several months in the same place allows for many benefits that digital nomads might not otherwise enjoy. "Slowmadism" allows workers to stay more focused on work, while having time to make friends, establish a community and discover as many facets of a city (or region) as possible. For many digital nomads, this forced adjustment to their travel plans came as a surprisingly positive experience.
An additional silver lining was that in 2020, mass tourism became virtually non-existent. This allowed digital nomads to discover new destinations from a unique perspective, many sights and attractions that were normally full of tourists were suddenly empty. Digital nomads were able to explore the countries that they were in without the normal chaos and overwhelming crowds that digital nomad hotspots like Lisbon, Chiang Mai and Mexico City often experienced. Social media was flooded with images of digital nomads enjoying empty beaches, landmarks and normally busy city streets with a fraction of the crowds. This phenomenon is likely to continue, with experts not expecting a real recovery of the tourism industry before spring 2021 at best.
Many digital nomads were also able to experience less restrictions on outdoor activities. One digital nomad who lives in Mexico told us that because she lived on the coast and so many outdoor activities are already relatively socially distanced, she was able to fill her free time with trying new outdoor hobbies such as surfing, mountain biking and outdoor yoga. Meanwhile, her family back home was stuck in lockdowns with the only outdoor activities available being snowy winter walks.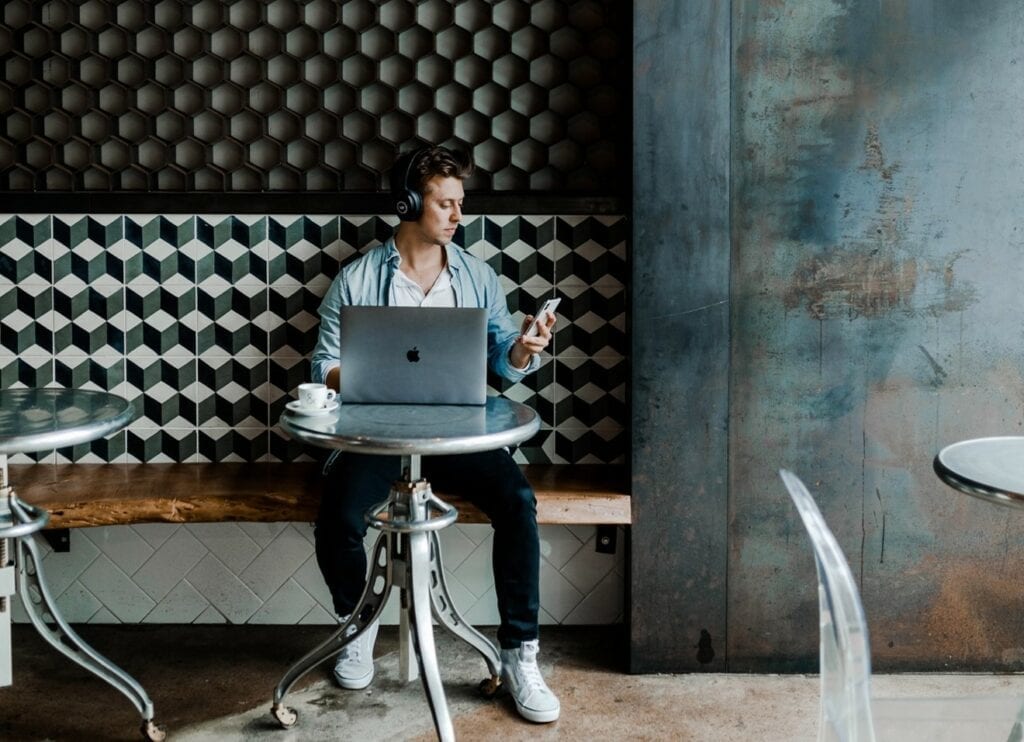 Co-living, a solution to the isolation of the digital nomad
Humans are fundamentally social creatures. Whether you are an extrovert or introvert, most people need regular social interaction in order to feel happy, supported and productive. The periods of confinement and social-distancing that the world saw in 2020 year have highlighted the harmful effects of isolation. Most of the destinations popular with digital nomads have undergone one or more periods of lockdown, where social contact was very limited. For some digital nomads, co-living has played a crucial role, helping people from falling into the trap of isolation, depression and loss of productivity.
Co-living refers to a situation where a community of digital nomads live and work together, for varying periods of time. Some digital nomads stay in co-living houses or facilities for a few weeks, others for several months. During COVID-19 lockdowns, co-living allowed for some to remain surrounded by a second family abroad, namely other digital nomads who share the same values ​​and the same way of life. This past year has highlighted the importance of co-living arrangements for digital nomads, and the huge benefits that co-living can provide.
One digital nomad who we spoke to told us about how when lockdowns started in Guatemala, where she was working from, she was forced to share a house with 12 other digital nomads for much longer than she expected. They became very close and provided an important support system during a difficult year. They learned to share chores such as laundry and cooking, they engaged in group co-working sessions and meditation sessions, and most importantly they provided important psychological and social support during the strict lockdown periods that the country faced. While many individuals living in their home countries were forced to isolate alone or within small groups, some digital nomads were able to maintain the same level of safety while co-living with one large group and little exposure to outside social interaction. For many, this lead to less feelings of loneliness, less mental health issues and more feelings of community support.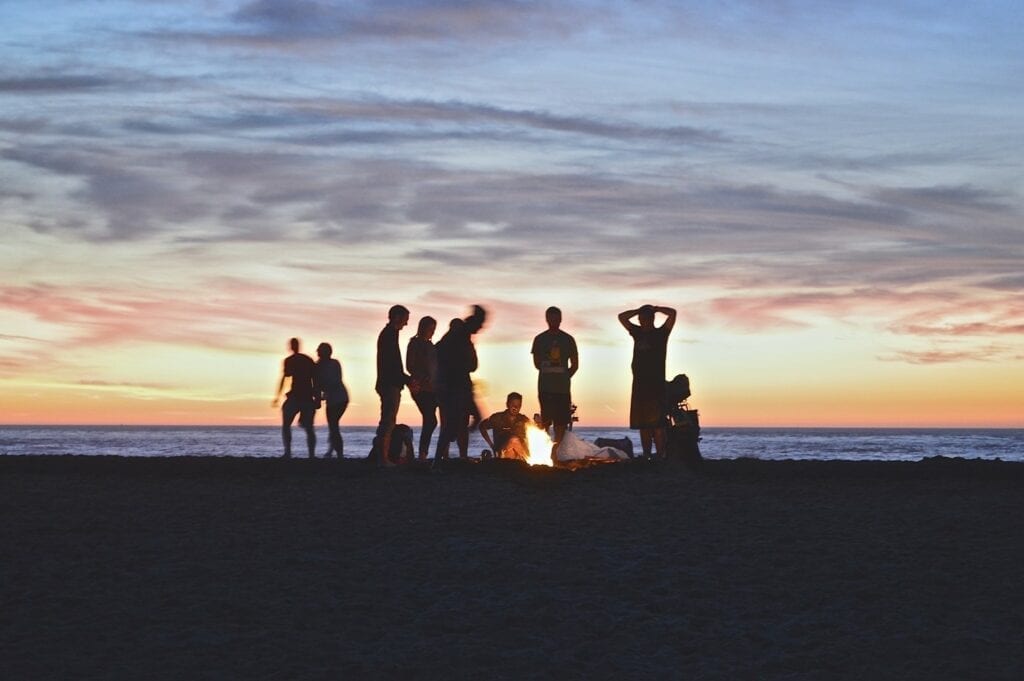 More and more countries want to attract digital nomads
Many countries have seen an economic benefit to making it easier for digital nomads to stay long-term. Because digital nomads often earn their income from their home countries, and spend their money in local economies, they are seen as a good source of revenue for host countries. Countries like Estonia, Georgia and Barbados have recently launched visas to attract online workers to their countries for long stays, providing visas of up to 1 year for these kinds of travellers. Other countries like Greece and Italy have also been exploring incentives to attract digital nomads, such as tax breaks and fast-tracked visa processes.
It is rumored that other countries will follow suit in the coming months and years. The willingness of companies to partially or fully adopt online working over the next few years has had a large influence on this cultural shift towards acceptance of a digital nomad lifestyle. This awareness of the importance of digital nomadism and of the local economic impact it has will likely revolutionize the way digital nomads work, travel and spend. For a large number of digital nomads, this is a welcome recognition of their chosen way of life, which until recently was often frowned upon by friends or family who work in a more traditional setting. As the world starts to normalize being a digital nomad, we can expect to see more resources and more support for people who have chosen this kind of lifestyle.
Flexibility and patience – the essentials of the digital nomad of the Covid-19 era
Being a digital nomad in the age of COVID-19 means being patient, considerate and aware of the several types of scenarios that one might face in light of the current health pandemic. As entry requirements, border closures and travel restrictions change rapidly and with little notice, digital nomads must ensure that they are always ready for their plans to change at last minute.
This means that now, more than ever, travellers need to stay up to date with the latest news from local authorities about closures and lockdowns. It also means that they must be prepared, both mentally and physically to handle unexpected changes in plans. Things like packing extra snacks in case of delayed or cancelled flights, carrying extra cash in case of last minute reservation changes or transportation needs, and ensuring that phones have data and access to the latest local news are now more than ever absolutely necessary for digital nomads.
In addition to logistical issues, restrictions bring a variety of emotional and mental challenges as well. Digital nomads now need to be prepared for to face the difficulties of being stuck long term in a place where they expected to be for only a few days or weeks. Exciting travel ideas or plans to meet up with friends in different countries might have to be cancelled or postponed. Travellers might not be able to see their family because of travel restrictions in their home country or fear of passing on the virus to loved ones. Digital nomads have to consider the emotional effects of this lifestyle as well. Ultimately, remaining patient flexible and positive is the key to successfully being able to navigate being a digital nomad during COVID-19. Keeping a positive attitude and embracing uncertainty is the best way to manage unexpected changes in plans. Many digital nomads also find that having some consistent habits in their life, regardless of where they are in the world, serve to help them stay grounded. Things like meditation, exercise, cooking and enjoying hobbies are things that digital nomads often do to stay grounded.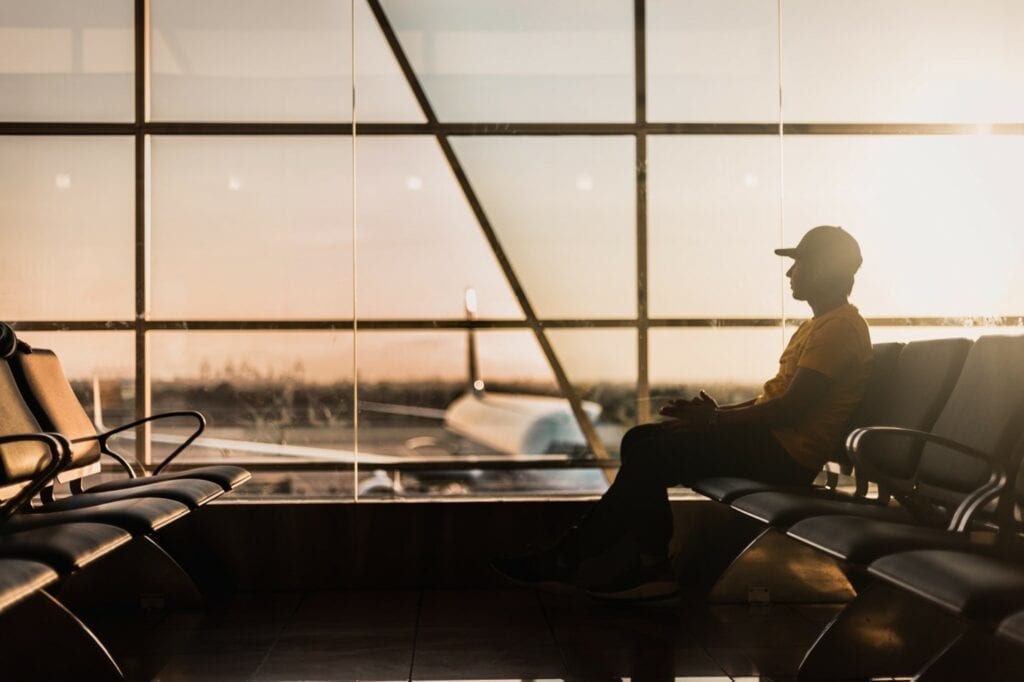 Stay safe & healthy by respecting others as a digital nomad
More than ever, now is the time for digital nomads to re-evaluate how they travel, and how they live among local communities. The life of a digital nomad is a life in which one is always a visitor in a new country or community. Even though a digital nomad might be more experienced than the average traveller, and more comfortable with settling into a new country with new cultural norms and values, it is always important to be conscious and respectful of the local community. This can include making an effort to learn the local language, educating yourself on the country's history, and learning about the cultural values of the country. All of these factors can help to ensure that a digital nomad is a respectful and gracious guest.
In addition to considering cultural norms, it is important to be conscious about COVID-19 related concerns in the area. Always respect local lockdown rules, mask-wearing guidelines and travel restrictions. Digital nomads who chose to stay abroad during the pandemic should remember that access to healthcare and resources varies between countries, and all members a community might not have the same resources and support to battle a COVID-19 infection.
Support local economies and communities
Many digital nomads have been lucky to enjoy consistent employment and income throughout the COVID-19 pandemic. This is in large part thanks to their ability to work online, their flexibility and their ability to adapt to changing employment environments. While digital nomads should consider themselves lucky, they should also remember that many countries have experienced huge economic fallout due to the pandemic. Many informal jobs and economies have collapsed or suffered greatly from lack of tourism. People like the lady who sells fruit on the corner of your street in Ubud or the man who sells sunglasses in front of your house in Playa del Carmen have experienced a huge loss in income due to less travellers. Part of being a conscious digital nomad is trying to support these local workers in your communities, and buying in small, local shops whenever possible and safe. Being a good member of your community not only helps others but also helps contribute to a positive world image of digital nomads, and fosters respect toward people who chose this lifestyle.
One thing has become clear since the start of the coronavirus pandemic, digital nomads are here to stay. With many companies choosing to close their physical offices, and as a result seeing the benefits of online workplaces, we can expect a surge in individuals taking advantage of this new freedom to work abroad as a digital nomad. The boldest predictions estimate 1 billion digital nomads in 2035. While these estimated should be taken with a grain of salt, it is certain that digital nomadism will become more and more widespread in the coming years.