We all know the German saying that goes:
'Eat breakfast like an emperor, lunch like a king, and dinner like a beggar.'
Researchers claim that it's not far from the truth. The sentence appeared for the first time in the book "Let's Eat Right to Keep Fit" by Adelle Davis in 1954. Despite the author published it so long ago, dieticians still keep this principle alive. They confirm its validity with more and more recent studies.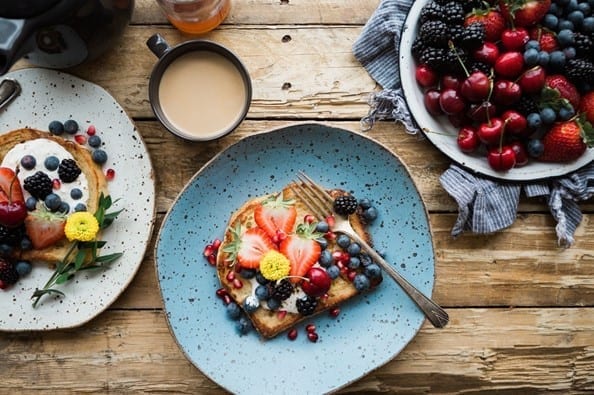 Breakfast is the meal of the day that gives you the power to kick off your day―to work, play, and interact with others.
Most of us pay more attention to dinner. It's because it often involves friends and family or because we have more time to prepare it with care.
Now it's time to turn breakfast back into its rightful first place.
Especially as a digital nomad, your nutrition is vitally important. In the end, you're driven by the forces included in your diet!
Let's check these four amazing recipes that are going to keep you fresh and active all day long!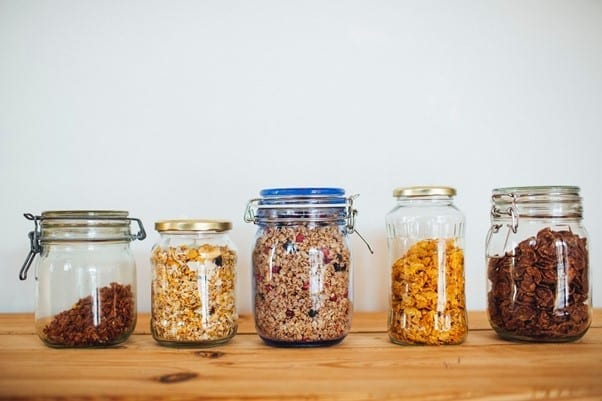 1. Muesli Breakfast Cereal
A healthy start in the morning by Martha Stewart doesn't need much preparation. Look at this list of yummy ingredients. You will drool only thinking about your breakfast tomorrow.
Ingredients
1 cup old-fashioned rolled oats
3/4 cup milk
1 tablespoon sugar
1/4 cup walnuts, chopped
1 Bartlett pear, cored and cut into 1/4-inch dice
1/2 cup seedless red grapes, halved or quartered lengthwise
Preparation
Take a small bowl.
Stir together oats, milk, and sugar.
Cover with plastic wrap, and refrigerate it for one hour.
Toast walnuts over medium heat in a small skillet, tossing from time to time, until it lightly browns, (4 to 6 minutes).
Cool walnuts to room temperature.
Stir walnuts, pear, and grapes into an oat mixture.
While it seems so refined, it's just a fruity bowl with cereals and nuts. Give it a try and let us know how it went!
To get to know more about cereals, check 'Breakfast cereals ranked best to worst'.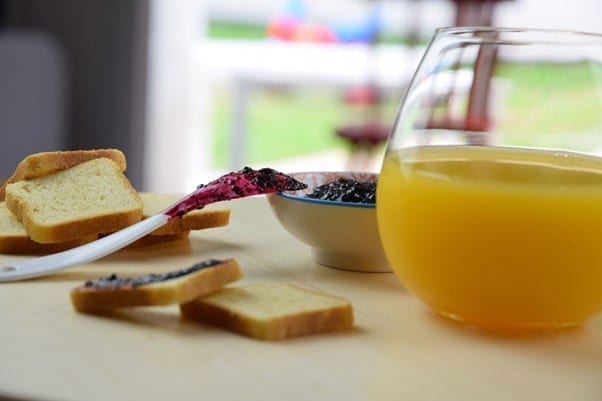 2. Avocado Toast with Egg
Not for everyone because of its exotic look! Bet that if you like it once, you'll learn the recipe by heart in an instant.
It's simple, yet, freaking delicious. It gives you looks (in case you want to show off) and a solid dose of protein. How to prepare it?
Top two lightly toasted slices of whole-grain bread with smashed avocado and a dash of salt and pepper.
Layer on two sunny-side-up fried eggs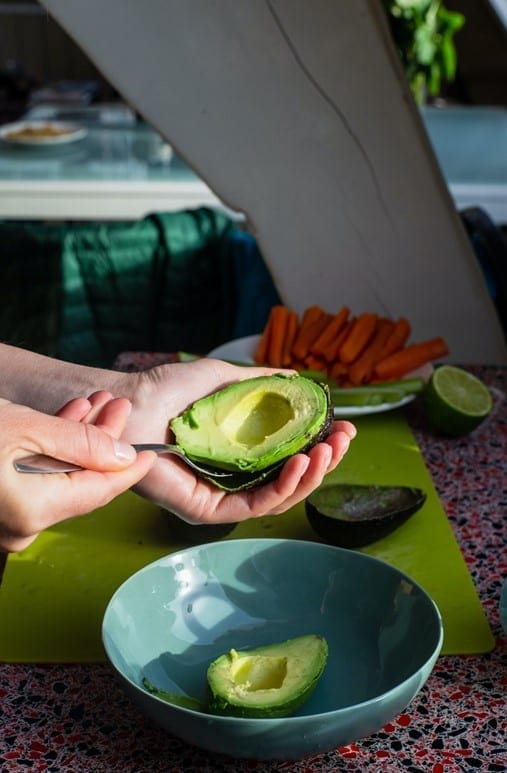 3. Shakshuka
Since we mentioned eggs, why not shakshuka? For a well-rounded breakfast, you better get to know this dish. It's of North African origin (comes from the Tunisian word for "shaken up"). Now it's popular throughout the Middle East.
In this recipe, eggs are poached in a spicy, spinach-flecked tomato sauce.
Mind that it's not a breakfast that would do for an average Italian. They normally consume not more than a cappuccino takeaway in the morning. Shakshuka can even become a dinner.
It's robust, so you better be hungry!
This shakshuka recipe is a breeze to make. You take a handful of pantry ingredients (skip the spinach if you don't have any on hand).
Ingredients
2 tablespoons extra-virgin olive oil
1 cup chopped yellow onion
1 red bell pepper, seeded and diced
¼ teaspoon sea salt, more to taste
freshly ground black pepper
3 medium garlic cloves, minced
½ teaspoon smoked paprika
½ teaspoon ground cumin
pinch of cayenne pepper, optional
1 28-ounce can crushed tomatoes
2 tablespoons harissa paste*, see note
1 cup fresh spinach, chopped
3-5 eggs
⅓ cup crumbled feta cheese
¼ cup fresh parsley leaves
1 avocado, diced
microgreens for garnish, optional
toasted bread, for serving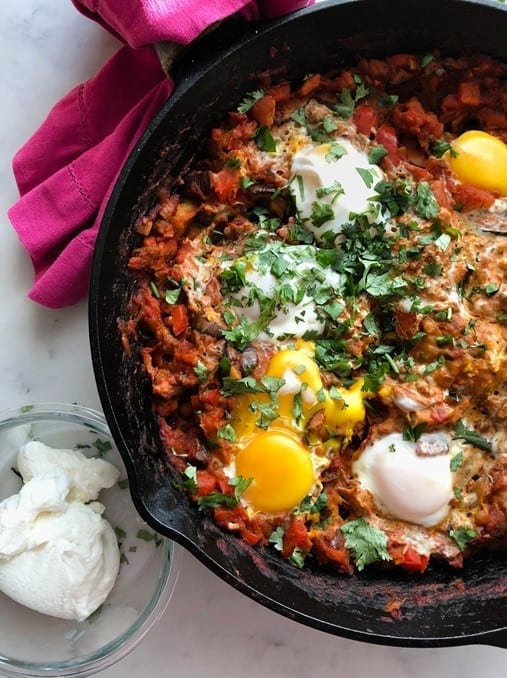 Preparation
Heat the oil over medium heat in a 12-inch lidded stainless steel or enamel-coated cast-iron skillet.
Add the onion, red pepper, salt, and several grinds of fresh pepper.
Cook until the onion is soft and translucent (6-8 minutes).
Reduce the heat to medium-low
Add the garlic, paprika, cumin, and cayenne;
Stir and let cook for about 30 seconds.
Add the tomatoes and harissa paste.
Simmer for 15 minutes until the sauce thickens.
Add the spinach and stir until wilted.
Make 3-5 wells in the sauce and crack in the eggs.
Cover and cook until the eggs are set (5-8 minutes, the timing will depend on how runny you like your egg yolks).
Season with salt and pepper to taste.
To make it show-stopping―top it with sliced avocado, crumbled feta, and fresh parsley leaves. Scoop it up with pita or slices of crusty bread.
4. Sunshine Morning Muesli
This one can't be bad. With all the 'sunshine, and 'muesli' in it, no doubt you'll win this game.
Let's see what are the ingredients proposed by AllRecipes:
¼ cup rolled oats
⅛ cup oat bran
1 tablespoon golden raisins
3 dried apricots, chopped
1 pinch ground cinnamon
½ cup plain yogurt
¼ cup milk, or as needed
1 teaspoon chopped walnuts
Again, the required ingredients aren't the hardest to find, and the effect will be stunning.
Preparation (the night before)
In a medium bowl, mix the oats, oat bran, raisins, apricots, and cinnamon.
Stir in yogurt, cover, and refrigerate overnight.
In the morning, pour the milk over the muesli, and sprinkle with walnuts.
You can add more milk depending on your preference.
By preparing this breakfast the night before, in the morning you do nothing but peacefully consume and welcome the new day!