Whether you communicate for business or just for fun, nowadays the need to use online communication tools for video conferencing is unquestionable.
We usually go with the one we know best. Yet, is it the best approach?
Browsing some of the most popular tools for video conferencing will give us a better understanding of:
which one fits best our activity,
what are their downfalls and pros,
how much they cost;
We'll make it easier for you to review services that are the most popular nowadays.
Actually, we've done everything for you already, so just pay attention.
1. Skype
The grandpa of all the mainstream online communication tools when it comes to audio-video meetings.
Skype has approximately 300 million monthly users.
It's easy and quick to use. You can access it from every type of device.
To make a point
You can:
video-call others (or even multiple others) and chit-chat for hours,
share your files and the view of your screen,
call or text-message,
record your calls
and many others;
But most importantly, it all comes with the basic, free-of-charge account.
If you need more advanced features, in the US, a paid subscription's cost is only $2.99 per month, whereas in China it is $1.19/mo.
Among all these pros, are there any disadvantages of Skype?
We can mention:
Skype is a network-intensive software. It means that you need a fast broadband Internet connection to use it. Otherwise, you can experience choppy playbacks and stalling video calls.
The software picks up background noises easily.
This tool is a goal for hackers because of its extreme popularity. Hackers are looking for tactics to steal personal information like passwords or sensitive data. Skype's messaging program is still susceptible to these dangers.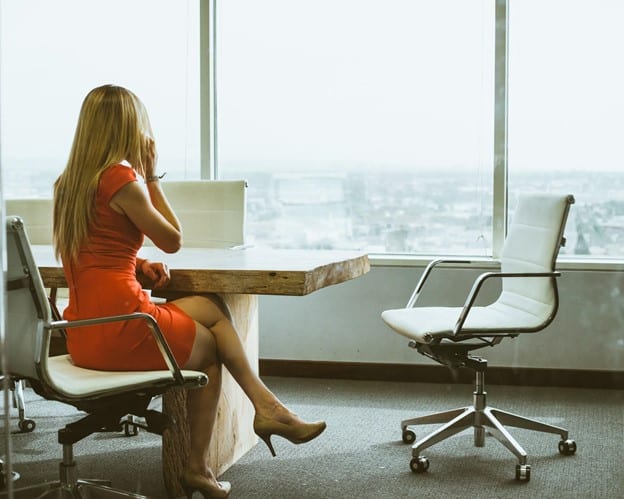 2. Microsoft Teams
'Teams', 'Teams', 'Teams' – we hear it everywhere.
What's the deal?
There is a reason why Microsoft Teams comes on our list immediately after Skype.
Nowadays it takes lead among online communication video tools for businesses. Just as Skype used to.
Microsoft Teams is a modern video chat platform with plenty of powerful features.
The free version gives you:
unlimited chat messages,
collaboration tools and screen sharing,
custom backgrounds (i.e. 'Together Mode' visual style makes it look like everyone participating in the call is in the same room),
real-time collaboration in Microsoft Office,
scheduling tools through Outlook,
to name only a few options.
Microsoft Teams allows hour-long online meetings with up to 300 participants.
The full-featured and paid version of Teams includes also:
– meeting recordings,
– video conferencing meetings of up to 250 people,
– extra storage,
– enterprise-level security and compliance,
and others.
Any cons of this fancy toy?
It's not a problem for Millenials, but can be one for boomers and co. – the 'physicality' of folders while looking for files in conversations.
Let us explain.
Many 'old' users search for a file by its location. For them, it means going through a folder structure to find it.
The way files are stored in Teams is different, and it can confuse users. Files uploaded to conversations end up in the channel root folder.
If you try to organize them and move them into folders named accurately, you risk the file links in the conversations breaking.
Also, Teams lack a unified chat. You can't search for what you want from all the conversations. You have to remember which conversation was in which chat.
If your company owns a Microsoft 365 license, the Teams feature won't cost you a dime.
It makes it more profitable than all the other standalone chat tools.
Paid version of Microsoft Teams pricing starts at $5.00 per month, per user.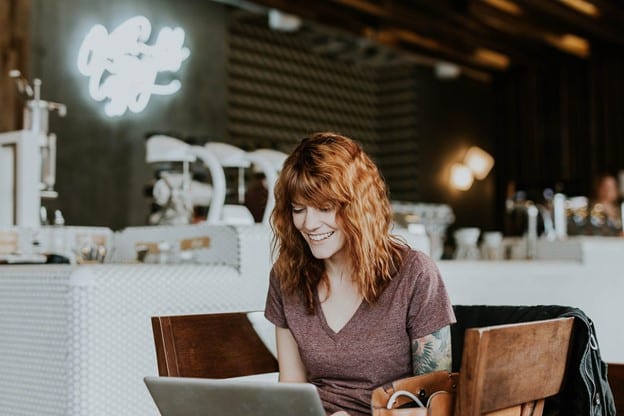 3. Zoom
Zoom is another extremely popular player on the market. It became the star of the show following the COVID-19 shutdowns.
What do we know about it
It's an enterprise-level, all-in-one collaboration tool with a small business price tag.
The ubiquity of Zoom meetings in the workplace nowadays can't go unnoticed.
Zoom offers a free, basic plan that enables you:
video and web conferencing solutions: one-on-one video conferences, town-hall meetings, training, webinars, and marketing events – up to 100 participants,
cross-platform instant messaging,
file-sharing features;
If you choose to go with the flow – unlimited plans start at $14.99 per month per license and offer, among others:
admin tools,
customization options,
additional integrations;
When it comes to accomplishments, Zoom is Business News Daily's choice as the best video conferencing service. (https://www.businessnewsdaily.com/6176-communication-tools.html)
The service can be used on every kind of device.
Zoom is easy and free, but it doesn't come without any downfalls.
As the tools spread throughout the world, some say that it needs to start prioritizing user privacy and security over ease of use.
Another downfall is a so-called 'zoombombing'.
The notion boils down to an occurrence on the platform that results in unwanted individuals crashing a conference call.
If you hear loud or inappropriate behavior by someone not affiliated with anyone on the call, you can expect it to be 'zoombombing'.
Especially if the intention was to disrupt the meeting for fun.
It happens when Zoom fails at keeping the proper security standards.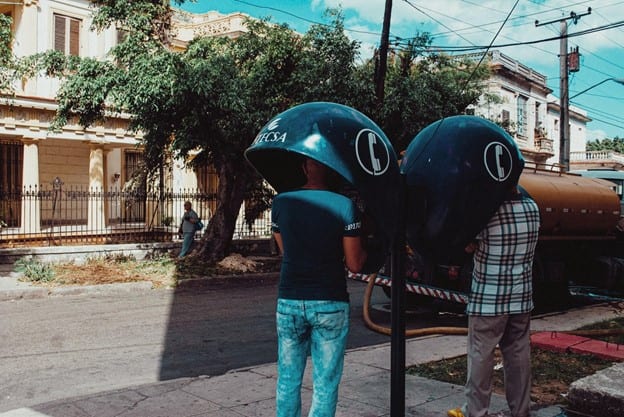 4. Google Meet
Google Meet has it all. It's:
simple,
light,
easy to use,
compared to other video conferencing tools like Teams, Slack or Skype.
What's really sweet is that Google Meet works in sync with the other Google applications (think Chrome extension).
Who feels at ease in the Google microclimate will be delighted with this state of fact.
And for those who ask themselves 'What happened to Google Hangouts?', yeah, you get it right. It transformed into Google Meet.
Anyone with a Google Account can:
create a video meeting,
invite up to 100 participants,
meet for up to 60 minutes per meeting for free;
Disclaimer: In April 2020, because of the pandemic, Google announced that anyone with a Google account could create free meetings with up to 100 people with no time limit.
The offer was supposed to last until September 30 2020. Later on, Google extended that policy.
Free Meet users can host longer calls through March 2021.
With Google Meet, there are plans starting at $6 a month per user for extra features such as:
international dial-in numbers,
meeting recording,
live streaming,
administrative controls;
What seemed to be an advantage, at some point may become a downside – you need a Gmail account to use this tool.
Some peoples' emails are specific to their internet provider or they use another provider.
It becomes an issue if you invite a business partner to collaborate through this video-chat tool.